Cover Story: Montell Jordan
BFF Charm: Meh x2
Talky Talk: He Said, She Said
Bonus Factor: Diversity
Anti-Bonus Factor: Rule Breaking
Relationship Status: Let's Go To The Movies
Cover Story: Montell Jordan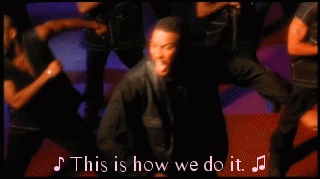 This might be my favorite book cover of the year! The title treatment is nice, but remove it, and I would 100% frame that lung print and hang it on my wall. It's art!
The Deal:
Stella has been in and out of hospitals her entire life. It's just the norm when you've got Cystic Fibrosis, and she's managed to make the best of it. She's the star of her own YouTube channel where she makes videos about what it's like to have CF, and she's developing an app that will help other people like her keep track of their treatments. She loves to make lists, keep things organized, be in control, and she's hoping that if she stays on this track, she'll get lucky enough to receive new lungs one day soon—new lungs that could extend her life for years.
But all that gets thrown out the window when Will shows up on her hospital wing one day. Will is cute, an artist, and clearly into Stella, but Will has CF plus a complicating infection called B. cepacia which is highly contagious and dangerous for people with CF. Worst of all, Will refuses to play by the rules imposed on him by his mom and the hospital staff.
Stella needs to stay away from Will, literally and figuratively—CFers are supposed to stay six feet apart from one another at all times. Yet for the first time in her life, Stella starts to wonder if some rules are meant to be broken.
BFF Charm: Meh x2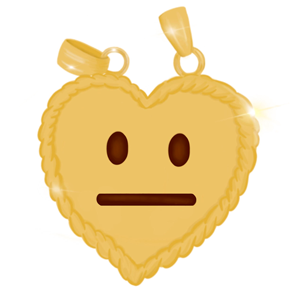 Stella is a control freak and an obsessive rule follower, doing everything she can to please her nurses and her parents. Will, on the other hand, is a rebel. A bad boy artist, refusing to live his life on anyone else's terms. Take away the CF and the oxygen tanks, and these two are characters I've seen in YA about a million different times. I wanted more dimension for these kids, but as it stands, I thought they fell a little flat.
Swoonworthy Scale: 5
Going in, I was so excited to feel some major swoon from this story. This is a take on the enemies-to-lovers trope that involves the added hurtle of having to keep physical distance between the potential lovers at all times. That sort of pent up frustration is right up my alley, guys. But alas, I wasn't feeling the heat. Stella and Will's coupling ventured a bit into insta-love territory, and a lot into melodramatic territory. Of course, two people who aren't allowed to come within six feet of each other, much less touch, are going to be a bit more dramatic than most. Will's circumstances aren't as hopeful as Stella's, but to watch both of them consider throwing it all away for a person they met, like, a week ago felt more eye-rolly than romantic.
Talky Talk: He Said, She Said
Five Feet Apart alternates between Stella and Will's points of view, and is an easy, straightforward contemporary. That said, the writing didn't sparkle for me. Maybe because this book is based on a screenplay, or maybe I just didn't connect with Lippincott's prose, I'm not sure. I'm usually a sucker for this sort of romance, but I didn't feel the spark, and the dialogue lacked that crackly back-and-forth that I'd hoped for from two teenagers who bump heads (at least at first). There were even a couple of times when I cringed at the dialogue because it felt stiff and not at all how a teenager would talk. Do teens still say, "Take a picture, it'll last longer?" Does anyone?
Bonus Factor: Diversity
Representation is always a good thing, and I am glad that people with CF will get an opportunity to see their story portrayed both on the big screen and in print. I enjoyed reading about Stella and Will's lived experiences and learning about CF as a progressive genetic disorder. That said…
Anti-Bonus Factor: Rule Breaking
Sure, some rules were meant to be broken, but not when those rules were put in place to literally keep you alive. There were a lot of times in this story when I wondered if Stella and Will's interactions weren't a bit damaging, not only to themselves but to people with CF who probably have extreme anxiety about cross-infection. If Stella and Will made ME nervous by pushing the envelope, I can't imagine how it would feel to be a person with CF reading this story.
Relationship Status: Let's Go To The Movies
Five Feet Apart was written based on the screenplay for the upcoming feature film starring Cole Sprouse and Haley Lu Richardson, and TBH, I think the movie looks more up my alley than the book (gasp!). It might be too early to tell based on a single movie trailer, but I didn't feel the connection with this book that I'd hoped to…or that I feel with Cole Sprouse's face.
FTC Full Disclosure: This review was originally posted on Kirkus Reviews in exchange for monetary compensation, which did not affect or influence my opinions. Five Feet Apart will be available November 20, 2018.