Cover Story: Minimalism
BFF Charm: Big Sister, True Love, Let Me Love You
Talky Talk: He Said, He Said, She Said
Bonus Factors: Florida, Bird Watching
Factor: College
Anti-Bonus Factors: Immigration Laws
Relationship Status: Birds Of A Feather
Cover Story: Minimalism
I don't love this cover. It doesn't feel finished. Perhaps if the background wasn't white the overall effect could've been a bit more punchy? I just don't see anyone picking this book up for its aesthetic, and I don't think that's what a cover artist is going for (at least, I hope not).

The Deal:
Ever since her father passed away last year, Vivi has become fascinated with birds and the idea that her dad is somehow watching out for her through their eyes. So she takes it as a good sign when she meets a feathered friend on the way back home to Florida, where she's going to spend the summer volunteering at a hospital to make up for a lackluster grade as well as continue to heal from the dad-shaped hole left in her heart.
Except things keep going just a little bit wrong: her mom is keeping secrets and has them staying in a beach house in St. Augustine, a place she hoped never to go back to (she'd love to forget every part of The Incident); she pretty much can't handle the sight of blood or other bodily fluids (can you be a doctor if you faint during medical procedures?); and she's earned the ire of the cute but surly nursing assistant, TJ, for reasons unknown to her (how can one person actively frown so hard?).
TJ knows exactly why he doesn't like Vivi, and it all stems back from The Incident, which he remembers in quite vivid detail. All he wants is to survive this summer so he can finish up his nursing degree and finally quit working at his family's churrascaria. But now TJ and Vivi have been assigned to babysit Ángel, a long-term, grumpy heart patient who might end up being exactly the person they both needed to meet.

BFF Charm: Big Sister, True Love, Let Me Love You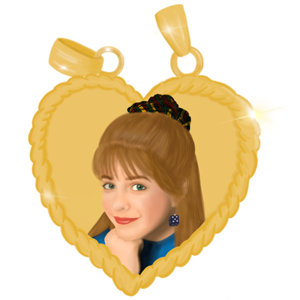 Oh, Vivi. She's trying, and that's all anyone can ask of her right now. She's such a well-rounded know-it-all, but I mean that in the nicest, Hermione Granger way. Girl speaks about a zillion languages and has traveled all over the world with her parents and knows all the random facts, but she still has a broken hole inside her that she's not sure how to fix. Considering that, and all the issues she and her mom are having, I think Vivi really needs a big sister who can help her figure out the household basics.
TJ is such a good, sweet, hardworking dude. He's put himself through school to become a nurse by saving every bit from his jobs and runs himself ragged. He hasn't allowed himself to have much of a life outside his obligations (boy can't even remember if he showered), but all he needs is the right person to help him see that the fun moments of life are just as important to live for as the responsible-adult parts. *wink, wink*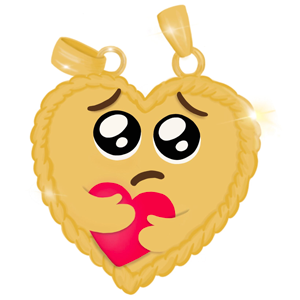 Ángel, dear, sweet, Ángel. Okay, maybe sweet isn't the right word, but, oh, my heart (would that I could give you my own). You are too good for this world, bebe. I'm not old enough to be your mom, but I've got the feeling you could use a good, long hug right about now.
Swoonworthy Scale: 6
Romance isn't the main focus of this book, but TJ and Vivi still sneak in their sweet moments. Falling in love can be hard in the best of times, but doing so while you're still grieving can make things extra complicated.
Talky Talk: He Said, He Said, She Said
The story bounces between three narrators, but each voice is distinct enough that you know exactly who's on center stage at any given moment. I fell pretty hard for this book—it's the first I've read from Marquardt and it has all the earmarks of what I enjoy: dynamic characters, a good sense of place, and enough smiles and heartbreak to make me confused as to whether I should laugh or cry (craugh?). It's the reason I come back to contemporaries time and again; that honest, resonating slice of someone else's life that encourages you to connect to another person on a deeper level—even if that person is fictional. A more cynical person would look at Ángel's backstory and see a political agenda (he's a kind-of legal immigrant from Guatemala) but I've no doubt there are plenty of real-life stories like his that we could point to, and more awareness is always better, no?

Bonus Factor: Florida
Sunsets! Humidity! Palm trees! Forgive me for being giddy, but it's not often that I read stories set in places that I've visited enough to know well, much less set right where I live. I've spent a decent amount of time in St. Augustine, and Marquardt described the Old City areas so well I could easily visualize myself there. And I go to Winter Park all the time! Vivi's home is on Park Ave, and those houses are so pretty; they're the deceptively huge ones that don't look that large from the street but are impeccably well-designed and cost more than a million dollars. I enjoy driving down there and picking out my favorites, then crying because that drive is literally the closest I will ever come to owning one.
Bonus Factor: Bird Watching
Each of Vivi's chapters start with an entry from her bird journal, where she details the birds she meets during her day. I'm no ornithologist, so it was cool reading—and then trying to mimic—the bird calls of each one. Vivi "shares" her lunch with a Sandhill Crane, which greatly amused me (see: bonus factor of Florida) because those birds are everywhere and can be quite, uh, bold. Story time: We have lots of these birds on campus, and one in particular doesn't have any talons on one of his little feet, so my coworkers and I call him Stumpy. He's my fave.
Factor: College
Can I be real a second? (For just a millisecond?) So Vivi has just gotten through her first year at Yale (yay for college-aged protagonists!). A major part of her summer is realizing that her parents, for all the money they had (Park Ave house, bought her a Tesla, traveled the world, sent her to Yale), were not sound financial planners, so she's suddenly unsure where her next tuition payment is coming from. Just one semester at Yale costs $37,000. THIRTY-SEVEN THOUSAND DOLLA DOLLA BILLS. I know it's Yale, so, duh, it will be expensive. But Vivi is so out of touch; the thought of transferring to a cheaper school is not even a salt-tinged breeze of an idea that floats through her mind. There are so many cheaper options that will still get you to the same place in life, and if that's all you can afford, DO IT. Don't put yourself hundreds of thousands of dollars in student loan debt for a fancier piece of paper. Life is too short. /soapbox
Anti-Bonus Factor: Immigration Laws
Rules suck the big one, y'all. Yeah, they are there for a reason, but when they are so inflexible that they harm a barely-legal kid with heart disease…they just suck.

Relationship Status: Birds Of A Feather
You swept me away, Book. I saw in you a lot of things I admire, and you make me want to change the world for the better. Let me know when you're flying South for the winter and I'll join you.

FTC Full Disclosure: I received my free review copy from Wednesday Books. I received neither money nor peanut butter cups in exchange for this review. Flight Season is available now.