First Impressions: But You're, Like, Really Pretty
Meet Cute: Broken Hearts Club
The Lean: The Katy Perry Song About Being Hot and Cold
Dirty Talk: Warm Fuzzies
We Need to Talk: That's Politics, Baby
Was It Good For You? I Pledge Allegiance
Content Warning: This book deals with cheating and its effects. There is heavy drinking and some drug use as well as allusions to an alcohol addiction.
First Impressions: But You're, Like, Really Pretty
This book came in a recent subscription box and I am so happy it's on my shelf, since all my other romance books have covers with faceless people. (Time to branch out?) I was intrigued by every part of this cover, although I did have to look up what the star flowers meant. Sorry, Texas!
What's Your Type?
Second Chance at Love
Frenemies to Lovers
Forced Proximity
Only One Bed
(Rekindled) Workplace Romance
Slow Burn
Opposites Attract
Dating Profile
Lee Stone, aka my new best friend, is a communications manager at Lise, a female-led tech and electric car company. She doesn't believe in love or happily ever after since her "four major heartbreaks", which includes her new co-worker, Ben Laderman.
Ben Laderman, aka the guy Lee cheated on five years ago, is the new hot shot policy director for a liberal governor in Texas. After some time in Silicon Valley, Ben is back to try to make Texas blue.
Meet Cute: Broken Hearts Club
Lee and Ben meet during college in a bar when she tries to swindle free drinks from him and they end up falling in love. This terrifies Lee, so before Ben can hurt her, she breaks his heart and he flees Texas.
Fast forward to five years later and Ben's hired by the same governor who partnered with Lise to get a "Green Machine" bill passed. This involves Lee and Ben attending various events together, COSPLAY(!!!), and Ben being the sweetest. They are back in each other's lives, whether they like it or not – and they do kinda like it. Can Ben and Lee work together? Can Ben forgive Lee? Can Lee forgive herself and those who have hurt her for a second chance at love? Cue dramatic suspense music.
The Lean: The Katy Perry Song About Being Hot and Cold
'Twas a good romance! It felt grounded and realistic, although Ben is a better man than me, 'cause no way in hell am I forgiving someone who treated me the way Lee did, let alone entertain getting back together. There is back-and-forth tension, but it isn't constant or tiring. It's written well, so you really root for them as a couple.
Dirty Talk: Warm Fuzzies
The dirty talk isn't crazy explicit. It's almost sweet? There's a sex dream and a tension-filled night, but I wasn't wide eyed and making sure no one was reading over my shoulder. And you know what? It worked. If this book contained crazy sex scenes, it would come off as unbelievable and cringey. If Ben called Lee 'baby' or any other pet name, I would have been out. (I am sorry, 'baby' as a pet name is the worst.)
Ms. Perky's Prize for Purplest Prose
"'See how good it can feel taking orders?' he whispered, smiling wickedly. "Now you know why I've grown to like it."

An electric charge raced through me, making my nipples harden, making me wetter.

[…] I sank down slowly, inch by inch, hands gripping Ben's hard biceps, eyes squeezed closed as he filled me. The instant I could feel all of him my hips rocked, and he reached down and rubbed me."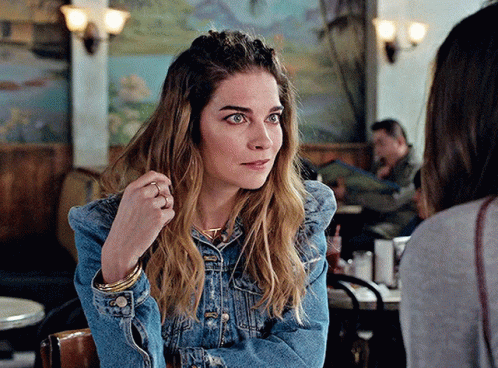 We Need to Talk: That's Politics, Baby
I'm so torn regarding the political side of this novel. It was so woven into the story and gave it more substance, and I appreciated that Lee was passionate about it. Did I learn anything about U.S. politics? I mean, YES, but ultimately: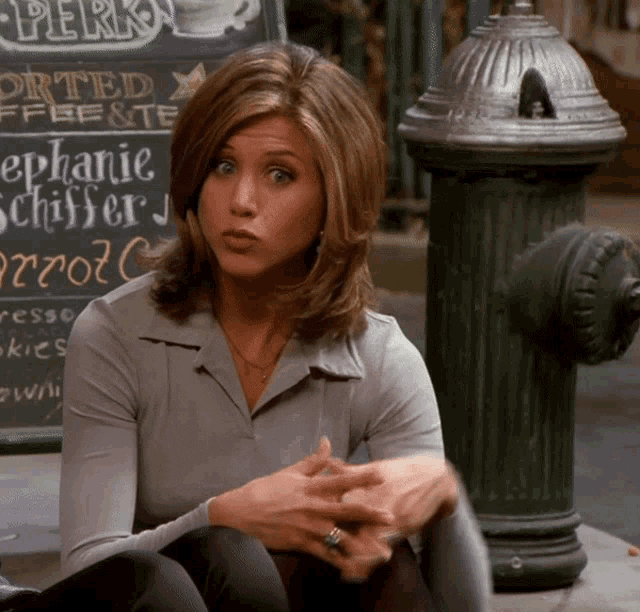 (Also, how does a communications manager at an electric car company draft a bill that gets put into government?! Did I miss something? Can anyone write a bill in the USA? I started to Google this, but I mentally cannot.)
It was hard to write the synopsis because there is so much going on with Lee and all of it is important. Winstead makes her characters believable and loveable, and every secondary character is well developed. I seriously want a TV show about Lee and her friends, because I miss them and their antics.
About the elephant in the room: there is a lot of talk about cheating. Some people may not want to read this book because of that, which is totally okay. Winstead offers growth and forgiveness in her characters. People are prone to mistakes and it's okay – once – but after that, you have to look out for number one.
Was It Good for You? I Pledge Allegiance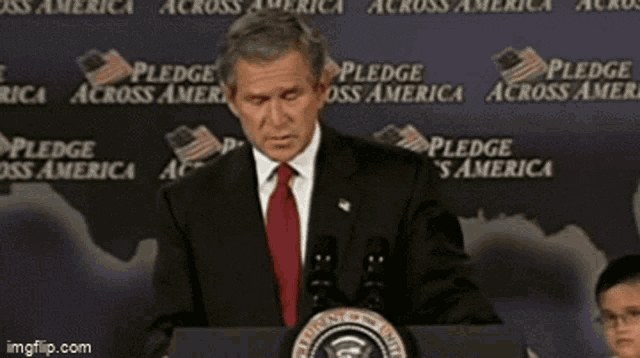 I really love this book. I started flagging the spots in the book where I lol'd, where my heart was happy and where I appreciated the writing… and then ran out of sticky notes and patience for doing that.** Certified rom-com gold. Honestly a great book. Would read again.
*I googled the name of this book and a video of George Bush popped up. I am really hoping that this was partly why Winstead named her book Fool Me Once because it was hilarious.
**How some people take the time to tab books and write notes in a novel, I will never know, but I admire you.
FTC Full Disclosure: I bought this book with my own Canadian dollars and have not received payment for this review, nor did it make me want to learn more about U.S. politics. Fool Me Once is available now.
Shop Our Romance Themed Merch