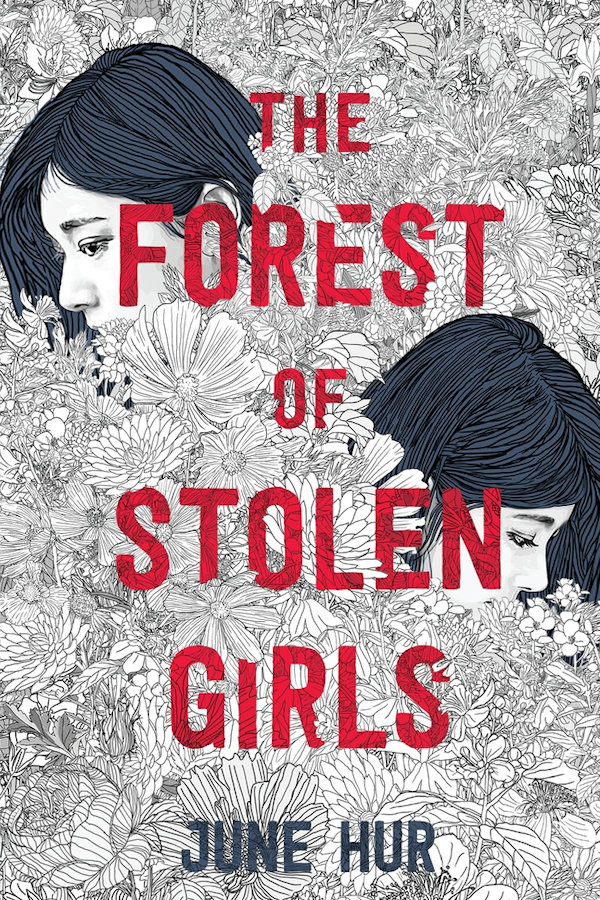 About the Book
Title:
The Forest of Stolen Girls
Cover Story: Adult Coloring Book
BFF Charm: Yay
Talky Talk: Atmospherically Lush
Bonus Factors: Sibling Relationships, Father/Daughter Relationships
Factor: Dangling Plot Thread
Relationship Status: Call Me Watson
Content Warning: mention of rape and kidnapping
Cover Story: Adult Coloring Book
Someone find my colored pencils! There's a flower or two I want to color in before I get frustrated by the teeny tiny lines and then give up ten percent of the way in! Joking aside, this is super lovely and non-twee. The detail work is beautiful, and it evokes the unsettling feeling that the two girls are being sucked into the vegetation, which works well within the context of our two sisters being estranged and metaphorically consumed by their secrets as well as the titular forest of missing girls.
The Deal:
Hwani hasn't been back to the village she grew up in since her father left her younger sister with the shaman and took a promotion on the mainland. It's been years since she thought about the moment where her life seemed to irrevocably change: when she and her sister, Maewol, woke up next to the body of a dead girl in the forest with no idea how they got there. But her father's disappearance while he investigated the kidnapping of thirteen girls cannot go unsolved. Everyone else believes he is dead, but Hwani knows in her heart he's still out there, and, if no one else is going to search for him, then it's up to her to do it.
But the island of Jeju—and its people—aren't willing to give up their secrets so easily. The more Hwani learns, the more she begins to question what is real and what is a lie…and finding the real truth can mean the difference between her own life and death.
BFF Charm: Yay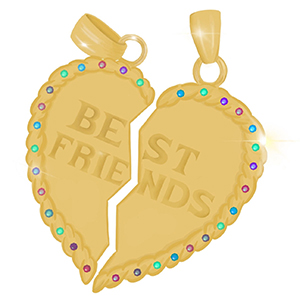 Hwani has the dogged energy of Nancy Drew on a case, her mind always piecing together clues and second-guessing people's intentions. She's got a fierce loyalty to her family and the truth. Even though she second-guesses herself, she pushes ahead and does the hard thing. Totally worthy of a BFF charm!
Swoonworthy Scale: 0
I wasn't entirely sure if the book would remain romance-free (there was a possible love interest that pinged my radar) but I'm happy it did as it would've only dragged the pacing down.
Talky Talk: Atmospherically Lush
Damn, I love a good historical fiction novel. Unsurprisingly, it's not usually the "sexiest" genre that gets the most attention (and, if pressed, I likely wouldn't rank it as my number one either). But when you close the cover on a good one—the kind that both transports, entertains, and teaches you a little something—it's so satisfying. Hur's writing plopped me in the middle of 15th century Korea and had me glancing around wide-eyed the entire time, fascinated with her layered characters, their traditions, and the island of Jeju.
Speaking of setting, Hur's lush (but not overly-wrought) descriptions of Jeju, the villages, and the Gotjawal forest really set the perfect atmosphere for this unsettling mystery. I could practically feel the mist on my face as I followed Hwani around as she tried to unravel the tangle of lies and secrets plaguing her hometown. The mystery itself was well-crafted and had me unsure of the culprit until it was revealed, and, thankfully, it was also a satisfying resolution.
I will definitely be checking out more from this author, who looks like she is committing herself to more historical fiction. Works for me!
Bonus Factor: Sibling Relationships
Maewol had intense younger-sibling energy and I loved her interactions with Hwani. Their incredibly different relationships with their father—coupled with the physical distance of the last few years—has left them with a lot of issues to sort out. There were a lot of wonderfully emotional moments to mine when you desire to protect someone and yet they simultaneously drive you up a wall.
Bonus Factor: Father/Daughter Relationships
Hwani all but thinks her detective father walks on water with the amount of hero worship she harbors for him. Is her faith in him warranted? Has he been keeping huge secrets from her?
Bonus Factor: Feminism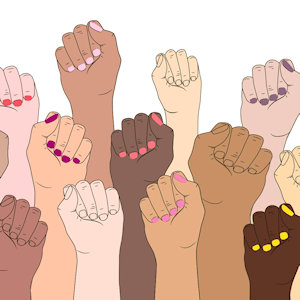 There are so many strong and formidable women in this book getting shit done, but, like, appropriately for the time period.
Factor: Dangling Plot Thread
There isn't necessarily anything wrong with how the resolution of a certain plot point comes about—or, rather, doesn't come about? But just kind of peters out with a boring explanation? I don't want to give anything away, so feel free to ask in the comments if you're curious or have read it, but I was expecting something a little more and didn't really get it. It didn't detract from the ending, or anything, but it felt like a missed opportunity.
Relationship Status: Call Me Watson
I'll be the Watson to your Sherlock, Book. I don't know if I'll be much help finding relevant clues, but I'll be your sounding board and pack the lunches. Just say the word!
Literary Matchmaking
The Lady Rogue
Looking for another girl following in her father's footsteps who only has his journal to guide her? Check out the frolicking and fun The Lady Rogue by Jenn Bennett.
Jackaby (Jackaby #1)
William Ritter's Jackaby also features a strong-willed teenage girl wants to get to the bottom of mysteries of the supernatural sort.
The Forest of Stolen Girls
Julia Alvarez's In the Time of the Butterflies will give you more of complicated sister relationships struggling to survive in brutal conditions.
FTC Full Disclosure: I received my free review copy from Feiwel & Friends. I received neither money nor peanut butter cups in exchange for this review. The Forest of Stolen Girls is available now.