About the Book
Title:
Fourth Wing (The Empyrean #1)
Cover Story: Unfinished
BFF Charm: Heck Yes
Talky Talk: Modern Dragonriders of Pern
Bonus Factors: Dragons, Actual Adults
Factor: Series Starter
Relationship Status: Heart Eyes
Content Warning: Fourth Wing contains scenes of attempted assault and general fantastical violence (e.g. death by dragon fire).
Cover Story: Unfinished
I received a review copy of this book and didn't realize until writing this review that my version had the final cover. I like the "woodcut" quality of the design around the title, but it feels too small for the full size of the book.
The Deal:
Violet Sorrengail isn't her mother's daughter, and she's fine with that. She's trained her whole life to join the Scribes Quadrant, the folks who record her nation's history, and is glad to follow in her father's footsteps. But the famed General Sorrengail isn't about to allow any of her children to be scribes, and so Violet, with her small stature and fragile body, is forced into the Riders Quadrant, where she'll eventually become bonded with a dragon and ride them for the protection of Navarre.
If she can survive until graduation day, that is.
BFF Charm: Heck Yes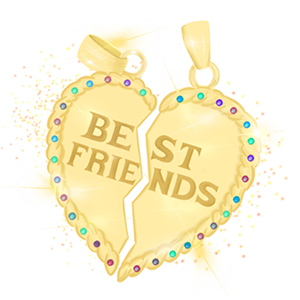 Violet is not only book-smart but also extremely strategically minded. She knows how to use the knowledge she's gained through years of scribe training to her advantage in the Riders Quadrant trials, and she's not afraid to bend the rules if it'll help her stay alive. She never lets her physical fragility become a hindrance, even when she's literally got broken bones, and calls people out on their shit when they treat her as anything but capable. She has a few moments of self-doubt and self-pity, but for the most part she's a total badass who I'd likely dislike at first because of incorrect first impressions, but quickly learn to love.
Swoonworthy Scale: 9
Violet is a consenting adult who's had her fair share of relationships; she's not one to shy away from blowing off steam or "celebrating" in the bed of another. But since she's been working toward the promise of bonding with a dragon, she hasn't spared much time for anything spicy. Until she gives in to some powerful emotions and the sexual tension that's been boiling just under the surface between her and the man who supposedly hates her most, Xaden* Riorson, son of the (now dead) leader of a failed rebellion. And there's little spicer than when two fiery personalities give in to enemistry.
Heat rushes up my neck and flames lick my cheeks as he lowers his face so that his lips are only inches away from mine. I can make out every speck of gold in his onyx eyes, every bump and ridge of his scar.

Beautiful. Fucking. Asshole.

My breath catches and my body warms, the traitorous bitch. You are not attracted to toxic men, I remind myself. And yet, here I am, getting all attracted.
*His name is a bit cringy, yes. But his body personality makes up for it.
Talky Talk: Modern Dragonriders of Pern
It's been ages since I've read any of Anne McCaffrey's Dragonriders of Pern books, and Fourth Wing is not a retelling or a copy, but something about Yarros's storytelling reminded me greatly of the series (or perhaps just made me nostalgic for it). Fourth Wing is an updated version of the idea of humans bonding with dragons and having to learn how to be their partners, and Yarros makes it feel "modern" through multiple instances of familiar curse words, some semi-explicit spice, and queer inclusion. Violet's personality comes across strong and true, and her interactions are filled with delightful sass.
Bonus Factor: Dragons
The dragons in Fourth Wing are just as individual as the people they bond with and come in a variety of shapes, sizes, and powers. They're also just as snarky as you might hope.
There's a disgusted roar of something I don't understand in my head.

"What the hell does that mean?" I scramble for the seat and get myself into position as he flies level.

"The closest translation for humans is probably 'for fuck's sake.' Now. Are you going to stay in your seat this time?"
Bonus Factor: Actual Adults
For someone who prefers to read YA—and who tries to stay on brand with her reviews for this obviously YA-leaning site—reading about Violet go through these brutal trials at 20 made far more sense than if Yarros were to have made her 15 or 16. It also was far less uncomfortable to read about 20-somethings "celebrating" than it is when they're teens.
Factor: Series Starter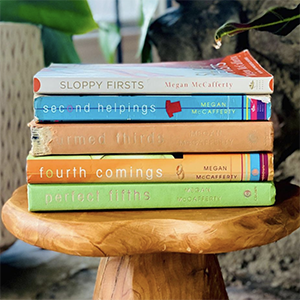 Although A LOT happens in Fourth Wing, and it never feels like just an intro to the world and the story, there's obviously a lot to come. Or, rather, I hope there's a lot to come.
Relationship Status: Heart Eyes
I'd heard things about you, Book, things that had me intrigued going in. I certainly didn't expect to find this level of chemistry with you, however, but I'm not denying it—and I'm not complaining. I think this is the start of a beautiful 'ship, for sure.
Literary Matchmaking
Before She Ignites (Fallen Isles #1)
The dragons in Jodi Meadows' Before She Ignites are more protected creatures than weapons, but the worldbuilding is also expansive—with many secrets to be revealed.
FTC Full Disclosure: I received a copy of this book from Red Tower Books, but got neither a private dance party with Tom Hiddleston nor money in exchange for this review. Fourth Wing is available now.