About the Book
Title:
Gabi, a Girl in Pieces
Cover Story: Pablo, Meet Freda
Drinking Buddy: ¡Salud!
Testosterone Estrogen Level: No Easy Answers
Talky Talk: Telenovela
Bonus Factors: Zines, Diversity/LGBTQ
Bromance Status: The Ethnic Friend I Quickly Forgot Was 'Ethnic'
Cover Story: Pablo, Meet Freda
Yes, this is the cover of Gabi's zine, which represents the pieces of her life and the junk food she adores. It's not totally something the Zodiac Killer would have pinned to his basement wall.
The Deal:
Gabi is a girl to be proud of: an aspiring poet, a loyal friend, and a kid who never gets in trouble. So why does her mother keep reminding her that she could stand to lose a pound or thirty?
Senior year is tough enough for Mexican-American Gabriela. Not only does she have to hide Oreos under her bed like some kind of junkie, she has to deal with her brother's rebellion, her friend Cindy's pregnancy, her friend Sebastian's coming out, and her father's…problems.
This book in diary form follows one gordita's trek through the last year of high school.
Drinking Buddy: ¡Salud!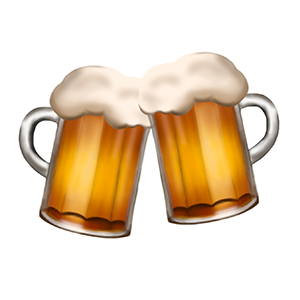 Gabi is the sort of girl you hope your kids hang out with. Not because she's boring, but because she's loyal. When Cindy is knocked up by the biggest jerk in school, it's Gabi who takes her to buy the pregnancy test. When Sebastian is kicked out of the house for dating a Bolivian boy, it's Gabi who offers up a couch for him to sleep on.
Unfortunately, Gabi is a little naive when it comes to the ways of the world. She's always flattered when a guy seems interested in her…unfortunately, she has zero jerk-dar, and some guys go for the chubby girls because they assume they're easy.
Testosterone Estrogen Level: No Easy Answers
In a world where teen pregnancy is the basis for reality shows, it's easy to forget the human side of things. The party is pretty much over for Cindy. Her own mother hits her and Gabi's mother considers her a slut. As for Sebastian, in these LGBTQLMNOP days, we don't always remember that not every parent will be thrilled if their son brings home a nice young man. Sebastian is dead to his father, and it deeply hurts him.
But the real drama in Gabi's life comes from her dad, the meth head. Hard core. Ants under his skin, vanishing for days, puking on the Christmas presents, running up debt with guys who want to use Gabi's mother as collateral…it's not pretty.
Is it any wonder Gabi feels she's falling to pieces? Is it any wonder she takes solace in a bag of Cheetos?
Talky Talk: Telenovela
This book has enough action and plot twists for a Mexican telenovela, and that's a good thing. From the stories of Gabi's grandfather working illegally on a farm, to the pain in the butt of shopping for prom dresses: Gabi is an interesting, exciting girl.
And then there's Martin. A genuinely nice guy who can appreciate Gabi's poetry…as well as her curves.
Gabi's story will ring true for people who kind of wish they were something different, especially physically.
Bonus Factor: Zines
Before there was Facebook, blogger and WordPress, there were the zines. Little hand-Xeroxed, self-published magazines that were given out for free at the good book stores and coffee houses. A great way to get your poetry and political views out there. I remember handing out issues of one in college. Now days, you just have to visit a website.
At any rate, Gabi and some classmates put together a zine for an English project (with that disturbing cover). It's nice that this art form is not totally lost.
Bonus Factors: Diversity/LGBTQ
Gabi lives in California, with its large Hispanic population. But even at her diverse school, Mexican Independence Day (which is not May 5, by the way) is celebrated by wearing sombreros and having churro eating contests. Gabi's conservative Catholic family is not down with sexual liberation and gay rights. And fair-skinned Gabi is often accused of trying to pass for white.
We could certainly use more books about people who may not be as skinny, white or straight as you still see on most book covers.
Bromance Status: The Ethnic Friend I Quickly Forgot Was 'Ethnic'
Maybe I only picked up this book because I knew it was about a Mexican-American girl. But after ten pages, it was just about Gabi.
FTC full disclosure: I received neither money nor my own article in the 'zine for writing this review.