Cover Story: Ominous Train
BFF Charm: Meh
Talky Talk: Fatalistic
Bonus Factors: Veronica Mars Lite
Relationship Status: Weird Coffee Date
Cover Story: Ominous Train
This certainly gives off a great spooky atmosphere. It's dark, moody, and we are in for certain death if we don't jump off those tracks.
The Deal:
Seventeen-year-old Ivy Erickson knows exactly when you'll die. She's not psychic; she just has this uncanny ability to see your life's countdown above your head. Fun parlor trick, right? Except there is nothing Ivy can do to stop the numbers from ticking down, nothing she can do to alter the course of your death—even if your time is up at a tragically young age, like her best friend, Vanessa. So that makes this "superpower" fall firmly in the "cursed" camp.
It's been a few months since Vanessa was brutally murdered and left in the woods outside of town. People in their small town think Ivy knows who did it but is protecting the murderer, especially since she was the one who found the body. Unfortunately, Ivy doesn't have a clue who took her best friend from her, but she's determined to find the killer as more bodies start to pile up, even if it's the last thing she'll ever do. Because Ivy—poor Ivy—she can see her own time clock, and it's telling her she only has one month, twenty-seven days, four hours, fifty-nine minutes, and two seconds left to live.
BFF Charm: Meh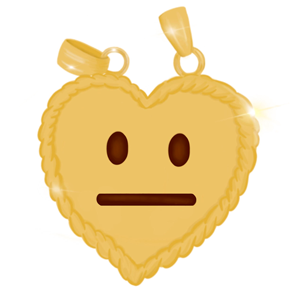 Ivy is basically a decent person (she even goes to the local nursing home to hang out with those nearest death, so they can see a friendly face before they go), but she's been dealing with this unique phenomenon for most of her life and it's colored her entire thought process. Who wouldn't be a little twisted if they knew they were only going to live to age seventeen from day one? Ivy allowed herself to be friends with Vanessa mainly because she always knew that Vanessa's life would also be cut short, and now that's she nearing her own end, she's alternately trying to push away anyone close to her (like her ex-boyfriend, Myers) and fix life for the people she'll leave behind (like her mother and sister).
I don't think there's any room in Ivy's life right now for another person who is going to out-live her.
Swoonworthy Scale: 3
At the start of the novel, Ivy is pining for Myers from afar, wishing she could spend her last few weeks with him, but also wanting to spare him the agony of losing her. Sutton clearly wanted us to feel the torture of wanting someone you can't have, but it didn't quite pull at my heartstrings as much as it intended to. Except for a few tiny flashbacks, we never really saw Ivy and Myers when they were together and happy, and those brief glimpses weren't enough to make me buy into Ivy's extreme devotion.
Talky Talk: Fatalistic
This idea of knowing when people will die (and evening using the countdown clocks) is not a completely unique one, but it is a plot that can be rife with a lot of juicy conundrums to dive into. What would you do if you knew exactly how finite your days were? Would you try to help people? Does this mean fate is absolute and you should never bother to change it?
I really wanted to see Ivy explore these ideas and learn what realizations she came to, but unfortunately Sutton didn't do more than scratch the surface of the topic. Ivy already had her mind set with the way things would be, and the plot revolved more about her dealing with the minutia of her demise and the occasional foray into searching for the serial killer. It definitely felt like a lost opportunity to make this book deeper than a murder mystery with a small sci-fi twist.
Bonus Factor: Veronica Mars Lite
Putting aside the countdown clock aspect, the bones of this story felt very Veronica Mars to me. Girl's more popular, outgoing friend is murdered, she tries to find the truth and is ostracized by her town because of her involvement, has multiple run-ins with the deceased's brother and boyfriend, pines over ex-boyfriend she can't be with partly because of said murder. Ultimately the story leads another way, but the familiarity initially had me excited.
Relationship Status: Weird Coffee Date
Our first date was a little weird, Book. You didn't want to talk about anything too personal, and then you got a little morbid. I don't really want to know when my time is up, so please keep that to yourself. You've got enough to deal with without us trying to start something, so I think we're really just better off as casual acquaintances.

FTC Full Disclosure: I received my free review copy from Diversion. I received neither money nor peanut butter cups in exchange for this review. Gardenia is available now.