About the Book
Title:
Geekerella (Once Upon a Con #1)
Cover Story: Montell Jordan
BFF Charm: Yay, With Benefits
Talky Talk: Fitting Fandom
Bonus Factors: Retelling, Geeks
Anti-Bonus Factor: Dan Scott Award for Awful Parenting
Relationship Status: I'm Your Ah'blena
Cover Story: Montell Jordan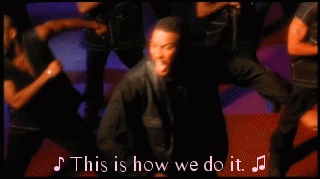 I adore this cover. The illustration is super cute, the colors are bright and eye-catching, and the title sparkles. (Everything is better with sparkle.) BUT THEN you open the cover up the entire way and realize that there's so much more going on than you realized at first, and it just keeps getting better and more fitting for the story within.
The Deal:
Danielle "Elle" Wittimer loves nothing more than the classic science fiction TV show Starfield, and she comes by it naturally: her parents met while standing in line at a convention for the show, and her father started a con devoted specifically to the series. Her father first shared the series with her, and, after he passed, the memories of their shared love was something she held tight to. So when it's announced that a movie is finally being made, Elle's excited—even if it is a reboot.
But then Darien Freeman, he of soap opera stardom, is cast as the main character, Prince Carmindoor, and Elle is appalled. He might look the part, but Elle knows that he won't do it justice. She vents her frustrations on the Internet, and the semi-anonymous (Elle's name isn't attached to her blog) post goes viral.
Little does she know that Darien is also worried about doing the part justice; he's more than just a pretty face, and Starfield is his fave fandom, too. As much as he tries to not be, he's hurt by the blog post. Then he learns that he's supposed to attend a con post-filming to promote the movie, and he wants out. So he tracks down the number of the con's founder and fires off a text .. not knowing that he's passed away, or that Elle has inherited his number.
BFF Charm: Yay, With Benefits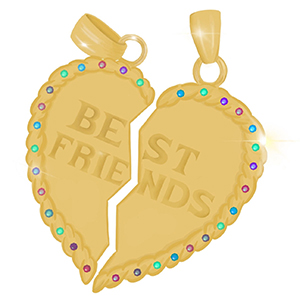 Elle hasn't had the easiest of lives. First she lost her mother. Then, her father remarried a terrible woman. Then her father passed away, leaving her with said terrible stepmother and two Regina Georges for stepsisters. She's little more than a servant to her stepfamily, and gets blamed for pretty much everything she does or doesn't do. She's tried to make the best of things, and turns to the Starfield fandom to make herself feel better. But she also hides herself away from the world, and has no friends, other than those she's made online. But not even they know her well. Elle definitely needs a friend, and I would love to fangirl with her until the wee hours.
Darien's a teenage soap star with dark wavy hair that's just long enough to occasionally fall in his eyes; a hopeless romantic and sometimes self-doubting (in an adorable way) personality; a love of nerdy pop culture and a collection of nerdy T-shirts; and abs that are literally insured (they're that good).
I mean.
Swoonworthy Scale: 7
When Darien reaches out to a number he thinks is the founder of the convention he doesn't want to attend, little does he know that he's starting a relationship with the person on the other end of the cell phone. The relationship that blossoms via text—while neither Darien nor Elle know who the other person is—is filled with sweet moments of swoon, and helps flesh out what otherwise might have been a bad case of instalove. (See: Retelling, below.)
Talky Talk: Fitting Fandom
Recently, a lot of books revolving featuring geeks, fandom, and cons have been published, and I haven't connected on a meaningful level many of them, even though I am a geek with a lot of fandoms who attends cons. Naturally, the whole idea of fandom isn't a one-size fits all kind of thing, and that's what makes it so great. But I struggled to find even a small part of myself in these books, and found myself wondering if authors were truly trying to portray fandom, or merely trying to capitalize on a "fandom is the new black" movement. (I honestly can't say for certain, and I've you've connected with the ones I couldn't, all the better for it.)
Geekerella, however, feels real. It is an ode to fandom without an overabundance of name dropping or stereotyping, a celebration of geek culture that doesn't resort to tropes, and a book that I'm excited to tell my fellow nerds about. Ashley Poston has written a book that I think geeks of all shapes, sizes and fandoms can recognize themselves in, regardless of where they fall in the Star Trek vs. Star Wars debate. (Personally, I think there's room for both, but I digress.) Naturally, not all of us will be blessed to have a swoontastic text relationship with a guy who turns out to be a celebrity, but the fun lies in being able to put ourselves in these characters' shoes and feel all of their feels for 300 or so pages.
Bonus Factor: Retelling
If it wasn't obvious from the title, the main character's nickname, or the fact that she lives with a horrible stepmother and two stepsisters who treat her like a servant … Geekerella is a Cinderella retelling. Poston sticks with the basic storyline and modernizes it, adding a geek flair that fits nearly seamlessly with the classic tale.
There is one major twist to the tale, however, involving the book's fairy godmother character and an unexpected ally. But I won't spoil it for you guys.
Bonus Factor: Geeks
Y'all might not know this about me, but I'm a geek.* And I'm absolutely, unwaveringly, unapologetically proud of the fact. So any book that includes people like me, people who have no chill about their favorite things, get literally upset when said favorite thing is altered in a way we don't like, and like to celebrate all aspects of the thing, even if they seem silly to others (who obviously just don't get it) is going to appeal to me. And Geekerella stands out among the recent wave of geek-celebration books.
*Kidding. It's GLARINGLY obvious, haha.
Anti-Bonus Factor: Dan Scott Award for Awful Parenting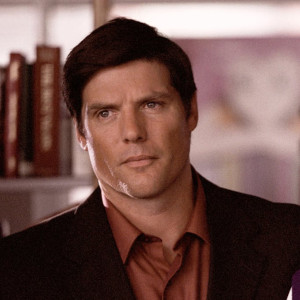 Unsurprisingly, Elle's stepmother fits the "stepmonster" nickname Elle refers to her with. (Never, of course, to her face.) She's a terrible human being, and even her one moment of humanity comes with a heavy helping of side eye.
Relationship Status: I'm Your Ah'blena**
I'm so here for this thing that's blossomed between us, Book. I'm sitting down to watch all episodes of Starfield—in their proper order, of course—while planning our Prince Carmindor and Princess Amara couples costumes. Call me ah-blena, because you definitely have my heart.
**A made-up term of endearment from the fictional Starfield show.
FTC Full Disclosure: I received a copy of this book from Quirk Books, but got neither a private dance party with Tom Hiddleston nor money in exchange for this review. Geekerella is available now.