Cover Story: Rainbow Connection
Drinking Buddy: No
Testosterone Level: Forced
Talky Talk: Bleh
Bonus Factor: Children's Parties
Anti-Bonus Factor: The Author is a Musician
Bromance Status: That One Coworker
Cover Story: Rainbow Connection
Nice blend of Minerva's ukulele and her father's beloved seahorses. I'm always drawn to books about artistic teens, and they thankfully cut her head off so I could form my own mental picture of what she looks like. Unfortunately, the more I read of this book, the more the title seemed like a command.
The Deal:
On her sixteenth birthday, Minerva gets an ugly sweater from her Stepford-like mother instead of the ukulele she wanted. Then she receives a letter from her father, whom she hasn't seen or spoken to since she was two. She promptly googles his name, then goes off and gets a job working children's parties with her friend Finnegan. She meets a cute guy Hayes, while being jealous of a girl named Cassie for no reason.
That was the entire book.
Drinking Buddy: No
Minerva really had no personality. When her father contacts her for the first time in a dozen years, she vaguely asks her June Cleaver-esque mother about him, and when she refuses to talk about him, Minerva doesn't bring the subject up again. Even when she realizes her father is now working at the nearby Shedd Aquarium, she still vacillates about tracking him down. She takes an instant dislike to her coworker Cassie, simply because she's good-looking and talented. Then she posts nasty comments on Cassie's blog (You think your blog is neat. But it's not).
Minerva only shines when playing a mermaid at children's birthday parties (see below).
Testosterone Level: Forced
So I guess it's like a rule in all YA books that the male romantic interest has to have cute dimples? At any rate, Hayes was handsome and everything, but their romance was kind of 'Want to go out?' 'Sure.' No sizzle, so simmer, nothing special. Minerva doesn't stand up to her mother, make any sort of effort to find her father, or even go so far as to tell her mother what she would like for her birthday. She has it out for Cassie who was never mean to her. There was no character growth.
Talky Talk: Bleh
Less than 250 pages in big type. An unbelievable plot twist. Minerva says exactly one sentence to her father the entire book. Misdirected anger. A rather stereotypical gay best friend. A wasted opportunity to explore another culture (Minerva's father is Native Hawaiian). Side plots that don't go anywhere. I didn't care for it.
Bonus Factor: Children's Parties
Minerva, Finnegan, Hayes and Cassie all get a job playing characters at children's parties. Minerva, who ends up playing a mermaid who is NOT Disney's Ariel (TM), is a natural, with a gift for making the party fun and making the birthday girl feel special. I would have liked to have seen Minerva show these skills outside of work. And Cassie, who plays a princess, is even better at entertaining children. That bitch.
Anti-Bonus Factor: The Author is a Musician
Minerva plays the ukulele. And author Mary Amato plays the guitar. At the end of nearly every chapter (and 15 pages at the end of the book) we get to read the lyrics to Minerva/Mary's songs. With guitar tab, in case you want to take a crack at 'em.
One thing's for sure. Mary really nails the teenage angsty songwriting, for better for for worse.
Bromance Status: That One Coworker
I read you because I needed titles for next year's YA presentation at the librarians' convention. But not this title.
Literary Matchmaking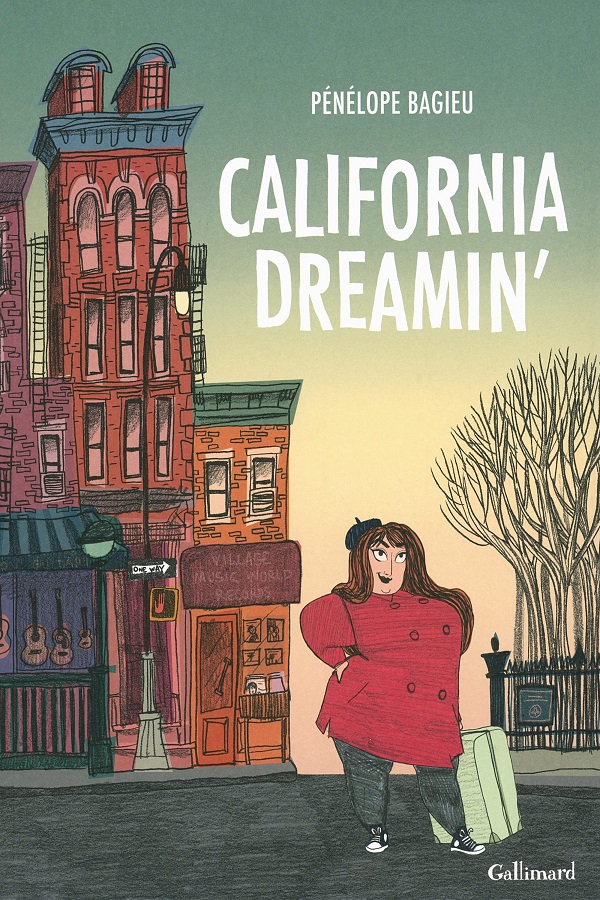 My Faire Lady
For a great book about a teenager taking on another persona at a celebration, read My Faire Lady by Laura Wettersten.
Torn Away
Want an incredibly depressing book about a girl reconnecting with her absentee father? Check out Torn Away by Jennifer Brown.
FTC full disclosure: I received neither money nor plastic strings of pearls for writing this review. Also, Minerva's father's employer, the Shedd Aquarium of Chicago, has the most bullshit line policy I've ever seen. We waited to get in for two damn hours, though if we were willing to cough up $50 each, we could have jumped the line. Do yourself a favor and visit the Field Museum instead. You'll thank me.