About the Book
Title:
The Girl in the Tower (The Winternight Trilogy #2)
Cover Story: Montell Jordan
BFF Charm: Yay
Talky Talk: Like A Fine Wine
Bonus Factors: Cross-Dressing, Loyal Pets, Family, Magic
Anti-Bonus Factor: Terem
Relationship Status: To The Ends Of The Earth
Careful, Sweetie: spoilers! This is the second book in the The Winternight Trilogy, so if you haven't read The Bear and the Nightingale, you should probably hop back in the TARDIS and go curl up in the library by the pool with the first book before continuing.
Cover Story: Montell Jordan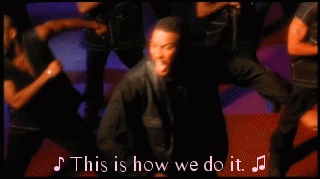 This cover is as pretty as a classical painting hanging in an art museum. The colors are rich and warm and there are so many callbacks to actual things in the book. It blends in perfectly with the first cover, too, which had a much colder and darker aesthetic. Also, shout-out to the title, which works in so many ways.

The Deal:
A girl and a horse, wandering the wilderness, with only a Frost Demon keeping watch over them. A monk, too restless to stay humble inside a monastery, who instead dines with a prince and brings light to the hopeless. A woman, smarter than any man will ever give her credit for, sequestered away from the public eye, as is custom. And a crowded, bustling city, in danger of crumbling under the Khan.
Multiple stories converge together to build upon the world we were introduced to during The Bear and the Nightingale. Rus is fighting for its freedom against a tyrannical ruler; the old, magical ways are fighting against progress and the rise of Christianity; and Vasya and her family are fighting right in the middle of it all.
BFF Charm: Yay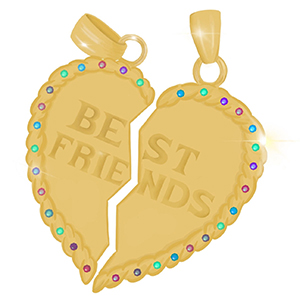 Vasya is a girl born in the wrong time. She cannot be content, like her sister, to be hidden away in the terem of Moscow. In the previous book, we knew her as a headstrong, wild-like creature of the forest, and this is her journey of accepting who she is, societal pressures be damned. I'd love to be Vasya's friend if only to be near her true BFF: her horse, Solovey. (Does he have any siblings?)

Swoonworthy Scale: 8
Morozko is drawn to Vasya for reasons neither she nor we are completely privy to when the novel begins. Vasya is, understandably, kind of a badass, so I don't blame him for taking to her, or for wanting to protect her when she (foolishly) assumes she's got this travel thing on lock. And on Vasya's side, I can totally get the attraction of an icy Frost Demon who seems to melt only for you. We all love a bad boy, even ladies from ancient Russia. The romance in this book is the perfect kind for this type of fantasy; it's subtle, forcing you to read between the lines, but what you do pick up, whew. Prepare yourself.

Talky Talk: Like A Fine Wine
The Bear and the Nightingale was slow and very atmospheric, and The Girl in the Tower expertly builds on that foundation, giving us more action, more politics, and more intrigue, yet it never forgets to dazzle you with its sense of place. This is the kind of series that I want to savor, swirling it around on my tongue and taking small sips because I never want it to stop. There's a mystical quality to the world but the characters themselves are very much grounded in reality as full actualized people with good and bad traits alike. It's times like these where I really feel the wait between installments. Give it to me noooooow (though it seems the third book is coming out this year, so perhaps it's not that long of a wait at all!).

Bonus Factor: Cross-Dressing
It's a shame that the only way women could get things done way back when was to dress up like a man. Vasya is particularly incensed to realize what a life she could have had in Moscow if she had only been born with a swinging appendage between her legs.
Bonus Factor: Loyal Pets
Solovey is the son of Morozko's own mare. He's just what you would want from a talking, magical, equine sidekick: the practical, wry sense of an animal and the unwavering loyalty of a true companion.
Bonus Factor: Family
We don't return to Vasya's little village and her family there, but instead we get to see more of the two siblings she loved dearly and hasn't seen since she was but a child: Olga and Sasha. They've both grown into very political, world-wise and -weary beings, and I loved seeing Vasya through their eyes and them through hers. Their reunions are hard-won and heartbreaking as they all begin to realize Vasya isn't the same child they left behind.
Bonus Factor: Magic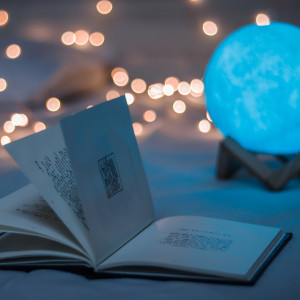 The magic is subtle but masterfully woven into everything, making you wonder what will happen next—what else can Vasya do? What is going to come to fruition or potentially fade away before the end of the series?
Anti-Bonus Factor: Terem
Terem are the towers where the high-born women from the city would live, away from the eyes of anyone except the men of the family. They were unable to travel about the city except on special occasions. Sadly for the women of the time, this was common practice until the early eighteenth century.
Relationship Status: To The Ends Of The Earth
I know you're always down for an adventure. Where are you headed this time, Book? I need only a few moments time to gather up my travel gear, sell all my worldly belongings, and make sure I'm bundled up good for the cold weather ahead. Let's meet out back and I'll follow wherever you lead.
FTC Full Disclosure: I received my free review copy from Del Rey. I received neither money nor peanut butter cups in exchange for this review. The Girl in the Tower is available now.