About the Book
Title:
Girl on a Wire (Cirque American #1)
Cover Story: Puppet Without Strings
BFF Charm: Heck Yes
Talky Talk: School of Carolyn Keene
Bonus Factors: The Circus, History, Magic?
Anti-Bonus Factor: Gruesome Death
Relationship Status: Valentine
Cover Story: Puppet Without Strings
The large (possibly sinister) hands—and the freaky eyes in the curtain at the top of the cover, which I just noticed—surrounding the girl walking on the high wire gives me a case of the heebie jeebies, and makes me worry for the safety of said girl. There are no strings on her that I can see, but that doesn't mean there aren't forces at work trying to control her.
The Deal:
Julieta Valentina Maroni has been walking the high wire since, well, she could walk. She comes from a long line of circus performers: her grandmother, Nan, was a well-known trapeze artist; her father, the Amazing Emil, also walks the high wire; and her mother is famous for her work with horses and trick-riding. But when none of them want to make the move to the Cirque American, which would come with fame and fortune, but also having to work with family nemeses The Flying Garcias, Jules must force their hand.
After joining the Cirque, Jules doesn't regret her decision, even if the rumors about her family make it difficult to make friends. But then accidents begin to happen, accidents that seem oddly similar to those that started the rumors all those years ago. Jules must work to figure out who's behind it all before anyone (else) gets hurt.
BFF Charm: Heck Yes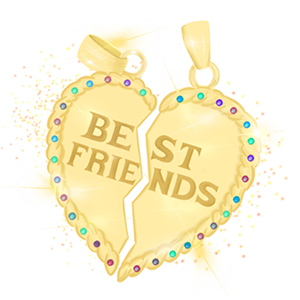 Jules is the kind of girl that high school me would have wanted to be, regardless of the impossibilities. She's supremely talented and confident, knows exactly what she wants out of life, and goes for her goals with gusto. Both in her profession—walking the high wire—and in her personal life, she's mastered fear, and is rarely rattled by even the most dire of situations. What I wouldn't have given (or, really, give) to be as confident and self-assured. That said, this isn't a Single White Female situation, because there is NO WAY you'd get me walking on a thin wire 50+ feet above the ground with no net underneath. But I'd sure root for my BFF from the ground.
Swoonworthy Scale: 6
As tends to happen in certain fictional tales, put together two teenagers from rival families and you're bound to get sparks.
Talky Talk: School of Carolyn Keene
When Jules and her family arrive at the Cirque American, Jules soon realizes that there's more to the mystery that surrounds the hatred between the Amazing Maronis and the Flying Garcias. Through Girl on a Wire, she must chip away at the time-strengthened barriers surrounding the old stories and figure out what really happened to cause such strife. It's not easy, but Jules doesn't give up easily.
As I was reading Jules' investigation, I was reminded of the Nancy Drew books I read when I was young. Gwenda Bond has written a tale that would fit in well with those honored stories of the precocious Nancy and the mysteries she solved. Similarly to many Nancy Drew cases, Girl on a Wire isn't terribly gruesome or depraved; investigating the mystery is dangerous, yes, but on the whole, the book definitely leans more Scooby Doo than Criminal Minds.
Bonus Factor: The Circus
I am fascinated by certain aspects of circuses (old timey freak shows) and appalled by others (mistreatment of animals). The Cirque American doesn't have any bearded ladies or tattooed men in its show, but it also doesn't have any exotic animals suffering in horrible conditions. (There are horse and dog acts, but I believe these animals were very well taken care of.) It's a nice middle ground that focuses more on human showmanship than gimmicks; all of the performers rely on themselves and their partners rather than movie set stunt setups. It's definitely the kind of circus I'd like to patron.
Bonus Factor: History
Although the circus families in Girl on a Wire are fictional, Bond weaves in bits of actual circus history through mentions of famous high wire performers such as Bird Milliman and Phillippe Petit. I'd heard of Petit before, but never Bird. It was fun getting to know a little about these real-life daredevils while reading a fictional novel.
Bonus Factor: Magic?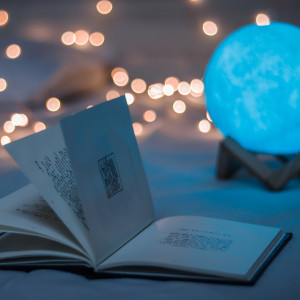 Jules doesn't believe that the mystery surrounding her family has anything to do with magic, but her grandmother, Nan, is adamant that it does. Now that I've finished the book and thought about it for a bit, I'm not sure that anything in the book was actual magic, or the "magic" people give to thoughts and objects by simply believing in them with everything that they are. But this unanswered question (at least in my mind) adds to the story; a little bit of the unknown can make the most mundane of mysteries something more.
Anti-Bonus Factor: Gruesome Death
Although I did say that Girl on a Wire isn't terribly gruesome, there is one incident within the story that definitely is. It's an unfortunate side effect of circus life, and isn't just in the book for shock value, but it still smarts.
Casting Call:
Kaitlyn Dever as Jules
Relationship Status: Valentine
Through her daredevil actions, Jules finds that she has fans. The media calls them Valentines—a play on Jules' middle name. Thank you, Book, for giving a name to these individuals, because I certainly consider myself one. Were the Cirque American a real thing I could go see, I would definitely sport red clothing and hearts in honor of my favorite attraction.
FTC Full Disclosure: I bought a copy of this book with my own money, and got neither a private dance party with Tom Hiddleston nor money in exchange for this review. Girl on a Wire is available now.