Cover Story: Yawn
BFF Charm: Meh
Talky Talk: In A Dark Place
Factor: Getting Help
Relationship Status: It's Complicated
Content Warning: This plot is about a teenager who attempted suicide and struggles with Bipolar/depressive thoughts and feelings of loathing for much of the novel. If you are sensitive to that, please skip this book.
Cover Story: Yawn
Nothing about this cover would make me look at it twice. It's fine…just extremely boring.
The Deal:
Journey has always been told she's a little "much". She's rode the highs, mourned in those lows, yet she always considered herself a helluva lot of fun despite her overwhelming feelings. But after a brush with death on the highway, which triggers some unpredictable emotions, even Journey is getting sick of her extreme self. When her boyfriend says they're done, the thoughts of harming herself, of gently floating away like Ophelia, come in with a vengeance and lead to a suicide attempt.
Except taking a bottle of pills isn't quite as romantic as it seemed. And now that she's had some time to deal, Journey is embarrassed and mad with herself that she tried to end her own life. How does one move forward from a moment that affected everyone she cares about so deeply?
BFF Charm: Meh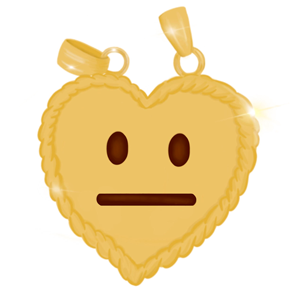 Journey seems like a perfectly decent person, but I never connected with her on a friendship level. Her entire world in the book is her mental health, which, you absolutely do you, but I couldn't even tell you what her hobbies or interests are outside of that. I felt for her and wish her the best, but that's about it.
Swoonworthy Scale: 2
Journey is completely hung up on her ex-best friend/boyfriend, Jonah, who is basically a wet, smelly blanket in human form. We never see them together in the good moments that Journey seems to miss so badly and I get the feeling her obsession is not so much about HIM but rather a byproduct of her mental illness. So I was trying hard to be empathetic. But, girl. GIRL. He's not worthy.
Journey also harbors a crush on the expressive and kind Etta, whom she first meets at the call center, but she hides so much of herself from Etta that it made me uncomfortable rooting for a relationship based on falsities.
Talky Talk: In A Dark Place
I was initially drawn to this book because I thought more of the focus would be on Journey's work in the crisis call center, but while that did have an impact on her, it was not a major part of the story. This was all about Journey's, ah, journey to understanding and accepting that her mental illness is something normal about her and something she must learn to monitor for the rest of her life. Based on the author's note for the ARC, this story is deeply personal, and I applaud her for being so open and honest. We absolutely need to normalize talking about mental health and destigmatize getting professional help so someone who may be living a similar experience can find comfort in a story showing they are not the only one going through this.
That said, this was a very heavy read, and it will not be for everyone. Journey goes through a lot of self-loathing, and while she knows that she does want to live, that doesn't stop a dark voice in her head that brings up suicide when she's in a low moment. It does end on a hopeful note, but getting there did not come easy.
Factor: Getting Help
Gardner depicts Journey experiencing different versions of therapy and psychiatric help: initially she sees a very uninterested and negligent doctor who simply uses a checklist to diagnose Journey with a Bipolar II disorder, hands her some lithium, and sends her on her way. She isn't comfortable with this experience or her diagnosis, and even after she starts seeing a more understanding counselor (who does not prescribe medicines), she decides to skip pills and eventually stop altogether without anyone's knowledge. She feels fine when she skips doses and questions whether she even is Bipolar.
I was really conflicted on this whole section, because when actual teens read this book I want it to be clear, in no uncertain terms, that messing with your medications on your own like that isn't okay. That IS stated, but Journey also doesn't experience any negative consequences for stopping her medication, except getting slap on the wrist from her family/doctor. It felt like a best-case scenario for something really concerning, and it never felt like Journey understood her actions could've been dangerous. I wanted her to immediately see a better psychiatrist (which she does at the very end of the book) and really explore her mental health with a real professional. While I don't think books need to be like "after-school specials" or can't depict questionable behaviors without major consequences…the whole storyline just left me feeling worried.
Relationship Status: It's Complicated
I'll be rooting for you to stay in a healthy place, Book. To protect my own mental state, I'm not sure I'm the right person to completely, unequivocally support you on that journey, but know there is always help out there wherever you need it.
Literary Matchmaking Girl on the Line
While it isn't a book, the show Crazy Ex-Girlfriend was an unflinchingly honest portrayal of Rebecca's mental health ride featuring a messy-but-nuanced character (and music!). I feel like if you liked Journey's wry humor, then you'd likely appreciate Rebecca.
I Was Here
Cody loses her best friend to suicide in Gayle Forman's I Was Here, which explores the grief those left behind deal with. Girl on the Line
We didn't review this book here, but if you want a lighter but still thoughtful read on mental illness, I very much enjoyed Sophie Kinsella's foray into YA with Finding Audrey.
FTC Full Disclosure: I received my free review copy from HarperTeen. I received neither money nor peanut butter cups in exchange for this review. Girl on the Line is available now.