About the Book
Title:
If I Stay (If I Stay #1)
BFF Charm: Yay!
Talky Talk: Straight Up
Bonus Factors: Music, Kickass Gram (And Gramps)
Relationship Status: Freshman Year Long-Distance Boyfriend
The Deal:
Mia, a cellist with a shot at Julliard (and the daughter of a punk rock drummer with Pac-NW-wide fame), gets in a car wreck that kills her parents instantly and critically injures her and her little brother (that's all on the jacket flap, and happens in the first 25 pages or so). Now she's not really a ghost, since she's not dead, but she's totally having an out-of-body experience — and it's up to her to decide if she wants to live or die. so she can see and hear her friends and family coming to visit her in ICU, including her hot punk-rocker boyfriend, and she remembers stuff from her life, but she can't talk to them. Y'all, this book is totally Jodi Picoult for teens (only not obnoxiously manipulative, so O liked it instead of wanting to throw it in a lake about halfway through) so be warned. It's not the kind of book to read in public places, like public transit or at your in-laws' house. Especially not your in-laws' house (trust me here).
BFF Charm: Yay!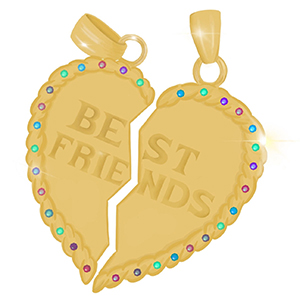 Mia's parents are way cooler than she is — punk rock drummer dad gone straight (he's now an English teacher and wears bowties and mad men-esque clothes — too bad Jon Hamm won't really work for the part) and rock-bitch-chick mom who's not really changed, other than becoming responsible and not partying all night. Her little brother is just like her parents. Mia's the odd duck out — studious, but not a genius, and musical but definitely not the way her parents are. She's a genius on the cello, though. ANYWAY. I really liked Mia, and identified with her less-than-coolness and classical music obsession (except I was never good enough — or into it enough — on the piano to go to Julliard … or even music kid camp). But she's cool and funny and tough, and I was definitely there in the ICU begging her to choose to stay.
Swoonworthy Scale: 4
Adam's Mia's hot punk boyfriend, and he's hot and punk and effortlessly cool (although, really? Shooting Star? THAT'S their band name??). He's sweet, and way more into Mia's classical scene than she is into going to his shows. They have some hot moments (albeit juuuuust this side of MAJOR cheese … you'll know it when you read it), but their chemistry's not really the focus of the book. What does get me is how hard their future is about to be, when Mia heads off to Julliard and Adam's band takes off in Portland and Seattle. You can really feel how painful it is for them to face, but it's cool that Mia's not considering ditching her own future to get married at 18 and have a half-vampire baby* … um, I mean, tag along after a guy.
*(also, y'all, this book is being compared to Twilight, but DON'T LET THAT STOP YOU. It's TOTALLY only because Catherine Hardwick is supposed to direct the movie, and latest news is she's probably leaving the project for Leo Dicaprio anyway. It's also not really anything like The Lovely Bones, so again, forget all the silly comparisons out there and just read the book for itself.)
Talky Talk: Straight Up
Forman's style reminds me of Sara Zarr or Sarah Dessen — uncomplicated and straightforward. No weird poetry or silly song lyrics. The flashbacks fit in evenly with the hospital scenes, and the tension surrounding Mia's decision is tight.
Bonus Factor: Music
Mia knows her way around classical music, and punk, indie and rock legends are covered by her parents, Adam and her best friend Kim (who I kept picturing as Keiko Agena's character Lane on Gilmore Girls — fast-talking, obsessed with music, restrictively religious mother, snarky wit — even though Lane's Korean and Kim's Jewish).
Bonus Factor: Kickass Gram (And Gramps)
Mia's grandparents are awesome. They love her dad the punk rocker (and later the English teacher), they give good advice, they are totally there for Mia — especially when they're willing to make hard decisions and tell hard truths for Mia, and not themselves (you'll know when you get there because you'll have to get a new box of tissues).
Relationship Status: Freshman Year Long-Distance Boyfriend
When I was with this book, I knew it wasn't going to last — it's a very short 208 pages, and every page went by faster and faster. I loved it, though, and as I got closer to the end I cried like a baby. But as time's gone by, the pain has gotten easier. I've met new books and I'm making new connections. I have fond memories of the book, and I know when I see it over summer break, it'll be just like old times, but I'm not sure we're meant to last forever.
FTC Full Disclosure: I received my free review copy from the publisher. I received neither money nor cocktails for writing this review (dammit!). If I Stay is available now.