Cover Story: Bran Castle
Drinking Buddy: I Do Not Drink…Ah, Hell With It
MPAA Rating: R (graphic violence)
Talky Talk: And Then There Were None
Bonus Factors: Dracula, Shocking Twist
Bromance Status: I'll Pass on the Sequel
Cover Story: Bran Castle
That certainly looks like a place Dracula might have lived. At least in a movie. I'm in. I like it. My only complaint is that I was expecting a supernatural horror, not a realistic one.
The Deal:
Alex Rush would like nothing better than to be a filmmaker. To make some modern day horror movies. To tell the Dracula tale from Lucy Harker's point of view. But poor girls like her don't get into the film school at the University of Southern California. Even though her rich boyfriend Jax did (using a re-edited version of Alex's film!). And her best friend Reagan and all of her other friends have been accepted into great schools. So what's left for her? Community college and a student film no one will watch? Will she be like her dancer sister and be forced to abandon her dreams?
But wait, enter the mysterious stranger. Catrinel Bloom, an ex-starlet going through a contentious divorce from her producer husband, decides talent like Alex's shouldn't go to waste. She decides to fund Alex, Jax, Reagan, and four other friends to fly to Romania and film Alex's project in an old castle, supposedly once owned by old Vlad himself! She'll pay all expenses, and even loan her husband's equipment! A project like this will virtually guarantee Alex's success in the field. Isn't that wonderful! Absolutely nothing suspicious going on.
Except…Catrinel abandons the seven kids as soon as they land. The castle is in the middle of renovations, and is kind of falling down. And their chaperone, Raul Stoica, shares a last name with a notorious mobster and drug runner, Yuri Stoica, who used to live in the area before vanishing.
And then things get dark. People begin to vanish. Someone is in the castle. Someone who is not supposed to be there. And the kids begin to wonder if some of them may not live through the night.
Drinking Buddy: I Do Not Drink…Ah, Hell With It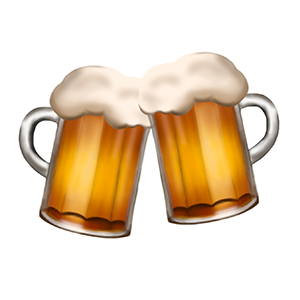 Alex was like most generic YA heroines, with all the good adjectives: trustworthy, loyal, helpful, friendly, courteous, kind, obedient, cheerful, thrifty, brave, clean, and reverent (okay, that's the Boy Scout pledge, which I apparently still remember after 35 years). But…no real personality. She just kind of lets the others decide what was going to happen. Or does she?
MPAA Rating: R (graphic violence)
This is a horror books, and I'm not going to sugarcoat this, Alex does end up fishing someone's head out of a swimming pool. Very creepy, if not excessively gory, stuff.
What thrilled me was the triangle of Alex, Jax, and Reagan. Jax is certainly…handsome. Rich. Fun. But…do they have a future together? Especially when they may not be going to college at the same school. And Alex keeps referring to Reagan as her best friend. They guy who's always there for her. And the reader can absolutely see how he would love to take Jax's place.
When things start to get hairy, who will survive? Who will protect Alex? And if it came down to it, who would she protect?
Talky Talk: And Then There Were None
So just like in the great Agatha Christie mystery And Then There Were None, out heroes are trapped in a strange and hostile isolated place, with no communication to the outside world (cell reception is spotty) with a mysterious force that does not wish them well. Who is behind this? Did Yuri come back from exile? Are the kids just a pawn in some sick game Cantrinel is playing with her ex? Is Jax not the nice guy he seems? Is Reagan about to eliminate the competition?
Also, I was one 'I think it's time we call our parents' away from adding this to the DNF pile. Nothing scary happened until page 100, so it was a slow start.
Bonus Factor: Dracula
We all know that the legend of Dracula was based on Vlad the Impaler, a real life 15th century Romanian nobleman noted for his cruelty. And now the kids are filming in one of his old castles. Yes, half of it has fallen into ruin, and the renovated part has lost its old world charm. But it still really carries the vibes of old Vlad. Perfect place to film a horror movie. Unless, of course, things start to get real…
Also Raul insists that Bram Stoker visited the castle while writing Dracula, but a little research shows that's a lie. What's going on here?
Bonus Factor: Shocking Twist
That's the thing about this bonus factor. I can't really tell you anything without ruining the ending. But I didn't see it coming.
Bromance Status: I'll Pass on the Sequel
I liked it, but it kind of dragged at the beginning, and the characters were kind of flat. I'll read more by this author, but I'll pass on Go Hunt Me II: Lucy's Revenge.
Literary Matchmaking
Scream All Night
Derek Milman's Scream All Night deals with another horror movie being filmed in an old castle.
FTC full disclosure: I received a free copy of this book from the publisher, but no money or nights in a haunted castle.