Cover Story: After School Special
BFF Charm: Big Sister
Talky Talk: Heartbreak and Hope
Bonus Factors: Therapy, Kickass Gram, Diversity
Anti-Bonus Factors: Violent Death, Awful Parents
Relationship Status: Here For You
Cover Story: After School Special
This cover doesn't give much away about the story within, but it certainly implies that there's a story to tell. The pending text message, the cracked glass, the title itself—this book isn't going to be easy.
The Deal:
One fateful summer afternoon, Carver Briggs sent a text that led to his three best friends—Mars, Eli, and Blake—dying in a horrific car accident. He can't help but blame himself, and some of his high school classmates, neighbors, and even his friends' parents feel the same. But Blake's grandmother doesn't see it that way and asks Carver to spend a "goodbye day" with her, doing the things she loved to do most with her grandson. The other families eventually follow suit.
Although the days are cathartic, Carver continues to struggle to come to terms with what it means to keep living after those who meant the world to him are gone.
BFF Charm: Big Sister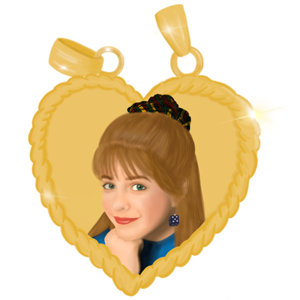 Carver has a pretty awesome older sister, Georgia, who is more than willing to go to bat for her brother at the drop of a hat. He doesn't exactly need another one, but I think Georgia and I would make an excellent team—she could be the loud, take-charge one, and I'd be the quieter, shoulder to cry on.
Swoonworthy Scale: 5
Carver finds solace in the presence of Eli's girlfriend, Jesmyn, and the two help each other through their tears. There might be something more than just friendship between the two, but the timing couldn't be worse.
Talky Talk: Heartbreak and Hope
If you've read The Serpent King, you know that Jeff Zentner has a way of breaking your heart but leaving you hopeful in the end. Goodbye Days follows a similar pattern; my heart hurt for Carver throughout the story, but there was a light at the end of the tunnel.
My favorite aspect of Zentner's writing shines in this book as well: his characters. They're all such real, well-rounded, unique people whom I'd (mostly) love to know. I also adore his use of colorful descriptions and how his settings—in this case, Knoxville—also feel like characters. Zentner's worlds are rich, and make me want to take road trips to Tennessee.
Bonus Factor: Therapy
Carver starts attending therapy after the grief of losing his best friends and the stress of the Accident gets to be too much. Although he prescribes drugs to help Carver, Dr. Mendez also makes him talk things out. It's important to show younger readers that asking for/getting help in situations like these is not only OK, but also can do a whole lot of good.
Bonus Factor: Kickass Gram
Blake's grandmother Nana Betsy was her grandson's guardian and the originator of the idea of the goodbye days. She's also patient and kind with Carver, unlike other adults in this book. (See Anti-Bonus Factors below.) She's the kind of grandmotherly figure everyone wants/needs in their lives.
Bonus Factor: Diversity
Zenter includes a wide variety of characters in Goodbye Days, people of different races, sexual orientations, and familial situations. It's a good, real life mix, and I assume it's indicative of the urban city of Knoxville.
Anti-Bonus Factor: Violent Death
The way Mars, Eli, and Blake meet their untimely—this word is heartbreakingly accurate in this case— deaths is brutal and jarring. Carver is assured that they three boys didn't suffer, but just thinking about the Accident makes me shudder a little. It was quick, sure, but for those who are left behind to have to think about it, it's terrible.
Anti-Bonus Factor: Awful Parents
No parent, fictional or otherwise, should have to go through the death of a child. Each set of parents in Goodbye Days handles the time post-Accident differently, and I can't really say which, if any, is the "best" way to grieve. However, some of them treat Carver horribly, when the kid is already doing a great job of doing so himself.
Relationship Status: Here For You
I expected you to bruise my heart, Book, and I wasn't wrong. But, thankfully, I also had hopes that you'd leave me in a better place than where we began, and, again, I wasn't wrong. Our time spent together wasn't easy, but I'm glad we went through it together. We've come out stronger in the end.
FTC Full Disclosure: I received my free review copy from Crown Books. This review was originally posted on Kirkus Reviews in exchange for monetary compensation, which did not affect or influence my opinions. Goodbye Days is available now.