Cover Story: CW
BFF Charm: Meh x3
Talky Talk: AU Batman Fanfic
Arty Art: In This Episode …
Bonus Factor: Diversity
Anti-Bonus Factor: Faked Suicide
Relationship Status: See You in the Halls
Content Warning: There are scenes of kidnapping, suggested abuse, possible stalking, and faked suicide in Gotham High that might be triggering for some readers.
Cover Story: CW
This 100% looks like fanart of an angst-ridden, beautiful people-filled Young Batman TV show. (Pitilli also illustrates Riverdale comics, so the vibe is spot on.) Additionally, I love the small nods at who these characters might eventually become.
The Deal:
Bruce Wayne's been kicked out of his fancy prep school for fighting—more like rescuing someone being bullied, but you know how well no tolerance polices work—and has to attend Gotham High. But there, he gets to reconnect with his childhood friend and literal girl next door Selina Kyle, so things aren't all that bad. Until that is, kids start getting kidnapped … and Bruce has to figure out who's behind it before he gets snatched, too.
BFF Charm: Meh x3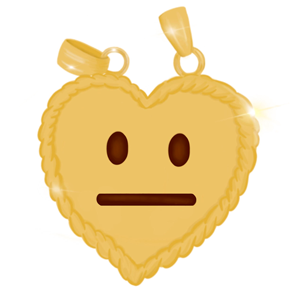 The three main characters of Gotham High are Bruce Wayne, Selina Kyle, and Jack Napier. Bruce is brooding, natch, and single-minded in his desire to solve the kidnapping mystery; if he runs over people in the process, they should have just gotten out of the way. Selina seems like a cool girl—someone who was one of Gotham's elite, but has since fallen due to familial circumstances outside of her control—but she's a super unreliable narrator. And then there's Jack, a very, uh, joker kind of guy, who's (literally) obsessed with Selina and has an "eat the rich" mentality that verges on too intense. None of them would have time for me, and I don't think I have it in me to feel bad about it.
Swoonworthy Scale: 2
At one point Selina says: "In my opinion, a triangle is a perfect shape. Why does a girl have to choose?" I think that says a lot about the swoon in this book.
Talky Talk: AU Batman Fanfic
Given her prolific catalog of YA books, de la Cruz is obviously familiar with the most prolific tropes of the category, and the amount of angst and drama she infuses into the relatively short Gotham High is impressive. (I might be harping on this, but it really read like an episode of a CW show.) Sadly, because of the tropey nature of the story, the characters felt like flat characterizations, and the plot was too neatly (and too obviously?) wrapped up.
Aside from the changes made to the characters (more on that in Bonus Factor: Diversity, below) was the fact that the story never once leaned into the fact that these characters are normally superheroes/antiheroes/villains. And although one might say that this is an origin story that leads them to become their larger than life selves, it could also just be a story about regular folk who veer farther into the grey areas than most.
Arty Art: In This Episode …
I don't have any complaints about Pitilli's art; it might be the best thing about the book. He deftly depicts the teenage angst: there's one scene in which Bruce is lying in his bed with a tank top on, muscles on full display, light from the window playing across his body, that is straight out of Riverdale. (Although, it would have been a little more true to form had he been shirtless …) The use of rich jewel tones and shadows are nice nods to the more standard Batman canon, too. (It is never sunny in Gotham City. EVER.)
Bonus Factor: Diversity
I applaud de la Cruz (or whoever OKed it) for the lack of total whiteness in Gotham High. Bruce is half Chinese, Selina is Latina, Commissioner Gordon—or, in the case of Gotham High, Principal Gordon—is a black woman, "Barbie" Gordon is black, Ivy is Korean, Alfred Pennyworth is Chinese (and also Bruce's actual uncle, and also gay). The only two characters who remain white are Jack and Harvey Dent, which is kind of funny in a very pointed way considering their eventual alter-egos. Although they're not the norm, none of these choices seem strange; in fact, it makes more sense to have a melting pot of a cast of characters in a city as large as Gotham.
Anti-Bonus Factor: Faked Suicide
So this is a big fat spoiler, but I'll try to be somewhat vague. At one point a character fakes their own suicide in order to get money. I know faking one's death is a common trope, especially when money's involved, but it struck me as a bit tone-deaf in this day and age.
Relationship Status: See You in the Halls
We don't really run in the same circles, Book, and I don't think we ever will. I appreciate the time we spent together, but there's no chemistry there. I won't complain if we're ever lab partners, but I think it's best if we just go our separate ways.
Literary Matchmaking
Under the Moon: A Catwoman Tale
For other alternate versions of teenage Bruce and Selina, check out Lauren Myracle and Isaac Goodhart's Under the Moon: A Catwoman Tale …
FTC Full Disclosure: I received a copy of this book from DC Comics, but got neither a private dance party with Tom Hiddleston nor money in exchange for this review. Gotham High is available now.