About the Book
Title:
Half Lost (The Half Bad Trilogy #3)
Cover Story: Forest Fire
BFF Charm: Yay
Swoonworthy Scale: 0 Times 10 Is Still 0
Talky Talk: Potty Mouth 2.0
Bonus Factor: War! What Is It Good For?
Anti-Bonus Factor: Ron Burgundy's Glass Case of Emotion
Relationship Status: Side-by-Side Burial Plots
Spoiler Alert: This is the final book in the Half Bad trilogy, so if you haven't read Half Bad and Half Wild and you want to, then just navigate away because I will be spoiling like moldy cheese (which is to say only slightly).
Cover Story: Forest Fire
On the whole, I think this series' covers were all fantastic. I love their outsides and I love their insides. The three designs go together even though this last one breaks from the mold a bit. You may be wondering why it went from boy face to wolf face to tree, and all I can say is… I wish I didn't know.
The Deal:
That was an ominous start to the book report, huh? Well. This book is NOT for the faint of heart.
When we last saw our boy Nathan he had just witnessed his girlfriend murder his father and then ate his dying father's heart to gain his Gifts. Since that night's battle, things have not been going well for the Alliance in their war against a Council of White Witches that has become downright tyrannical. Nathan, with his growing resume of Gifts, and with a murder tally of 52 at the start of Book 3, is the Alliance's secret weapon. He's becoming more powerful by the day, but also more hateful. Consumed by revenge, Nathan is letting his darkness obscure his light, and he will have to decide whether the cause is worth it. Can he kill Soul O'Brien and end the witches' civil war? If he can, what will it cost him in the end?
BFF Charm: Yay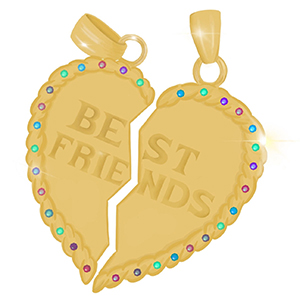 I have so little in common with this boy, but so much respect for him, even though he spends half the book filled with and spewing angry poison. It's hard to read, especially when he lashes out at Gabriel. But underneath everything, Nathan is still good. He doesn't want to be lost, he doesn't want to be all White-Witch, and he doesn't want to be all Black-Witch. He wants to be who he is, a Half Code, the best of both.
It's as if Nathan has lived four lives in the span of 17 years. He's experienced not just torture and prejudice, but loss and grief and betrayal and so much more. And yes, it has turned him into a little black tornado of hate. But not forever. Like any old soul, Nathan has transcendent views on life. As he mused in Half Wild, there's just something about nature, man:
The forest reminds me of the place where I woke up after I killed the fast Hunter. I was in shock, and the Hunter was dead, but the forest was the same as ever, as beautiful and peaceful as ever. And maybe that is all we can hope for, that the forest will go on being beautiful.
That's deep, yo.
Swoonworthy Scale: 0 Times 10 Is Still 0
Sweet fancy Moses, the swoon! I just, it's all, there's so—whew! Grab your church fans and hankies, people. This book will rev your engines and break your heart, and there'll be no in-between. If the story ended just before Part 3, I'd score it a 10 on the scale, no diggity. The slow burn to raging inferno, the super-duper hot chemistry and the true, selfless love … But you see, I kept reading. And I think that in about 14 years, the torn and bloody shreds of what used to be my heart will be fully healed. Until then, it's a big ol' GOOSE EGG.
Talky Talk: Potty Mouth 2.0
By now, Nathan's potty mouth has developed into an all-out sewage-treatment-plant mouth. I mean, I'm still pro-profanity (pro-fanity?) in general, but this book is DARK, friends. So it's an appropriate tone our hero has taken. Nathan's own bitterness is matched only by the hostility of the civil war. This war is violent, as war is, but it's also magical—and not in the sparkly-unicorn-Starbucks-drink way. No, in this witch war we have knives that desire murder, lightning bolts that strike from hands, and poisonous bullets that wander toward the heart for the kill. It's gory and it's tragic, and as fantastical as it all is, it's real. Which leads me to my next point…
Bonus Factor: War! What Is It Good For?
Absolutely nothin'? Perhaps. Is it nothing but a heart breaker—friend only to the undertaker, as it were? Likely. But of course it's complicated. And Sally Green paints a complicated picture of it here. It's clear that the mission of the Alliance is a noble one. It's clear that if they did nothing, many more people would die. But that kind of logic assumes killing one person to save two is The Right Thing To Do. What's the alternative, though? Green explores that idea, and by "explores," I mean lets us feel all the weight of the responsibility of such a decision without giving us any easy answers. So yay! But seriously, it's good stuff.
Anti-Bonus Factor: Ron Burgundy's Glass Case of Emotion
You know how to cut to the core of me, Sall. (Mind if I call you Sall?) Admittedly, I'm counting the days until The Smoke Thieves comes out next year—almost finished with my construction paper countdown chain—but in this next series, could ya take it easy? Maybe a trilogy that requires, say, three fewer boxes of Kleenex? Is that too much to ask?!
Relationship Status: Side-by-Side Burial Plots
Book, we may as well purchase our family cemetery plots right now, because even though you break my heart, I'm keeping you.
FTC Full Disclosure: I saved my pennies and bought this book all by myself. I only have a little bit of regret. I did not receive anything in exchange for this review. Half Lost is available now.
---
About the Contributor:
It's taken a decade, but Lacey Nadeau has finally decided she misses the beaches of Southern California where she grew up. (It took only about a minute for her to miss the Mexican food.) However, she's pretty committed to the fun and sun of Denver, CO, where she plays with spreadsheets by day, and drinks boozy slushies with her husband and puppy by night. The puppy just pretends.