About the Book
Title:
Have a Little Faith in Me
Cover Story: Kombucha Girl
BFF Charm: Meh
Talky Talk: Straight Up (to Heaven)
Bonus Factors: Church Camp, Sex Positivity
Relationship Status: See You Next Summer
Cover Story: Kombucha Girl
Do I like it? Do I hate it? I go back on forth on this cover. At first I liked it! Currently…I think I hate it. As a graphic designer, the white vignette around the corners offends me deeply. The little angel doll is completely unrelated to the story, and it's otherwise unremarkable. Yet, the messaging is clear. I guess this puts me firmly in camp "No. Well!"
The Deal:
CeCe's ex-boyfriend Ethan dumped her after they had sex. He's a Christian, after all, and she was temptress luring him away from the Lord. But it's all good, because CeCe has developed a plan to win him back by attending his church camp over the summer and pretending she has found the Way, the Truth and the Light. The only problem? CeCe doesn't know ANYTHING about the Bible. Luckily, her best friend Paul was raised religious, and when she confesses her plan to win Ethan back, Paul insists on accompanying her to Bible camp to keep her out of trouble. But when CeCe and Paul arrive at Camp Three SixTeen, CeCe meets Ethan's new girlfriend, and she and Paul decide to pretend to date so that Ethan won't think she came to win him back. But as the days pass, CeCe's plans continue to go awry, and she's forced to examine why she wants Ethan back, what Paul really means to her, and how she feels about the girls in her cabin.
BFF Charm: Meh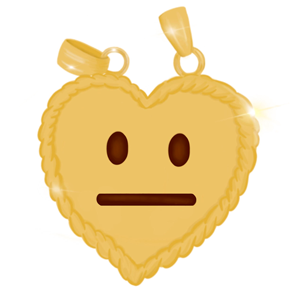 While I appreciated that CeCe was not afraid to go after what she wanted, and that she had the moxy to stand up for what she believed in, there were many times when she felt really immature, and she never seemed to learn or grow or change as a character. She did eventually become a good friend to the other girls in her cabin, even if she judged them first.
Swoonworthy Scale: 5
The romance in Have a Little Faith in Me had all the makings of my favorite sort of swoon. Best friends-to-lovers AND fake dating? Sign me up! Unfortunately, the execution of CeCe and Paul's coupling left a lot to be desired. I needed to know more about their best friendship, the foundation of their eventual relationship. The reader is told that they've been best friends for a long time, but I never really felt that. Or maybe I felt the friendship, but I didn't feel the slow spark into something more? Best friends-to-lovers is a really hard trope to write successfully because it's a constant balancing act between believably convincing the reader that these two people were purely platonic all this time but then also that they'd suddenly "see" what they hadn't all along.
Reader, I was unconvinced. Also, there was something that bugged the H E C K out of me but it's kinda spoilery so I'm just going to leave it below and you can choose or not choose read it.
Once CeCe decided she wanted to have sex with Paul, it was so strangely clinical, like she just wanted to do it because another girl in her bunk had an orgasm and she was jealous. And while clinical sex is not always a bad thing when you're writing for teenagers who need to know the ins and outs (pun!) of getting it on, this was combined with Paul's strange and jarring romance novel dirty talk. When he said, "I'd rather spend the rest of my day and night buried inside you" I had a visceral reaction and made an "AGH" noise out loud. I'm not sure what Hartl's intention was here, nor how I was supposed to feel about it.
Talky Talk: Straight Up (To Heaven)
Have a Little Faith in Me explores feminism, sexuality, and religion through a contemporary YA lens, and while these are all topics that I love to read about in YA books, I found myself a little turned off by the way Hartl confronted them here. This book was billed as Saved! meets To All The Boys I've Loved Before, and while it did have the fake dating trope that TATLIB is famous for, I feel like the comparison to Saved! is a bit of a stretch. Yes, it's about religion, but it lacked the biting humor of Saved! While the premise was strong, I didn't really feel like I connected with the writing the way I hoped to.
Bonus Factor: Church Camp
Anyone who has been to church camp can relate to CeCe's struggles: being forced to wear a dress over her bikini, youth pastors with bad hair, falling asleep in sermons. I did think that the adults in the book were a bit…mean? Maybe my experience with church camp was different from other denominations, but it definitely seemed like there were no adults that CeCe could go to when she was having problems.
Bonus Factor: Sex Positivity
CeCe and her bunkmates begin teaching the other campers about sex, since the camp counselors refuse to acknowledge that sex is a potentially good thing that all teenagers deal with in one way or another. The book also explores consent from a perspective that we don't see explored very often.
Relationship Status: See You Next Summer
Book, we are like two people who attended camp together. Maybe we even stayed in the same cabin. I respect the message you're trying to convey, but we hang in different crowds, and tbh, we probably won't keep in touch during the school year.
Literary Matchmaking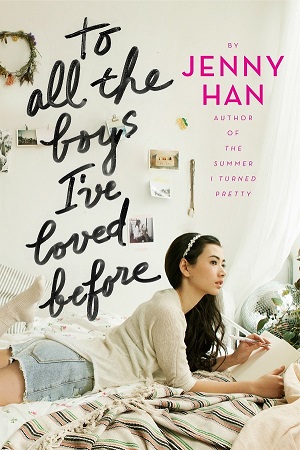 Our Own Private Universe
In Robin Talley's Our Own Private Universe, a bisexual teen meets her dream girl on a church mission trip in Mexico.
The Names They Gave Us
For a thoughtful story about a religious girl who makes the switch from church camp to a secular camp for troubled kids, check out The Names They Gave Us by Emery Lord.
FTC Full Disclosure: I did not receive money or Girl Scout cookies of any kind (not even the lame cranberry ones) for writing this review. Have A Little Faith In Me is available now.