About the Book
Title:
Highly Illogical Behavior
Cover Story: Holodecktastic
BFF Charm: Yay and Sassy Gay Friend
Talky Talk: Pushing Daisies
Bonus Factors: Star Trek: The Next Generation, Kickass Gram
Relationship Status: Make It So
Cover Story: Holodecktastic
This cover is all the things I love: colourful, memorable, and relevant to the story. The colours escaping from the central image, hyperdrive style, are an especially neat touch. Major pants to Peter Oumanski's illustration under the creative direction of Cara Petrus!
The Deal:
Meet Solomon Reed, a sixteen-year-old who hasn't left his house in three years due to debilitating anxiety. Now meet Lisa Praytor, a former schoolmate of Solomon's who wants to treat his agoraphobia for her college application essay. What Lisa didn't anticipate is that Solomon is… fun? And she and her boyfriend, Clark, enjoy hanging out with him? But those false pretences threaten to dismantle true friendships — and any progress that Sol has made.
BFF Charm: Yay and Sassy Gay Friend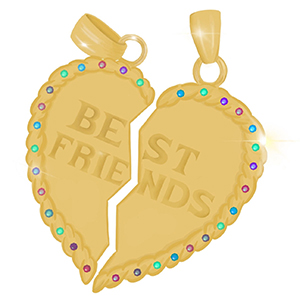 Given the state of the world sometimes, I def. see the appeal of never leaving the house anymore, too. But Sol gets overwhelmed to the point of major panic attacks, and being housebound has been helping him manage his anxiety. It's also given him plenty of time to develop a great sense of humour and become well-versed in nerd. Being friends would mean at least one of us would have to get out of our homes, but it'd so be worth the effort if I get to binge-watch Game of Thrones with Sol.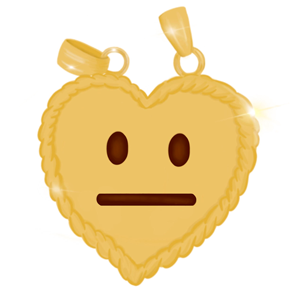 Lisa is a Type A go-getter with a plan, so I obvi felt a kinship. But OH MAN was I constantly yelling at her in my mind. Because, Lisa? That profession of your dreams is governed by a code of ethics, and HOLY FREAKING SHIZZ is it unethical to treat someone without their consent — and without proper psychiatric training — no matter how much you think you're helping. I realize your lack of boundaries is, like, the impetus for this entire story, but changing someone without letting them in on it never ends well. Girl, have you learned nothing from She's All That? (Or, rather: were you even born yet when that movie came out, LOLCRY.)
Swoonworthy Scale: 3
A teenage couple disagreeing over sex is nothing new, but tired gender stereotypes are refreshingly subverted by Lisa being the one who's horned up and Clark not ready for the deed. Hyperactive hormones aside, it's no wonder that Lisa wants to jump his bones; sensitive, handsome, geeky, and athletic, Clark Robbins is a well-rounded shining beacon of positive masculinity, LE SIGH. And I'm not the only one crushing on Clark, either.
Talky Talk: Pushing Daisies
While this book doesn't share the magical realism aspect of the dearly departed show, it's similar to Pushing Daisies in that its narration has a fairytale whimsy (and could easily be imagined in Jim Dale's voice) and OMG I LOVE EVERYONE. John Corey Whaley infuses the story with levity and expertly reins it in when shizz gets real.
Bonus Factor: Star Trek: The Next Generation
While I don't personally* share Sol and Clark's zeal for TNG, I always appreciate swimfans making connections IRL. (Shameless self-promotion!)
*I've never seen any of it, aside from facepalm memes.
Bonus Factor: Kickass Gram
Sol's parents are shoutout-worthy in their own rights, but his grandma is the family MVP. A one-time actor turned housewife turned real estate tycoon, Grandma lives fabulously and loves Sol unconditionally — minus any semblance of bullshizz.
"I'm not lonely."


"Not yet," she said. "But you're still young. It's going to get tougher and tougher the older you get. Nobody wants to come hang out with a middle-aged shut-in who lives with his parents."


"Geez, Grandma. Go easy on me, will you?"
Grandma is a G, y'all.
Relationship Status: Make It So
Sigh, I just can't get enough of hanging out with every single one of these characters. Book, your world might be small, but your heart is gargantuan. I'd follow you to infinity and beyond. (Erm. Or whatever the TNG equivalent is; I told you I'm a noob.)
FTC Full Disclosure: I received my free review copy from Dial Books. I received neither money nor gelato for writing this review (dammit!). Highly Illogical Behavior is available now.