About the Book
Title:
Hold My Hand (One Man Guy #2)
Cover Story: Hands Where I Can See Them
Drinking Buddy: My First Drink
Testosterone Level: Health Class
Talky Talk: And That is Why You Fail
Bonus Factors: The Armenian Orthodox Church, My Best Friends Boyfriend
Bromance Status: College Ex
Cover Story: Hands Where I Can See Them
Very similar to the cover of the first book, we have Alek and Ethan looking totes adorbs…Ethan? Ethan? Um, what're you doing there, dude? You're breaking my heart, man.
The Deal:
In the previous book, Alek was stuck in the closet until he met bad-ass, out and proud skater boy Ethan, who helped him come out to everyone, including Alek's conservative Armenian parents and his best friend, Becky.
Now, as Alek approaches his fifteenth birthday, they've become the longest-standing couple in school. Things couldn't be better. True, Ethan has started pressuring Alek for sex, but he's a nice guy. He'll wait until Alek is ready. They have all the time in the world.
Until Ethan cheats on Alek. Not just cheats, but sleeps with another guy. His hot, Australian ex. On Alek's birthday.
Alek is devastated by this, and refuses to even talk to Ethan. But Ethan really regrets this mistake, and makes it his mission to win Alek back, no matter how long it takes or how much he has to grovel. Alek is torn between wanting to go back to the way things were, and fearing that he'd only be setting himself up for heartache again. And a guy like Ethan…he's not going to be available forever. So how much can someone forgive?
Drinking Buddy: My First Drink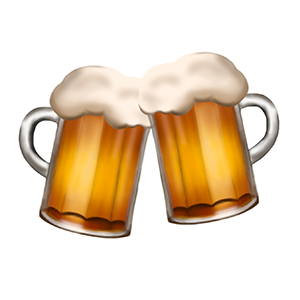 Alek is very innocent. His parents greatly restrict his activities. Sex, especially gay sex, is a mystery to him. On the other hand, when a kid at his church is being bullied, Alek stands up for him. Alek's wide-eyed naivety is cute, until Ethan, who's older and used to date a college student, hurts him. I couldn't help feeling protective. Fortunately, Alek has his buddy Becky to talk him through this…or does he?
Testosterone Level: Health Class
Alek is so inexperienced that Ethan is forced to explain how two men make love by using an Armenian cooking analogy: Now a man will slide his 'kebab' into his partner's 'pita,' but they'll need to rub in a lot of 'hummus' first…Alek is an eager student until Ethan yanks the rug out from under him. It's so frustrating that Alek is ready to give up dating bad boys. Maybe find himself someone less worldly. Like that Arno boy from church, who recently came out to Alek. You know. For instance.
Talky Talk: And That is Why You Fail
I enjoyed the first book, and wanted to like the sequel. Unfortunately, the voices here were inauthentic. Alek, under the guise of explaining something to Ethan or Becky or his brother, talks to the reader a lot. He's not explaining gay struggles or Armenian culture to other characters; he's explaining it to me, and it shows. And you can only say 'heteronormative' so many times before it gets old.
I always warn YA writers there are three things never to include in a novel: technology, celebrities, and slang, as these things change rapidly and will date your book. This book for instance. If it weren't for all the Trump jokes, I'd think it was written in 2000, due to phrases like 'whack,' 'dope,' and 'the bomb.'
Alek's mother was a zany Armenian woman who is worried about about keeping her family safe from everything from food additives to car accidents. However, she doesn't read like a quirky immigrant woman. She was one step away from lining her hat with tinfoil and ranting about government mind control lasers. And she sure gives restaurant employees a hard time. The three-page transcript of her ordering Chinese food shows us that. But this isn't picky eating. This is 'Our waitress is now crying in the break room while the kitchen staff all spits in our food' meanness. She was a very unlikable character, even if she does accept her gay son.
Finally, a major plot point of the last book was that Alek's perfect older brother Nik started dating a perfect Armenian girl. Except she wasn't really Armenian. She was half-Turkish. This is a big deal to Nik and Alek's parents, due to the genocide the Ottomans carried out against the Armenian people about a hundred years ago. Nik is forced into a 'don't make me choose' confrontation with his parents, which I thought was some powerful writing.
In this book they make a vague allusion to Nik and his girlfriend breaking up, and she's not mentioned again. I was disappointed.
Bonus Factor: The Armenian Orthodox Church
Did you know that Armenia was the first nation to convert to Christianity? It started when the king began to change into a boar…well, Alek will tell you all about it. Alek views religion like a lot of teenagers: he's faithful, he goes to church, but it's not exactly the highlight of his week.
And then someone writes the Armenian word for 'fag' on classmate Arno's book. When Alek goes to the Reverend Father for help, he gets nothing but a 'love the sinner buy hate the sin' speech. Alek begins to wonder if it's not time for the church to enter the modern era, and if he should lead that movement.
Bonus Factor: My Best Friend's Boyfriend
Before Alek came out, Becky had kind of hoped they'd end up together. Once she realized the state of things, she started dating Dustin, her former skateboarding rival. Alek isn't totally okay with this. Dustin is such a meathead who doesn't deserve someone as smart and talented and wonderful as Becky. Plus Becky's ignoring him now. When Alek and Ethan have a spat, she refuses to cancel her New Year's Eve plans with her boyfriend so that he can cry on her shoulder! What kind of friend is she?
Becky (and Dustin) have to gently explain that Becky's not always going to be there for him, every second of every day. And if Alek needs support like that, he'd better make up his mind about Ethan.
Bromance Status: College Ex
It was intense in the beginning, but the flame has died. I'll enjoy the memories.
Literary Matchmaking
Our Own Private Universe
In Robin Talley's Our Own Private Universe, two girls try to find acceptance in a church that won't recognize their love.
Inclination
Inclination, by Mia Kerick, deals with gay relationships, the church, and sex.
FTC Full Disclosure: I received a free copy of this book from the publisher, but neither money nor authentic Armenian food for writing this review.