Cover Story: "Dead River, It's Said, Never Gives Up Her Dead"
Drinking Buddy: Here's Mud in Your Eye (and your mouth, nose, and ears)
Testosterone Level: Icy Dead People
Swoonworthy Scale: Gimme a Big Wet One
Talky Talk: Choppy Waters
Bonus Factors: Back to Nature, "The Phone Calls Were Coming From Upstairs!"
Bromance Status: Wet Blanket
Cover Story: "Dead River, It's Said, Never Gives Up Her Dead"
With Apologies to Gordon Lightfoot
This is what the cover of a horror story should look like: the abandoned house, the denuded tree, the ghostly hands reaching up from the water. A nice change from the eyeless bikini babes I'd have expected.
WHAT AM I SAYING?
The Deal:
Kiandra's boyfriend, Justin, is about the nicest guy in the world. So nice, that she agrees to go on a rafting trip with him, rather than attending that silly old junior prom. And she's totally okay with bringing her cousin Angela along. She and Justin get along great. They have so much in common. Sooo much in common.
Maybe Kia's just a little weirded out by being on the water. Her father has refused to allow Kia near any body of water since her mother walked into the Delaware one year and never returned. But that's all in the past.
Maybe all the stress is getting to her. She keeps hearing voices near the river. And seeing people. People who shouldn't be there…not anymore.
Drinking Buddy: Here's Mud in Your Eye (and your mouth, nose, and ears)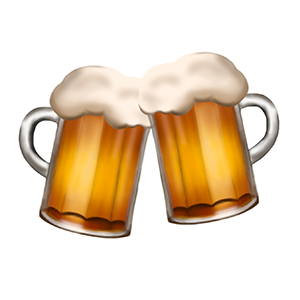 Kia would make the ultimate girlfriend: she's totally okay with missing what she wants to do (prom) to accommodate her boyfriend. So of course, everybody ends up miserable. But what's a YA book without a little growth, a little self discovery, and a little battling the ghost of a drowned guy who's trying to drag you under the waves?
Quite frankly, I would have liked Kia a lot more if she had been more of a bitch, insisted that Justin postpone the trip, and was a little more proactive in the Angela/Justin situation.
I also have little tolerance for people who complain about roughing it when they're spending the night in a bed, watching DVDs (they're all staying at a cabin).
Testosterone Level: Icy Dead People
Of course, Kia's ruminations over which dress she might have worn to the dance are quickly forgotten when the unquiet spirits of the drowned start showing up and wanting to talk…sometimes forever. And quite frankly, when a ghost tells you to get the hell out of the area, you listen.
But she can't. Because her mother died in a river. And she's here…waiting for her daughter.
Basically, if you've ever heard a scary story around the campfire and wished you were the victim, then this book is for you.
Swoonworthy Scale: Gimme a Big Wet One
I had to steal this category from the females for Dead River, because there is some serious smolder going on here. When things go south with Justin, she meets Trey. Trey's a local country boy, all shirtless and tanned, muscular and outdoorsy. He gently mocks Kia's citified ways, though he's no hoosier himself: he grew up in New York and has dreams of going to college. While Kia refuses to cheat on her boyfriend, she finds herself drawn to this mysterious, cute boy with the tragic past, and wondering if her heart might betray her.
Of course, Trey was brutally murdered in 1935. That's another complication.
Talky Talk: Choppy Waters
While a good horror story leaves a lot to the imagination, this story leaves a LOT to the imagination. For instance, Kia talks about Lannie, her imaginary friend from childhood. Only she wasn't imaginary, she was a real girl that only Kia could see, who would go to the woods with Kia and hang out…by her neck. Strangely, Kia never really views this as a strange or disturbing event.
And then there's her mother. The ghosts all regard her mom as something powerful, someone to be obeyed, but even when we learn her mom's secrets we're never really told why she should be like this. If you're going to build a universe, build the whole thing, please.
Bonus Factor: Back to Nature
While the kids aren't exactly roughing it, I do appreciate a good trip on the river. Of course, I always follow my grandfather's wisdom: If you can look in any direction and see a light, then you're not really camping.
Bonus Factor: "The Phone Calls Were Coming From Upstairs!"
You remember the stories: The Golden Arm. The Bloody Fingers. Skinless Pete. Resurrection Mary. La Llorona. Enough to give you nightmares.
Well, Kia's friends spin the old campfire yarns about murders and tragedies that happened 'on this very night.'
Only they really did happen. And the victims are still hanging around.
Bromance Status: Wet Blanket
I hate to be a wet blanket, but after what I went through with this book, I don't know that I want to go camping with you again. But, um, stay safe, okay? Sorry…I mean rest in peace.
FTC Full Disclosure: Delacorte Press sent me this book for free. I keep checking my Swiss Bank account for the bribe I requested, but no dice.