About the Book
Title:
Hot Pterodactyl Boyfriend
Cover Story: Paris Hilton Meets Billy Squier
BFF Charm: Sassy Gay Friend
Talky Talk: That Is So Fetch
Bonus Factor: Mysterious Loner Pterodactyl
Relationship Status: I Wish I Knew How to Quit You
Cover Story: Paris Hilton Meets Billy Squier
Am I really making a reference to a stale socialite catchphrase? YES. YES, I AM. Because, truly — that's hot. Plus, the tagline reminds me of an '80s earworm, so this cover is appealing to all of my vices.
The Deal:
As student body chair, Shiels Krane prides herself in being on top of the goings-on at Vista View High. And with the arrival of interspecies transfer student Pyke, there is A LOT going on — as to be expected when a teenage pterodactyl starts attending a human school. Everybody's enamored with Pyke, and Shiels is no exception. Despite Shiels and Pyke both dating other people (and the fact that Pyke is not people at all), there's an inexplicable attraction between the two of them — which could cost Shiels everything that she's worked for.
BFF Charm: Sassy Gay Friend
An ambitious control freak reminiscent of Tracy Flick, Shiels can be rather single-minded and INTENSE when it comes to getting what she wants. That determination def. carries over to her newfound obsession with Pyke, which has Shiels in desperate need of a get-a-grip friend. Look at your life! Look at your choices! (And while you're at it, look at how you're always trashing Pyke's girlfriend for being flat-chested. I know your pettiness mostly stems from jealousy of the relationship, but body-shaming is seriously uncool!)
Swoonworthy Scale: 2
Pyke actually spends the majority of the time as someone else's hot pterodactyl boyfriend, while Shiels starts off in nerdy coupledom with Sheldon. There isn't much substance behind Pyke and Shiels' insta-lust, but obvs, the most intriguing aspect of this potential pairing is, um, physiological compatibility. (For kissing! And other activities*.)
*That link is technically SFW, but I may also technically be a poor judge of what's workplace safe.
Talky Talk: That Is So Fetch
I understand how a subculture like a school could develop its own lingo, but stop trying to make your slang happen, Vista View! IT'S NOT GOING TO HAPPEN. (If you took a drink for every mention of 'wrangle dancing' and a shot for 'face-raking', you'd probably be v. v. drunk.)
Now, as you might suspect from its plot, this is a book written with tongue firmly planted in cheek. The story plays around with a few tropes, but sometimes a little too straight, blurring the distinction between poking fun at YA clichés and mocking them. With a tighter story that would have sooner let the reader know it's in on the joke, this concept could have had the potential for some Heathers-esque subversion (i.e., THE BEST KIND). Alas, pterodactyls might know how to fly, but they certainly can't fuck with the eagles.
Bonus Factor: Mysterious Loner Pterodactyl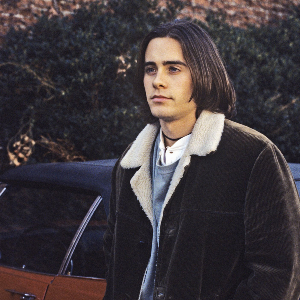 Pyke might be barely comprehensible — seriously, I couldn't decipher most of his phonetically-written dialogue — but he has everybody that he meets enthralled. I mean, when you think about it, a hot sentient pterodactyl isn't that much more ridiculous than any number of hot fantastical creatures — with a big difference being the latter's typically human-shaped outer casings, of course.
Relationship Status: I Wish I Knew How to Quit You
We all have one: that certain type we know better to resist, yet we can't help it anyway. A catchy title, an awesome cover, and an absurd plot are all tempting enough for me on their own, so of course a trifecta would be absolute Kryptonite. I've been led astray by those qualities before, so my expectations were pretty tempered. I ultimately appreciate what this book is going for, but its execution isn't exactly my style. Our fling isn't destined for forever, but I couldn't not accept the date when a Hot Pterodactyl Boyfriend landed on my doorstep.
FTC Full Disclosure: I received my free review copy from Simon & Schuster. This review was originally posted on Kirkus Reviews in exchange for monetary compensation, which did not affect or influence my opinions. Hot Pterodactyl Boyfriend is available now.