About the Book
Title:
House of Earth and Blood (Crescent City #1)
Cover Story: This Is Not the Droid (Book) You're Looking For
BFF Charm: Yay, With Benefits
Talky Talk: Out of This World Juicy
Bonus Factors: Worldbuilding, Supporting Characters, Mystery, Grand Finale
Relationship Status: Over the Moon
Cover Story: This Is Not the Droid (Book) You're Looking For
Don't get me wrong, this cover is rad as hell, but it is not, as the artwork might suggest, about a robot or some kind of synthetic or alien being. It's actually about a half human, half Fae woman, and now that I'm typing this, I'm realizing that this cover totally played me—if I had seen an image of a female with pointy ears, it would've been a HARD PASS. JK, I might be a Fred Savage about faerie books but I will make an exception for Sarah J. Maas because Rhys. Obviously.
The Deal
Normally in our reviews, we try to avoid spoilers at all costs. But what I'm about to tell you is vital to the entire premise of the story, not to mention it's included in the official description of the book (and it happens near the beginning), SO, if you want to go into this book totally blind (which is what I did), then you should stop here.
Again, this happens near the beginning of the story, so I promise this is the only thing I will spoil for you!
Bryce Quinlan, a half human, half Fae, and Danika Fendyr, a werewolf, have been besties since they met in college. Now they're in their early 20s, and while they still rage as hard as ever, the responsibilities of adulthood are starting to crash the party, particularly for Danika, who will one day take over leadership of the wolves in Crescent City. She's one tough cookie, to put it mildly, which it's why it's so shocking—and absolutely gut-wrenching—when she and her pack are slaughtered in the middle of the night by a demon of unknown origin.
Two years later, Bryce remains in a haze of grief, going through the motions at her job in a magical antiquities gallery and spending quiet nights at home with Syrnix, her pet chimera (yes, he is ADORABLE). But her dreary routine implodes when fallen angel Hunt Athalar, a.k.a. the Umbra Mortis, the Shadow of Death, shows up at the gallery with some devastating news: the man deemed responsible for Danika's death, the one behind bars? Yeah, he didn't do it. And the city's ruler, the Archangel Micah, whom Hunt is enslaved to, thinks Bryce might be the key to unraveling the mystery and discovering the truth behind who killed Danika, and why.
Though Hunt and Bryce are the unlikeliest of buddy cops, their commitment to solving the murder overrides even their personal disdain for each other. Hunt has Micah's word that if they crack it, he'll be tantalizingly close to earning his freedom, and for Bryce, it's all about justice for her beloved friend. But as their investigation leads them into the darkest of corners and the twistiest of turns, the pair find themselves in the middle of something much, much bigger—and much, much worse—than they ever imagined.
BFF Charm: Yay!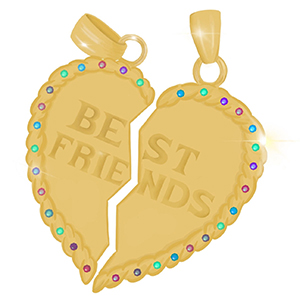 Bryce is, in one word, dynamite. Even the weight of her grief can't suppress her bold (yet cheeky) sense of humor and her insane amount of swagger. Like, girl is smokin' hot, and she owns it. I had a blast getting familiar with her take-no-shit attitude, but it's when she revealed her more vulnerable side that I knew we HAD to be besties. Under the fierce facade, there's a young woman who's lonely and lost, and who's afraid to love, because she does it with her whole heart. Bryce is fractured, but she's still a fighter, and I rooted for her HARD. Almost as hard as I wanted to hug her, especially when she said things like this:
"There's nothing wrong with being a party girl. I don't get why the world thinks there is."
Damn straight, Bryce. Let's do shots!
BFF Charm: With Benefits
Sarah J. Maas has already proven that she knows how to write a smoldering dude hiding a secret pain behind piercing eyes and stone-cut cheekbones, and she once again DELIVERS with Hunt, who has experienced tragedy ten times over. I won't spill all the deets, but just know that he is a) a slave forced to do Micah's killing, thereby becoming feared as the Umbra Mortis; b) gifted with the power of lightening, sweet; c) a total loner with a heart of gold; d) rippling with a zillion muscles.
Hunt Athalar, CALL ME MAYBE.
Swoonworthy Scale: 8
Bryce and Hunt's initial relationship simmers with tension, since she thinks he's (in her words) an "Alphahole," while he assumes she's a shallow, self-absorbed scenester. Of course, they're both wrong, and as they're forced to spend more and more time together, their walls begin to break down. The emotional connection between the two deepens at a deliciously slow and authentic pace, while the physical connection, well, simply allow me to call your attention to the fact that this is an adult novel, not YA. Which means… there are sexy times, and they. are. sexy.
Talky Talk: Out of This World Juicy
For me, Sarah J. Maas is to YA fantasy as Sarah Dessen is to YA contemporary. That is to say, her writing is my absolute jam. She manages to weave a vibrantly imaginative world (more on that below) while never allowing the details to trip up the momentum of the story. Yes, this is a long book, but you'll be too busy flying through the pages to notice, thanks to the lively pacing, sizzling romance, bananas action, and intriguing mystery. Like the Umbra Mortis, Maas knows how to pack a punch, and her novel will leave all of your senses reeling.
Bonus Factor: Worldbuilding
There are soooo many aspects of Crescent City (and its greater universe) that I delighted in discovering, and I certainly want to afford you the same pleasure, but here's the gist of why it's so rad:
It's a high fantasy setting, but with modern technology. So while there are ancient Gates and magical artifacts and gods living on a mystical island, there are also cell phones and security cameras. It never feels forced or gimmicky—it just works.
This world has everything: Vampires! Angels! Werewolves! Faeries! Shifters! Demons! Even humans! And the cultural/societal structure is fascinating while tainted by biases and hatred that hit a little too close to home.
If you need to send a message to a hard-to-reach place (like, the underwater world of the merpeople), you pay a messenger that is literally an otter, wearing a reflective yellow vest. WHAT.
Syrnix the Chimera. Period.
Bonus Factor: Supporting Characters
Speaking of my favorite fuzzball, there are so many awesome characters in this story! I won't list them all, but my faves include Lehabah, a saucy fire sprite who guards the gallery books and lounges on a dollhouse fainting couch; Jesiba Roga, Bryce's boss, a 400-year-old (yet gorgeously young-looking) enchantress constantly threatening to turn anyone who pisses her off into an animal; and Ruhn Danaan, the powerful son of the fae Autumn King and secretly Bryce's half-brother. The ensemble cast adds yet another rich layer to an already delectable universe.
Bonus Factor: Mystery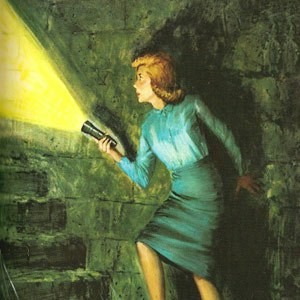 This book isn't billed as a mystery, but hot damn if it couldn't hold its own on the Mystery shelf. No spoilers, obvs, but I thoroughly enjoyed tagging along with Bryce and Hunt as they pieced together clues, and try as I might, I did not figure out the truth until it was spectacularly revealed.
Bonus Factor: Grand Finale
Okay, yes, this is the first installment of a two part series, so yes, the end isn't technically a "finale," but HOLY MOLY y'all, does this book go out with a BANG. We're talking nail-biting, heart-pounding, unrelenting ACTION racing like a freight train through the last, oh, I dunno, sixty pages?! It's a true showstopper of an ending, like, PT Barnum wishes.
Relationship Status: Over the Moon
Book, I don't care about the bloodthirsty vampires or the monstrous demons, I'm ready to pack my bags and head to Crescent City so we can be together 24/7. You excite me; you thrill me; you mothercussing WOW me; and I'm dying to continue our adventure together on February 15th, 2022.
Literary Matchmaking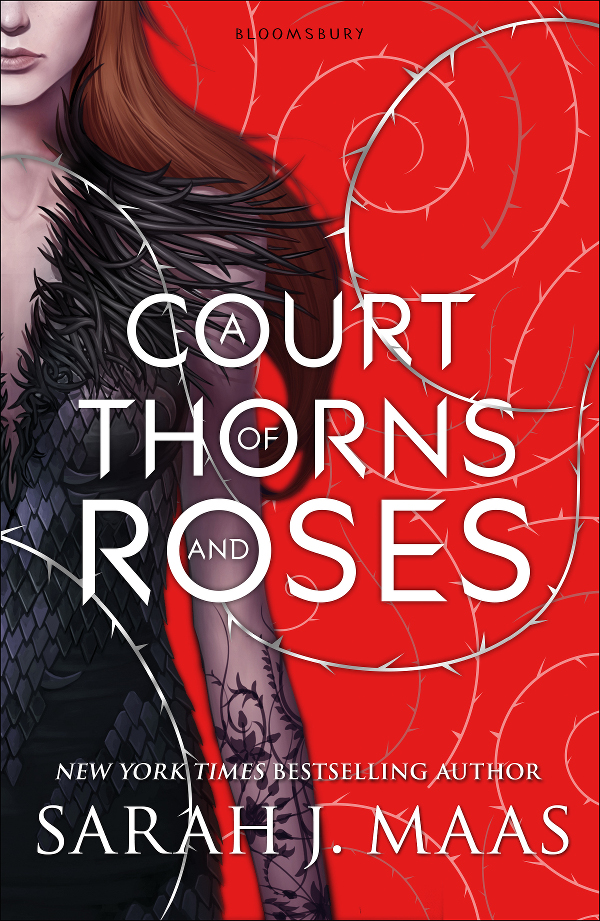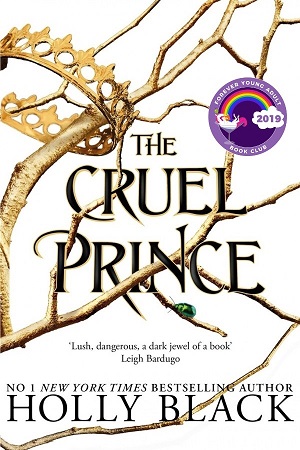 The Shadows Between Us
If you need another dose of badasses, intrigue, and sexy times, check out Tricia Levenseller's The Shadows Between Us.
FTC Full Disclosure: I bought this book with my own damn money. I received neither cocktails nor compensation in exchange for this review.