About the Book
Title:
House of Salt and Sorrows
Cover Story: Beachy
BFF Charm: Yay
Talky Talk: Gothic+
Bonus Factors: Retelling, Sisters
Anti-Bonus Factor: Dudes
Relationship Status: Could Be Something
Cover Story: Beachy
As someone who grew up in the Pacific Northwest, this feels very much like the beaches I knew: kinda gloomy, definitely rocky, with tide pools galore. I actually much prefer this kind of beach to sunny, resort-style beaches. It's also much more fitting for this book, with its darker tone. (I'm not sure how the tentacles are coming out of the rock, however, but I'll let that slide.)
The Deal:
As the fifth of 12 sisters, Annaleigh Thaumas never expected to be the next in line for her father's duchy. But then her four older sisters died, leaving only seven of the sisters to deal with the ever-increasing rumors that her family is cursed. Annaleigh tries to ignore the whispers, but when she starts to have disturbing visions, she starts to think that there's more to their "curse" than meets the eye.
BFF Charm: Yay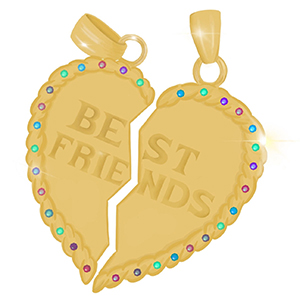 Annaleigh has a lot of built-in friends, thanks to her sisters, but that doesn't mean that she's never not lonely. And she feels especially alone when she starts to unravel the possible mystery behind her sisters' deaths—and no one believes her that something's strange. I believe you, Annaleigh! Let's solve this thing together. And then we can go hang out, without your jerk family.
Swoonworthy Scale: 6
Annaleigh literally stumbles into a very attractive man while wandering around the docks, investigating. And then there's her childhood friend, Fisher. What's a girl to do when there's more than one good option?
Talky Talk: Gothic+
There's quite a bit to unpack with House of Salt and Sorrows. It's a retelling at its core, but also features a murder mystery, gothic themes, and a mythology unique to Craig's world. I was a little concerned about halfway through the book that it wasn't all going to come together well in the end, but it does blend nicely once some of the murkier plot points come to light. (I would have liked more from the mythology, however; I'm such a fan of unique mythologies!)
Craig's characters are solid, and the relationships between the sisters feel honest and real, when they're at their best—or at their worst. (I have no blood sisters, but from all the sisterly pop culture I've experienced, I feel like I can say this and not be totally off base.) Although this book is a standalone, I wouldn't be mad if I had to dive back into the world at some point in the future.
Bonus Factor: Retelling
The Twelve Dancing Princesses isn't the most famous fairy tale, but it's decently well-known. One of my favorite books when I was little was based on this tale, and so there's a place in my heart for the story—even when it's dressed up in a very different outfit.
Bonus Factor: Sisters
Yes, there was some romance in this book, but the best relationships were the ones between the sisters. Annaleigh knows that her sisters will be there for her to the bitter end, even when they're disagreeing or misunderstanding each other.
Anti-Bonus Factor: Dudes
There are a handful of disappointing men in this book. They range from liars to predators, and even when the truth was revealed that one isn't as bad as I thought, some really problematic information came to light about another. So the average remained the same, and hovered right around "major douchebag" territory.
Relationship Status: Could Be Something
We had a good time together, Book, but I'm a little concerned that the chemistry we felt was due to the mystery we solved together, rather than any real long-lasting feelings. I'm willing to see where this goes, but I won't be too sad if we realize we're better as just friends.
Literary Matchmaking
To Kill a Kingdom
For a retelling with a decidedly nautical theme, check out To Kill a Kingdom by Alexandra Christo.
This Monstrous Thing
And if you like your retellings gothic, give Mackenzi Lee's This Monstrous Thing a try.
FTC Full Disclosure: I received a copy of this book from Delacorte, but got neither a private dance party with Tom Hiddleston nor money in exchange for this review. House of Salt and Sorrows is available now.