About the Book
Title:
How Moon Fuentez Fell in Love with the Universe
Cover Story: Pastel Pretty
BFF Charms: Heck Yes
Talky Talk: Slump-Busting Sweet
Bonus Factors: Family Curse, Body/Sex Positivity
Anti-Bonus Factors: Dan Scott Award for Awful Parenting
Relationship Status: Swooning
Content Warning: How Moon Fuentez Fell in Love with the Universe features emotional and physical abuse of a child by a parent.
Cover Story: Pastel Pretty
I'm a big fan of the variety of people we're getting on YA covers lately. This young woman isn't the "default," (i.e., white or skinny) and I. Am. Here. For. It. It's also just really pretty, with the soft flowers and moon peeking through the round window (?) at the top. This cover makes me feel calm, and do I ever need that in my life right now.
The Deal:
Moon Fuentez—yes, that is her real name—is the sister of Star Fuentez—yes, that Star Fuentez. It's not easy being the twin sister of an influencer, especially when you're her complete opposite, both in personality and looks. And when your mother can't stop comparing the two of you and treating you like something less than human.
When Star's tapped to go on a road trip/tour of the country along with a bunch of other influencers, Moon's forced to go along. But what Moon doesn't know is that this trip might end up helping her finally step out from Star's shadow.
BFF Charms: Heck Yes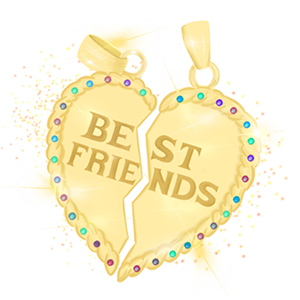 I waffled between the Heck Yes and Big Sister charms for Moon. The former because she's fantastic, talented, funny, and I would absolutely want to be friends with her. The latter because her self-esteem is so dang low, thanks to her horrible mother and self-absorbed sister. Thankfully, by the end of the book, she's figured out her own way of overcoming the issues that drag her down and doesn't really need an older person trying to help. But she still is 100% worthy of friendship. Perhaps even more so, considering I'd like to take some of her experience and put it into action in my own life!
Swoonworthy Scale: 8
When Moon first meets Santiago, brother of the guy in charge of the whole tour, she thinks he hates her and so she defaults to snark and sass when interacting. But she eventually realizes that his RBF might not be because he doesn't like her—but because he likes her too much? Plus, the dude is STACKED, and as much as Moon tells herself that doesn't matter … it sure doesn't hurt.
Talky Talk: Slump-Busting Sweet
I've been struggling a lot lately on getting through books; even books that are quite great haven't been able to keep my full attention. But then I started Moon Fuentez and I was absolutely enamoured from the very start. I even stayed up past my bedtime, which has been nearly impossible in the past two years. (Thanks, 'Rona.)
Gilliland created a brilliant and beautiful MC in Moon, someone who's struggling but strong, realistic but magical. She's not perfect, nor is she a MPDG, but her faults just make her more likeable in the end. The way Gilliland writes her relationship with her sister and mother is heartbreaking, but there's always a sense of hope that makes it more bearable. (Her depictions of influencers are pretty hilarious, too.) And the way Moon's "curse" is explained/described reminded me a lot of Anna-Marie McLemore's writing, which I say as a big compliment.
Bonus Factor: Family Curse
The women in Moon's family suffer from a curse they call La Raíz. The curse appears the first time a woman in their line has sex and then pops up randomly afterward. It involves a lot of bugs and swarms, but it's more magical than horror movie (I promise). I never really saw it as a curse, as much as I wouldn't love being covered in ladybugs, and I was glad when Moon began to realize that, too.
Bonus Factor: Body/Sex Positivity
Moon struggles a lot with her curvy body, dark hair, disinterest in religion, and lack of virginity, which is a 180 from her sister—and are all elements her mother uses in her abuse. At first, Moon doesn't see any of these features as a positive, but she does a lot of growing through the book, and Gilliland makes it clear that none of them are negatives, as much as Moon might think at first.
Anti-Bonus Factor: Dan Scott Award for Awful Parenting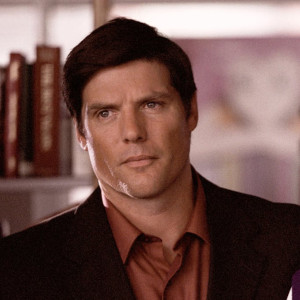 Moon and Star's mother is—excuse my French—a total piece of shit. She's emotionally and physically abusive and feels little remorse about any of it. She doesn't deserve either of her daughters, and thank goodness they realize it before the end of the novel.
Relationship Status: Swooning
You came along exactly when I needed you, Book. I was transfixed and delighted from the very start of our date, and totally falling by the end. Thank you, thank you. Can't wait to see where we go from here.
Literary Matchmaking
Miss Meteor
Anna-Marie McLemore and Tehlor Kay Mejia's Miss Meteor is similarly magical with great MCs.
Instant Karma
And Marissa Meyer's Instant Karma also features magic, enemistry, and swoon.
FTC Full Disclosure: I received a copy of this book from Simon & Schuster Books for Young Readers, but got neither a private dance party with Tom Hiddleston nor money in exchange for this review. How Moon Fuentez Fell in Love With the Universe is available now.