About the Book
Title:
How to Date a Superhero (And Not Die Trying)
Cover Story: Cityscaping
BFF Charm: Let Me Love You
Talky Talk: Young New Adult
Bonus Factors: College, Superheroes
Relationship Status: Make Time For Me?
Cover Story: Cityscaping
Out of the glut of illustrated covers on books these days, this is actually unique. But the weird perspective of the buildings stacked on top of each other throws me off. It's very obviously New York City, though, which is cool. And I love the small figures waving at each other—it's a great nod to the title and the story within without being overly cutesy.
The Deal:
Astrid Bell plans her life out to the spare minute, even planning out when she can have panic attacks. Her long-term goal is to become a doctor, and she (thinks she) needs to excel in school to get there. She doesn't have time for much else, but she recognizes the need to socialize, and she really, really likes the way her boyfriend, Max, makes her feel when they're together. And until she's kidnapped by a supervillain, which leads to the discovery that Max is a superhero, Max fits into her carefully laid out plans.
BFF Charm: Let Me Love You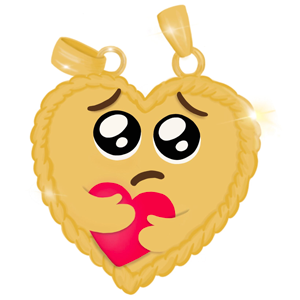 After experiencing a near-death traumatic event in high school, Astrid made it her life goal never to waste any time. She's not your typical kind of "live life to the fullest" person though; instead, she meticulously plans out her day to the minute, even going so far as to schedule time for hanging out with her boyfriend and having a weekly cry session. She very much comes across as a neurodivergent person, but no official diagnosis is ever mentioned, so I don't want to assume that she's anything other than just very, very, very Type A. It might be hard to break into her schedule, but I would absolutely love to try to become one of the few people Astrid lets into her life from a social perspective. She has a couple of people around who can help her relax and breathe a little, but she's so tightly wound that I really think she could use more.
Swoonworthy Scale: 5
Astrid talks a lot about how good she feels when she and Max are together. Just being around him is relaxing for her, and as someone who doesn't do much of that, she greatly values the time they spend together. (Even if said time is rigidly scheduled out.) But then she finds out that he's a superhero and something shifts. Being together is not as easy as it once was.
I could have used more actual chemistry between the two, too. Astrid talks a lot about how he makes her feel, but there's something so clinical about a lot of the descriptions. (This ties into my assumption that she's neurodivergent, though, too.)
Talky Talk: Young New Adult
How to Date a Superhero is told in third person limited narration, from Astrid's point of view. This makes for a somewhat clinical story, because of her quirks and character (as commented on above). Kudos to Fernandez for staying true to her main character, but it took a bit for me to get into the flow of the novel because of its rigidity.
And although How to Date a Superhero is set in college and is therefore technically a New Adult book, it reads very YA. Astrid seems much younger than a sophomore in college (as she is for most of the main plot of the book, with a few flash-back and one flash-forward exception). I often forgot that she wasn't in high school until she went back to her dorm room.
Bonus Factor: College
I had a lot of fun in college, and not so much in the "frat party" sense. It was truly exhilarating to be out on my own for the first time in my life, not having to worry about a curfew or letting my parents know where I was at all times. It was also a huge learning curve for those very same reasons. Astrid's college experience was much different than my own, but it still held a good amount of nostalgic feels.
Bonus Factor: Superheroes
How to Date a Superhero features superheroes—I mean, it's in the title—but isn't about superheroes. It's a book about the normal folks who live in the same world as people who battle each other while wearing spandex and flying through the air. As much as I love a good superhero story, it's fun to read stories in which they're tertiary or even offhandedly mentioned characters from time to time.
Relationship Status: Make Time For Me?
I know you're very, very, very busy, Book, but I'd love it if we could make some time to spend together. I'm not asking for much, but a quick break to grab coffee once a week would make me a happy camper. But, you know, if you don't have time for that right now, I'll understand, and just think of this time we did spend together fondly.
Literary Matchmaking
Lakelore
The characters in Anna-Marie McLemore's book are diagnosed as neurodivergent, and while there aren't any superheroes in their lives, they do get magical.
FTC Full Disclosure: I received a copy of this book from Katherine Tegan Books, but got neither a private dance party with Tom Hiddleston nor money in exchange for this review. How to Date a Superhero (And Not Die Trying) is available now.