About the Book
Title:
I Believe in a Thing Called Love
Cover Story: Say Yes to the Des
BFF Charm: Let Me Love You
Talky Talk: Seemingly Easy Breezy
Bonus Factors: K Dramas, Keith Mars Award for Awesome Dadhood, Mysterious Loner Artist, Best Besties
Relationship Status: Whirlwind Romance
Cover Story: Say Yes to the Des
How cute is this?! It manages to be simple yet also fun and playful. Upon further reflection, I'm not even sure why it works so well, other than looking like a movie poster of a rom-com heroine of Korean descent. But honestly, that alone might be enough. Representation matters!
The Deal:
Desi Lee is the girl with a plan. That's how she's excelled at everything that she's put her mind to – student body president, soccer star, even amateur dendrology – and it's how she's going to get into Stanford to fulfill her lifelong dream of becoming a doctor.
But there's one thing that Desi has never quite conquered (in fact, she's downright disastrous at it): her love life. So when she meets Luca Drakos aka the hottest guy she's ever seen—and omg he might be interested in her—Desi decides that she needs to change her approach to flirting; she needs a plan, and she formulates one from studying (and, OK, maybe enjoying) the Korean dramas that her dad devotedly watches. Soon enough, Desi's living out a K drama of her very own.
BFF Charm: Let Me Love You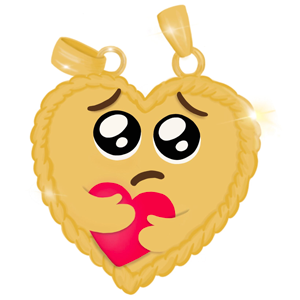 A Jill of all trades and master of nearly everything, Desi makes overachieving seem endearing through sheer personality. She's confident and determined enough to do anything that she sets out do, but instead of reveling in her own accomplishments, she's constantly downplaying her nerdiness. Desi, you're good enough, you're smart enough, and doggone it – people like you! Especially guys people, who most draw out her selective low self-esteem, as coined by her friend.
That feeling of everybody else solving the whole romance game, but you still don't have a clue? And being able to figure out all the other parts of your life except for this? Yeah, I was there. (I, um, am there still?) Although I probably – OK, definitely – wouldn't have resorted to the K drama dramz, but at least Desi is aware of how outlandish it all is.
Swoonworthy Scale: 6
Being as unlucky in love as Desi is, her friends have needed to invent a new category to encapsulate her flailures, i.e., flirting failures. The K drama plan might have helped Desi turn a corner by encouraging some serious swoon, but there's certainly no shortage of romantic hijinks, either. (Thank goodness for that!)
Talky Talk: Seemingly Easy Breezy
Light and fun with a plot moves that briskly, this book still has plenty of room for substance. Notably, it deals with the impact that the death of Desi's mom still has on her even after a decade has passed. It also explores aspects of Desi's Korean identity, including the differences between Korean vs. Korean American (kind of like people of the same ethnicity aren't a giant monolith? GASP.), as well as "country skin" (the first time I've ever seen anything close to colorism in Asian communities acknowledged in YA, and it's only two words).
Bonus Factor: K-Dramas
OBVS. Prior to concocting her K Drama Steps to True Love, Desi harbored an elitist attitude towards K dramas. But she eventually views them in a different light and becomes a genuine fan. Tons of real K dramas get name-dropped, as well as one heartthrob in particular (OH HAI), and there's even a list of recommendations that Desi 'compiles' with the folks at Dramabeans. Even if you don't watch K dramas (like me), you can't help but appreciate Maurene Goo's obvious love for them.
Bonus Factor: Keith Mars Award For Awesome Dadhood
From the very first moment that he appeared, I had already adored Desi's Appa for reminding me of my own dad, who's been known to indulge my random whims like helping me assemble a Tom Cruise locket for a YA author with no questions asked.
Anyway, Appa unabashedly loves K-dramas, and he's the very picture of perseverance – from immigrating to a strange new country to raising Desi by himself. The only thing that tarnishes my love for Appa is his extremely unfortunate choice of NHL team. Even though the book's set in Orange County and cheering for the hometown team is totally respectable, it's just that UGH DUCKS BARF.
(…I have Strong Hockey Opinions.)
Bonus Factor: Mysterious Loner Artist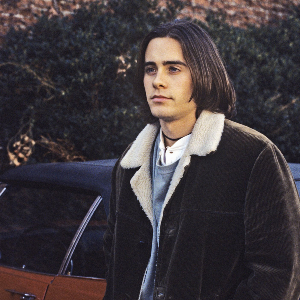 The new kid with a mysterious past, Luca is an internet-famous artist. (Not to mention SCORCHING HOT.) Thankfully, though, he isn't overly broody or above being charmed by Desi's many nerdy eccentricites.
Bonus Factor: Best Besties
As Desi's effortlessly cool and attractive friends, Fiona and Wes are both much further along in the dating game than her, but they humor her many antics anyway – while simultaneously pointing out her ridiculousness. Next to Appa, they're Desi's biggest cheerleaders, and they've always got her back.
Relationship Status: Whirlwind Romance
Ever since this book landed on my radar, I've been hoping that it'd be as cute as it sounds. And, dear reader, it is! Our time together flew by, and it had me grinning from beginning to end. But like any good K drama, I can always catch it on rewatches – er, rereads.
FTC Full Disclosure: I received my free review copy from Farrar, Straus and Giroux (BYR). This review was originally posted on Kirkus Reviews in exchange for monetary compensation, which did not affect or influence my opinions. I Believe in a Thing Called Love is available now.