About the Book
Title:
Iceling (Icelings #1)
Cover Story: Two Girls and a Buoy (Theme)
BFF Charm: Yay!
Talky Talk: Many Monologues
Bonus Factors: Conspiracy, Dog Calling
Anti-Bonus Factor: Confusing Geography
Relationship Status: Passing Ships in the Night
Cover Story: Two Girls and Buoy (Theme)
Something about Anthony Elder's illustration is a little throwback and nautical, resulting in a cover that's rather eye-catching and – wait for it – cool. 
The Deal:
Sixteen years ago, Lorna's dad was part of an Arctic expedition that found an abandoned ship full of infants – one of whom was adopted into Lorna's family. Like all Arctic Recovery Orphans – or Icelings (i.e., 'ice siblings'), as Lorna prefers – Callie doesn't speak or even understand language. But she doesn't need words to tell Lorna that she wants to go back. And so the sisters embark on a road trip in search of the Icelings' origins – and they're not the only sibling duos to do so.
BFF Charm: Yay!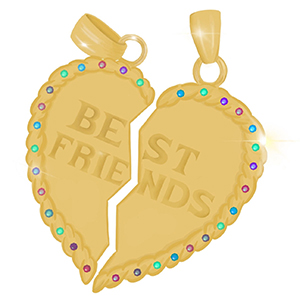 Being surrounded by large personalities like her BFF Mimi and people in extraordinary situations like Callie, Lorna's sort of the sidekick in her own story. Which she's fine with, but she's not a pushover, either. As her devotion to Callie proves, she'll go to the figurative ends of the earth for the ones she loves.
Swoonworthy Scale: 2
As sweet and considerate of a boyfriend as Dave is, Lorna isn't feeling any sparks with him. And though she denies having them with Stan, who has an Iceling brother of his own, there's a small seed of doubt that their relationship isn't entirely platonic.
Talky Talk: Many Monologues
The narration and dialogue both have a tendency for Dawson's Creek levels of teenage verbosity. Neither are too pretentious or difficult to digest, but I did find myself glancing ahead for paragraph breaks whenever a monologue began. Although credit where credit's due, too, since it's through an inner monologue that Lorna realizes her empathy for Callie has been pretty presumptuous and she totally needs to check her privilege – a crucial point that should be (and was) made by a book essentially about allyship. 
Bonus Factor: Conspiracy
So how did a hundred silent babies end up on an abandoned ship in the middle of the Arctic? And why are they all going back? The truth, as they say, is out there…
Bonus Factor: Dog Calling
Lorna and Mimi flip the script on catcalling by telling random dudes that they look like #boyfriendmaterial.
"Hey, baby!" Mimi says to the entire flock of guys. "I bet you have a good relationship with your parents!" 
"I bet you're a great listener!" I shout from the driver's side. "I bet you have a really nice heart!"
Anti-Bonus Factor: Confusing Geography
I didn't realize until well into the book that it starts in Pennsylvania, but that knowledge wouldn't have helped much with mentally mapping the Iceling pilgrimage. It seems silly for them to travel by sea from Nova Scotia, which is, like, still so far from any ambiguous Arctic island. (Unless it's a future twist that the Iceling island is actually Newfoundland?)
Relationship Status: Passing Ships in the Night
Book, you certainly caught my attention with your unique premise, and you're definitely not afraid to get weird. But the closer that I got to the end, the more obvious it became that you weren't heading somewhere that I'd be interested enough to follow. So here's wishing you goodbye and good luck as we go our separate ways.
FTC Full Disclosure: I received my free review copy from Razorbill. This review was originally posted on Kirkus Reviews in exchange for monetary compensation, which did not affect or influence my opinions. Iceling is available now.