Cover Story: Meet Cute
BFF Charm: Big Sister
Talky Talk: 3rr0r
Bonus Factor: Women in Tech
Anti-Bonus Factor: Men in Tech
Relationship Status: Command + S
Cover Story: Meet Cute
Aside from the human-shaped pathway, this cover looks like something out of a romantic comedy. I can see it now: The girl is about to happen upon the boy sitting under the tree she always sits under when she has a problem to work out; she's looking at her phone, trying to solve a work problem. He's sitting there, in the park across from his apartment, thinking about an interview he has the following day, an interview that would see him move from a city he used to love, but now feels lost in. Because she's focused on her phone, she won't see him. And because he's lost in his own thoughts, he won't see her. She'll almost sit on him, and they'll both laugh, then share a moment of shocked silence as they look into each other's eyes.
The Deal:
Xia is the only child of a hard-working immigrant woman. To combat loneliness, Xia used computer programming skills to create Wiser, an artificial intelligence app that serves as both advisor and companion.
Xia uses Wiser to apply for a place in a coveted app incubator for young programmers called The Foundry, not really thinking that she'll win a place. But then she does, and she leaves Massachusetts for Silicon Valley. There, Xia falls in with an older mentor who steers her in the wrong direction, starts falling for a fellow programmer, and continues correspondence with an online more-than-friend who might be closer than she realizes.
BFF Charm: Big Sister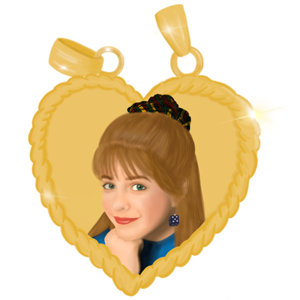 Xia is way smarter than I could ever hope to be and is immensely talented to boot. She's also quiet and socially awkward, leading people to assume things about her that aren't true. (She is NOT a stereotype, thank you very much.) She wants so much more than this provincial life for herself than she has—and she deserves it, too—but that leads her to be way more trusting than she should be, especially when it comes to believing in someone who she's long idolized. I'd love to have Xia as a friend, but even more I'd love to be a figure in her life that could steer her off dangerous paths. Jobs knows, I certainly did a bunch of "oh, Xia, no!" yelling at her while reading.
Swoonworthy Scale: 6
Xia's had a "relationship" with an online friend she only knows as ObjectPermanence for years, ever since they met in an online forum for programmers. Xia thinks he's a teenage boy but isn't 100% sure. And then, when she gets to the Foundry, she meets a classmate named Mast who makes her feel things no one else ever has … except for ObjectPermanence. When she starts to realize that ObjectPermanence might be at the Foundry with her, she hopes against hope that it's Mast, even though the evidence points to someone else.
Talky Talk: 3rr0r
Woon spent time in Silicon Valley herself, and her depiction of how awful it can be is frightening in its reality, although I have to hope that it's been somewhat exaggerated for the book. I really enjoyed Xia's success, and her time at the Foundry was dystopian-like in its difference from my reality, but her downfall made me frustrated and her romances seemed more like plot devices than real-life possibilities. The book wasn't exactly cohesive in its parts, and the ending was rushed without enough resolution for all of those parts.
Bonus Factor: Women in Tech
I, myself, am sort of a woman in tech; for my day job, I work at a large tech company. I'm not an engineer or a programmer, but I know and work with people who are. I know how hard it can be for women (and other, non-male folk) in the field, and I appreciate anything that shows both the positives and negatives in a way that ultimately uplifts the idea of women working in technology fields.
Anti-Bonus Factor: Men in Tech
As I mentioned above, Woon's depiction of Silicon Valley is pretty brutal, especially the depictions of some of the men who work there. Gosh, they're awful.
Relationship Status: Command + S
We had an interesting rollercoaster of a time together, Book. Although I'm not entirely sure where we stand currently, I'm not writing you off completely. We can revisit this in a bit when I've had time to process.
Literary Matchmaking
Scythe (Arc of a Scythe #1)
The artificial intelligence in Neal Shusterman's Arc of a Scythe series is slightly less helpful (and way more terrifying).
Emergency Contact
And Mary H.K. Choi's Emergency Contact is another rom-com with a tech twist.
FTC Full Disclosure: I received a copy of this book from Katherine Tegan Books, but got neither a private dance party with Tom Hiddleston nor money in exchange for this review. If You, Then Me is available now.