Cover Story: Passes The Test
BFF Charm: Blarg
Swoonworthy Scale: -1
Talky Talk: Proto-Zevin
Bonus Factors: All Dogs Go To Heaven, Kickass Gram
Relationship Status: Let's Just Be Friends
Cover Story: Passes The Test
This cover manages to avoid all of the typical trappings I tend to hate. So, not too bad! The quality of the image is a little…off. But you certainly won't be able to embarrass me with a snow globe. Plus, I'm assuming the snow globe is a St. Elsewhere reference, which I appreciate.
The Deal:
When almost-16-year-old Liz gets hit by a car while riding her bike, that should be the end of everything. But it's only the beginning of a new kind of life for Liz as she finds herself aboard the SS Nile. This cruise ship charters Liz and other recently deceased to Elsewhere. Elsewhere is similar to Earth, except that all of its residents are dead and they begin to age backward. Once you become a baby, you're sent back to Earth to be re-born and begin a new life. Dead at almost-16, Liz can't believe she will never get the opportunity to have a driver's license, go to prom, graduate college or fall in love. But just because they may not be alive, doesn't mean those in Elsewhere stop living.
BFF Charm: Blarg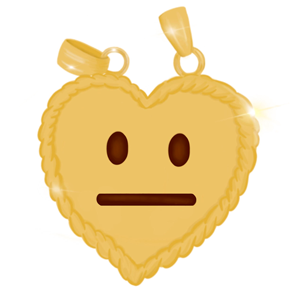 Oh, Liz. I don't know about you honey. I definitely think we could have been friends before her death. She seems like someone 15 year old me would have liked — just your average fun, normal girl. But then Liz died. And I totally feel for her. I think of everything that has happened to me since 15 and it would been so sad to know I would never get to experience them. So my heart really does go out to her.
But….BUT. Hearts only go so far. And treating other people like crap is when I begin to lose any of all sympathy. Liz is taken in by her awesome Grandma Betty, who died before Liz was born. And so there is this woman, who doesn't even know Liz, yet is trying to help her and Liz is completely ungrateful. Plus, Liz treats her (way cooler) friends Thandi and Curtis like crap too. Luckily Liz gets over it and becomes tolerable again. But then proceeds to pull a completely dick move that I won't get into (spoilers!) but it left me very disappointed in her. Liz, what am I going to do with you!
Swoonworthy Scale: -1
This is where the book really took a nose dive for me. (Note: This section will be somewhat spoilery, except not really, because you will probably see this development from a mile away.) I just could not, in any way, shape or form, get behind the relationship between Liz and her boyfriend Owen. Why would Owen, someone who died at 26 (and spent 8 years is Elsewhere) be interested in a 15 year old. As someone who is close to Owen's age, the idea of wanting a relationship with a 15 year old actually makes my stomach curl. And yes, he's aging backward and looks about 17-18, but…that just doesn't make it better. Plus (here's where I'm getting spoilery), Owen spends years mourning after his death because he can't be with his wife. And after a mere three weeks of driving lessons (yes) with Liz, he's over it? And then said wife DIES and shows up in Elsewhere. And then I'm supposed to believe that everything between Owen and his wife is all "Lols, we sure aren't very compatible, we don't have much in common!" Wait, you didn't notice that during your six years of dating and four years of marriage? So, the obvious solution is to break up and date that 15 year old you hardly know. All Liz and Owen have in common seems to be their penchant for making boring jokes about doing the dishes (not a euphemism) and parallel parking (still not a euphemism).
Talky Talk: Proto-Zevin
In her other novels, I've found the author to be a really strong writer. I like her style and it's one that really works for me. Since this was her first foray into YA, I didn't find it as strong as her more recent works. But I could still see hints of her style that I felt blossomed in Memoirs of a Teenage Amnesiac.
Oh, there are so many lives. How we wish we could live them concurrently instead of one by one by one. We could select the best pieces of each, stringing them together like a strand of pearls. But that's not how it works. A human's life is a beautiful mess."
Bonus Factor: All Dogs Go To Heaven
Domesticated pets also find themselves in Elsewhere after they die. (No word on where the non-domesticated critters wind up.) In Elsewhere, people are capable of learning to speak Canine. Liz finds out that she is a natural Canine-speaker and begins working with the new animal arrivals. It's great that all of our furry friends find their way to Elsewhere and (ever better) that we can finally talk to them.
Bonus Factor: Kickass Gram
Liz's Grandma Betty is a total kick-ass gram. She died before Liz was born, but totally steps up to take care of Liz when she arrives in Elsewhere. Betty's a seamstress and sews totally fabulous outfits that Liz doesn't even appreciate. Betty is one of the few adults who maintains a healthy balance of being there for someone but also knowing when to step back and leave them alone. I majorly wish I had a cool gram like Betty.
Relationship Status: Let's Just Be Friends
This book and I started off as fast friends and at first I thought we were getting along quick well. I like its author, its writing, and its interesting take on the afterlife. But instead of continuing to explore those cool ideas, this book decided it wanted to take things between us to the next level. And I was not having any of that. I had to give it the "let's just be friends" talk, which was a bit awkward. So, sure, we can still be friends. But I'm probably going to still be a little bit uncomfortable around this book.
FTC Full Disclosure: I received neither money nor cocktails for writing this review (dammit!). Elsewhere is available now.