About the Book
Title:
Obsidian Mirror (Obsidian Mirror #1)
Cover Story: Ageless
BFF Charm: Maybe?
Talky Talk: Classic Fantasy
Bonus Factors: Time Travel, Spunky Street Urchin
Relationship Status: Old Flame
Cover Story: Ageless
This cover is gorgeous. It represents factors of the story itself beautifully, and most importantly, it will not embarrass you on the train.
The Deal:
Jake's father has disappeared, and he is convinced that his father's business partner, Oberon Venn, murdered him. So, natch, he gets himself kicked out of boarding school so he can investigate. But once at Venn's family home, Wintercombe Abbey, Jake discovers that the project his father and Venn had been working on revolved around a peculiar mirror — one that served as a portal for time travel. And his father is lost, somewhere in time.
Meanwhile a young girl appears at the Abbey, hunted by strange beasts and an even stranger man. Close on the heels of her arrival, Jake and the professor who escorted him to the Abbey realize they are also being followed by a man who calls himself Maskelyne, who claims the mirror was stolen from him centuries ago. They all want the mirror, but none of them want to use it more than Jake himself.
Oh, and there are faeries in the woods.
And perhaps a very different sort of mythical being in the house.
BFF Charm: Maybe?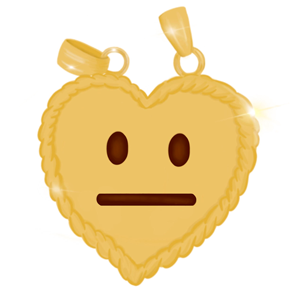 As you can tell from The Deal, there was a lot going on in this book, so there wasn't a ton of time to get warm and cozy and really get to KNOW all of the characters. I don't mean that as a criticism, this just wasn't that kind of book. However, I LIKED Jake and Sarah, Wharton, Gideon and especially Moll (but more on her later). I'll just give it until the sequel before I start handing out charms.
Swoonworthy Scale: 2
There were some buds of romance peeking out of the soil of the story, but this was not a kissing book.
Talky Talk: Classic Fantasy
I haven't read Fisher's other works, so I read this book without any preconceived notions, and it read to me like the sort of scifi/fantasy tales I used to read as a kid. The author writes from a third person omniscient perspective, weaving all of the story's threads together at a pace that is both slow and driving. The book is dense, filled with rich descriptions, that made it an enjoyable read, but not one that I couldn't put down. It's a well-written piece, but not one that will span genres.
Bonus Factor: Time Travel
I've heard that time travel books may be the new vampire, and I am SO okay with that. The time travel portion of this book was my favorite part, and I can't wait for more.
Bonus Factor: Spunky Street Urchin
The one character I absolutely loved from moment one was Moll, a young girl Jake meets somewhere in time on the streets of London. I wanted to wrap her up and take her home with me, and would read the second book in the series for her alone.
Relationship Status: Old Flame
This type of book is exactly the kind I would have dated in high school, with its detailed plot lines, mysterious air and crazy shizz happening all the time. As an old, I listened to it fondly, but couldn't help but wonder how it could keep up with all of the drama in its life.
FTC Full Disclosure: I received my review copy from Penguin.  I received neither money nor cocktails for writing this review (dammit!). Obsidian Mirror is available now.