Cover Story: Could Be Worse
BFF Charm: Yay!
Talky Talk: My Heart Will Go On
Bonus Factor: WEREWOLVES on the TITANIC!!!
Relationship Status: I'll Be Your Rose
Cover Story: Could Be Worse
In case you didn't know, this is a book about the ill-fated voyage of the RMS Titanic — with werewolves. So while the moon and the water tie into the story, there's never really a moment where the heroine goes out wading. (Since, you know, you can't wade when you're out to sea.) The title font screams 'epic romance' which is accurate, but not something I want to advertise I'm reading in public. Still, this book's cover is done in nice shades of gray and black, making it pretty incognito for train use.
The Deal:
Tess Davies has spent her adolescence as a maid in the service of the Lyles — a family with a title, lots of secrets — and not much else. But she finally has a chance at a new life, making it on her own, because (in hopes of marrying off their children to rich merchants in the US) the Lylse family is setting sail on the maiden voyage ofThe Titanic. Tess plans to set out on her own as soon as the ship makes port in NYC, where she will find good honest work as a seamstress or hired maid, freeing herself from the bonds of servitude.
Once aboard the vast ship, Tess is thrown into a mystery as unbelievable as it is deadly, when she meets Alec, a devastatingly handsome passenger in First Class, on his way back to the states from France, where he left suddenly, (and under questionable circumstances involving the gruesome murder of an actress friend of his).
We all know (SPOILER) the boat sinks, but will Tess and Alec even make it to the 'berg as their relationship is challenged not only by class divide, but by the creatures of myth who are hunting him?
BFF Charm: Yay!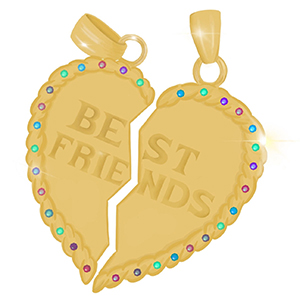 To be honest, Tess doesn't really need a friend, but I'd gladly hand over my charm if she did. Not content with her plight, this girl takes matters into her own hands to change her position, to gain freedom. She bows and curtseys and lowers her eyes because that is her 'place', but she scrimps and saves and works her fingers to the bone in wait for the opportunity to change it. She's sweet and guileless which makes the love-at-first sight angle work, and doesn't spend too much time dithering over the fact that according to class, Alec could never be hers.
I also wanted to befriend Irene, the only Lyle worth her salt, and encourage her to stand up to her mother, and would have felt lucky to share a room with Myriam.
Swoonworthy Scale: 7
Let's assume that if you're reading this book, you're going to check your hard-earned cynicism at the door, because hello? Werewolves on the Titanic. But even if, like me, some managed to sneak through, I think you'll find Gray's telling of this attraction-leads-to-instalove swooningly believable. Because, oh, Alec! I found myself falling in love with him just as quickly as Tess did.
Plus there's sexy-times!
Talky Talk: My heart will go on
Okay, not gonna lie. I don't like to admit just how much I loved Kate and Leo's Titanic. But seriously, once upon a time, the EPICNESS of that story swept me in and twisted my heart in pieces.
I say that to say this: Although there were moments in the beginning where I found the formal old-fashioned-ness of Gray's language slightly stilted and off putting, I was quickly caught up in the story, in its sweeping saga of history-meets-supernatural, and the romance that definitely reached cinematic proportions.
Bonus Factor: WEREWOLVES on the TITANIC!!!
Get these mother-effing werewolves off my mother-effing Titanic! Have I mentioned this book is about werewolves on the Titanic? Yes? The complete ridiculousness of this premise will either send you running far far away, or, like me, you'll fist pump and exclaim, "YES!" because something as ludicrous as werewolves on the Titanic will either be AMAZING, or amazingly BAD. But either way, it's sure to be a lot of fun.
For the record, I think Fateful falls into the former category.
Relationship Status: I'll Be Your Rose
Book, you came into my life and you made it better, even though we really only had the one night together. Because of you, I'll live a fuller life. I'll go on and I'll live, and I'll love and I'll do all those things we talked about doing together. Because while I'm prying your cold dead fingers from my hand, I want you to know you'll always live in my heart.
FTC FULL DISCLOSURE: I received my review copy from Harper Collins. I received neither money nor cocktails for this review (damnit!). Fateful is available now.