About the Book
Title:
I'll Take Everything You Have
Cover Story: The Night Has a Thousand Eyes
Drinking Buddy: 'Jim Sent Me'
MPAA Rating: PG-13 (sexuality, violence)
Talky Talk: The Night Chicago Died
Bonus Factor: Grifters
Bromance Status: My Kind of Town
Cover Story: The Night Has a Thousand Eyes
Two young men, gazing down on the river at night, in front of a fancy car and the Chicago skyline. Are they thinking about the future? Is one of them about to make a move? Why does the guy on the left seem nervous? Is it about their forbidden love?
Nope, something much darker. And kudos to the cover designer for actually including a scene from the book.
The Deal:
1934. Young Joe Garbe just got off the train from the farm to live with his cousin Bernie in Chicago for the summer. The country is in the grip of a depression, and Joe's mom is about to lose the family farm unless he can make some quick money in the big city. Fortunately, Bernie has him covered. In addition to working in the kitchen of a fancy hotel, Bernie has some other work lined up for his cousin. Not much work, not a lot of effort, high payoff. Um…better not to ask too many questions.
While Joe explores Chicago for the first time, he's amazed at the sights and smells (a friend introduces him to a strange dish called 'pizza'). But there's something else going on in the neighborhood. It seems there are men out there who like the company of other men, if you know what I'm saying. Bernie warns Joe to steer clear of certain parks and bars. Except Joe would really, really like to explore that side of things. But it's the 30s, and one can't just admit to that. Even if Eddie, the liquor deliver guy for the hotel, is obviously flirting with Joe.
Drinking Buddy: 'Jim Sent Me'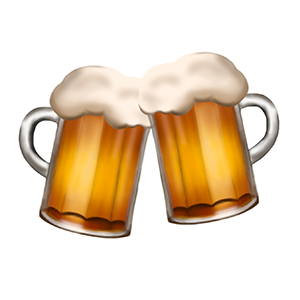 Now Prohibition is over, but Chicago is still one swinging town, and Joe is taking it all in. These were the glory days of the Windy City and Joe, who's not used to wearing shoes in the summer, wants to experience everything. He's even on hand when John Dillinger has a date at the movies.
But he's a bumpkin at heart, and when he realizes how deep in the crime business his cousin is, he kind of balks. Especially when Joe's part involves making friends with a rich kid named Raymond, in order to find out his family's vacation schedule. On the one hand, the family is rich. They're not going to miss a couple of gee gaws or the extra chafing dish. But Raymond is Joe's friend. A close friend. A…well, you get the idea. How can he betray that?
MPAA Rating: PG-13 (sexuality, violence)
So Joe, who had forced himself to date a girl back home, now finds himself in the crosshairs of both a rich playboy and a hunky truck driver. But this is the 30s, and one simply isn't obvious about things like that. No walking down the Miracle Mile with your boyfriend. No parents rolling their eyes knowingly when you talk about your 'roommate'. You could do hard time for that sort of thing. Even Raymond talks about how he'll have to marry a woman some day just to keep up appearances. It's not like Joe could ever meet a nice guy and settle down…right?
Talky Talk: The Night Chicago Died
While recent LGBTQ+ rights battles are more about bathroom usage and library books, it's easy to forget that homosexuality was once considered not only a crime, but a mental illness. It was interesting to read about gay culture back when it was all forbidden and dirty and exciting, especially through Joe's eyes.
I'd have preferred Joe to be a little more loyal and discreet. If you're going to be the scout for a gang of burglars, I wouldn't be demanding more money or trying to warn the marks. The Chicago River is full of people like that.
But all in all it was a fun, light-hearted romp, with PG-13 romance and a fun cast of characters.
Bonus Factor: Grifters
Bernie and Joe start off using a mind reading scam to rip off some of the dumber kitchen staff. And the hotel baker introduces Joe to games of chance. Bernie, surprisingly, deals in signed first editions of books. Well, he signs them himself, but whatever. And it isn't long before Bernie convinces Joe to enroll in a French class. A class filled with upper class twits who are going to the Continent this summer, leaving behind their empty homes. Joe just has to find out when exactly they'll be gone.
Of course, not all crime is victimless (rich people don't count). There were gay clubs in Chicago, even back then, and the customers really wanted to keep things discrete. So if one could find evidence that someone had been hanging out at a 'pansy bar,' you could blackmail them for years. And the police enjoy harassing the customers, who always keep their hands on top of the tables, lest they be accused of something and get hauled in. One of these days, this is going to lead to a riot, but for now, all they can do is stonewall (get it?).
Joe's mother is going to lose the family farm, and with Bernie's help, he could raise that money quickly and relatively painlessly. But is Joe really that sort of person?
Bromance Status: My Kind of Town
I've been reading books by this author for years, and he's yet to disappoint. Glad to see he's writing again.
Literary Matchmaking
The Sixteen Burdens
The Sixteen Burdens, by David Khalaf, is another swinging 1930s tale with a cool car on the cover.
Love Drugged
Love Drugged is another great LGBTQ romance by this author.
FTCC Full Disclosure: I received neither money nor Chicago style pizza for writing this review.