About the Book
Title:
Body & Soul (The Ghost and the Goth #3)
Cover Story: Go Into the Light, Cover. Go Into the Light.
BFF Charm: YAY!!!
Talky Talk: He Said, She Said
Bonus Factors: Body Switching, Bickering
Relationship Status: I Have This Book's Number Saved To My Favorites.
Cover Story: Go Into the Light, Cover. Go Into the Light.
These covers! Are so embarrassing! Luckily, I read them on my Kindle.
The Deal:
Spoiler Warning for books one and two follow!
Alona has been trapped in Lily Turner's body for about a month now, and she and Will are still no closer to figuring out why — or what the possible long-term repercussions could be. And it's weird for both of them: Alona still isn't used to looking in the mirror and seeing someone else, and when Will now looks at the girl he has feelings for, he sees her in the body of a girl he used to be friends with.
Following clues in Will's dad's old stuff leads them to a guy who calls himself Malachai the Magnificent. But does Malachai have answers for them, or is reaching out to him going to bring even more trouble?
BFF Charm: YAY!!!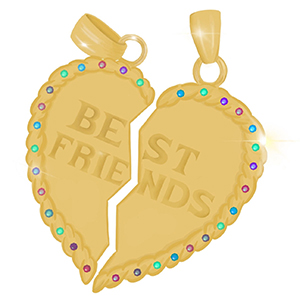 I was so proud of Alona in this book. From her efforts with Lily's family, to her fears that Will liked having 'Lilly' back more than he actually liked her, she transformed from her old petty selfishness to a woman of action who finally put others before herself, and I found myself cheering for her to live. And I finally felt that she deserved Will enough to want him for her — instead of just wanting him for myself.
Swoonworthy Scale: 7
I've expounded about how much I love Will in my reviews of the previous books, but never have I wanted two characters to get their shit together and start communicating so they can GET TOGETHER more than I have with this series. And while I would have enjoyed more hot-and-bothered times, the depth of feeling I did get felt real AND swoony.
Talky Talk:He Said, She Said
Does this series really have to be over? I mean, can't we follow these two through the rest of their lives, pretty please? Kade took what could have been a fun, popcorn-y tale and made it a character driven story filled with depth and emotion. It's still a super fun read, but it's a well written super fun read that surpasses its fluffy premise.
Bonus Factor: Body Switching
Alona's struggles with getting used to being in another body were a great way to show her growth as a person, and (without spoiling anything) all that happened once the characters of Erin and Edmund were introduced kept me on the edge of my seat.
Bonus Factor: Bickering
In the grand tradition of Beatrice and Benedict, Lizzie and Darcy, and Maddie Hayes and David Addison, Will and Alona consistently balance that delicious line between flirting and fighting.
Relationship Status: I Have This Book's Number Saved To My Favorites.
As I've mentioned before, my relationship with this series began as nothing more than a way to scratch an itch. And we were both happy with that. But somewhere along the line, its intelligence, humor, character development, and heart of gold transformed our relationship into something more. There may never be wedding bells in our future, but we've moved beyond just calling each other for a little somethin' somethin'.
FTC Full Disclosure: I received my free review copy from Hyperion. I received neither money nor cocktails for writing this review (dammit!). Body & Soul is available now.