About the Book
Title:
Born Wicked (The Cahill Witch Chronicles #1)
Cover Story: I Give Up
BFF Charm: Eventually
Talky Talk: Gossipy Goodness
Bonus Factors: Alternate History, Prophecies, Magic
Relationship Status: Your Parents' Neighbors' Hot Son
Cover Story: I Give Up
I don't even care anymore. I mean, how can I? Look at this mess. It's a cross between the tilty-face and the "is she dead?" girl. I think I'd like the dress, though, if I could actually see the whole thing. So there's that. Oh, and flowers. They're pretty.
The Deal:
In the three years since her mother died, Cate Cahill has done her best to protect her sisters and herself from the prying eyes of their neighbors and the Brotherhood, but it hasn't been easy. Since the girls came into their powers as witches, staying inconspicuous — and out of prison — has been her top priority, but now her 17th birthday is approaching and with it, a choice. Does she marry, and hope it's to a man of her choosing instead of the Brotherhood's, or does she take religious orders and join the Sisterhood? Her childhood best friend, Paul, seems set to declare his intentions, but she can't shake her growing attraction to the bookseller's studious and secretly muscled son, Finn. Not to mention what to do about the secret prophecy she discovered in her dead mother's diary. No matter what Cate does, being witches places the Cahill girls in danger in this alternate late-nineteenth century, where the Salem witches had been real and the Puritans rule New England.
BFF Charm: Eventually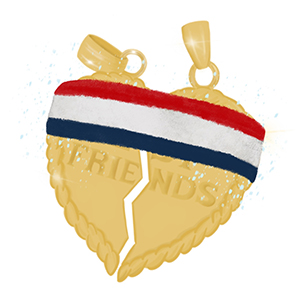 Cate's mom totally screwed her over, exacting a deathbed promise to keep her sisters from getting taken away and burned at the stake when Cate was ONLY THIRTEEN — and bee tee dubs, her sisters SO don't appreciate her for it — so it's understandable she's an uptight, controlling, whiny bitchface at the beginning. She rebels against her father's plans for a governess because she doesn't want to sit around all day embroidering and reading novels and making tea and learning French, which HELLO, sounds like my idea of the perfect life, but as the book went along I was willing to put away our differences. Cate's big passion is her garden, and it was spending time there with her (and Finn) that showed me she's just a mixed-up kid with too much responsibility and a great big heart.
Swoonworthy Scale: 7
Before you say, "Whatever, I'm outie" at the merest whiff of a love triangle, you should know it's not a love triangle. Who cares about Paul, just because the feel of his lips on Cate's bare wrist sends tingles down to her toes? It's just because she lives in such a strait-laced society. Finn is it here, and you can feel their smoldering attraction even underneath Cate's prickly annoyance. It's not insta-love, but they get to know each other('s pants) fast enough to satisfy.
Talky Talk: Gossipy Goodness
The writing is pretty easy peasy, and reads like curling up with your best friend and gossiping over back issues of Glamour and a 4-pack of champ cans. The alternate history is a clever twist on the new dystopia, and I am forever a sucker for the "religious crazies run the world and oppress women's sexuality" device. I appreciated the details in the world Spotswood creates — from Dubai being the enticing world of freedom and equality to the history of this new New England. And every now and then a nice turn of phrase would jump out, like describing the governess's smile as "serrated".
Bonus Factor: Alternate History
I've always been more of an alternate future kind of girl, since most alternate history I've run across is of the Axis-won-the-war variety and I just can't handle that, but this one is super fun. It's like Edith Wharton + The Witch of Blackbird Pond + The Handmaid's Tale, and the last time I checked, all that = AWESOME.
Bonus Factor: Prophecies
Oh Cate! If only Neville Longbottom could smash this prophecy, and you could erase everyone's memory of it, your life would get a lot easier. Nothing ups the ante like having a terrible prophecy hanging over your head.
Bonus Factor: Magic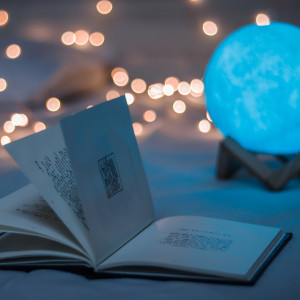 If I had the skills these girls do, you can bet your ass I wouldn't waste it trying to revive plants in my garden (actually, I might. Anyone know how to fix a houseplant that got horrendously overwatered?). The girls' magic is tied to their emotions, so you know a house full of teenage girls is going to be turbulent, too.
Relationship Status: Your Parents' Neighbors' Hot Son
This book is like the hot guy whose parents live next door to your parents. You only see him when you're both home for the holidays, but when you do, you can't keep your hands off each other. For the rest of the year, it's business as usual, but you're the only one of your friends who actually looks forward to Christmas with the 'rents every year, because this secret fling is worth every single one of of drunk Uncle Charlie's obnoxious comments, and you know it'll get hotter with each visit.
FTC Full Disclosure: I received my review copy from Penguin. I received neither money nor cocktails for writing this review (dammit!). Born Wicked is available now.