Cover Story: Duuuude…
Drinking Buddy: Aw, Dude!
Testosterone Level: Dude! DUDE!
Talky Talk: Dude.
Bonus Factor: Playing Video Games for God Damn Money
Bromance Status: Dude?
Cover Story: Duuuude…
Boy playing video games. Pretty straightforward. Except in the book, Seth is blond. His hair color is kind of a major plot point, actually.
The Deal:
Seth is a fifteen/sixteen-year-old math genius, but he doesn't have the energy to do well in school. He lives with his distant father who is always on the road. His mother has joined a yoga commune in California ('cult' is such an ugly word). Seth is trapped in Kansas, working at a pizza joint and trying to become a champion at the popular video game Starfare.
Then, out of the blue, two amazing things happen. Hannah, the cute photographer girl from work, takes an interest in Seth. And only slightly more amazingly, a Korean team invites Seth to come to Seoul and see if has what it takes to play with the big boys. Apparently competitive video gaming is a big thing in the Far East, and the true champions are paid well and worshiped like sports heroes. This is Seth's dream come true.
Of course, this would mean leaving Hannah behind.
Drinking Buddy: Aw, Dude!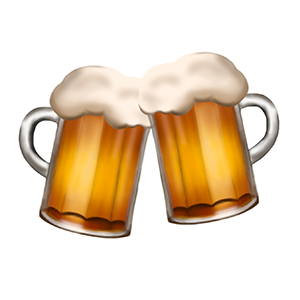 If Seth were any more inert, you'd have to start watering him. I'm not talking about vegging out playing video games. I mean with Hannah. Or his parents. Or his teammates. Or the guys talking trash about him. There's nothing to dislike about Seth…but there's not a lot to like.
Testosterone Level: Dude! DUDE!
Explosions, murder, hand to hand combat…all on the video screen. And while he and Hannah get snuggly, that's about all they do.
The most intense moments in this book come from the major culture shock and loneliness that strike Seth when he arrives in Korea. He's suddenly a celebrity! Like, he's on billboards, on talk shows, and even has a soda named after him. Screaming girls line up to get a glimpse of this hot, blond, Western video game stud. It's all a bit overwhelming.
Especially when he realizes what he's signed up for. Training, all day, six days a week. Not speaking the local language (his coach speaks a little English, most of his teammates do not). Coming to grips that he's the weakest member of his team.
And discovering that maybe the only reason he's even here is because the sponsors thought signing a blond American might be a good publicity stunt. Which means they had to kick another kid off the team. A much better player who was friends with everyone else on the squad. Seth is now essentially living with a bunch of guys who despise him. He thinks. He can't understand them.
Meanwhile, Hannah's probably locking tongues with that tall guy from the Sierra Club.
The fish out of water aspect of this book was the best thing it had going for it. We've all been there. Except for the legions of screaming female fans. That only happens to YA authors.
Talky Talk: Dude.
Seth gets everything he wants with no trouble at all. He crushes on Hannah from their first shift together, but their relationship just sort of happens, with Hannah being the driving force. Why, exactly, is this cute, talented Jersey girl flirting with a slacker who barely leaves his house?
Seth wants to play video games for money. So it he does. He legally has to graduate high school before he goes overseas, but as it turns out, he just has to take one online English course.
Even when things become overwhelming in Korea, he magically meets a bunch of English speakers who love to hang out.
No matter how bad Seth's problems got, I figured they'd just work out eventually.
Also, there was a lot of potential with other characters that was never resolved. His mom, in her commune on the West Coast. The American gamer who detests Seth for some reason. His basketball star brother who only ever seems to take naps. All interesting people who just kind of sat there.
Bonus Factor: Playing Video Games for God Damn Money
How many times did my mother tell me to turn off that blasted Pac Man game and do my homework? Man, wouldn't it have been something if I could have actually gotten paid to play Atari?
I'm not sure how realistic this book is, but Seth is living the dreams of every junior high boy in America. To get paid, actually get paid, to play video games. All day. Every day. Nonstop.
The thing is, these Korean lunatics practice like professional athletes. There's no letting off. One boy burns out and confesses to Seth that he's going to have to ashamedly tell his father that he's dropping out of the professional video game circuit to go to engineering school.
As Mark Twain once said, if you want to make someone stop enjoying what they do, pay them.*
Bromance Status: Dude?
The book sounded like a lot of fun, but by the end, I was just trying to keep up with the other book reviewers who read like ten books a day.
FTC Full Disclosure: Got a free e-copy from Tuttle Publishing. No money changed hands, so I was forced to eat my boots this month. In Real Life comes out November 11.
*Maybe he didn't really say this. But he should have.