About the Book
Title:
In the Fields and the Trenches: The Famous and Forgotten on the Battlefields of World War I
Cover Story: I've Had Worse…
Drinking Buddy: Whiskey, Straight Up
Testosterone/Estrogen Level: Lost Generation
Talky Talk: And We Won't Come Back 'Till It's Over Over There!
Bonus Factors: History
Bromance Status: In Flanders Field, The Poppies Blow
Cover Story: I've Had Worse
So that guy apparently took a bullet through his tin hat and is grinning about it. I wish they'd included his story here, though I'm sure his children ended up hearing it a thousand times.
The portraits are of Ernest Hemingway, Eleanor Butler Roosevelt (daughter-in-law of Teddy), and…Buster Keaton?
The Deal:
Short biographies of World War I veterans: field medic Irene Curie (Marie's daughter), author J.R.R. Tolkien, comedian Buster Keaton, Teddy Roosevelt's children, writer Ernest Hemingway, future president Harry Truman, baseball player Christy Mathewson, entertainer Elsie Jain, pilots Freddy Libby and Katherine Stinson, and a couple of nobodies named Henry Lincoln Johnson and Walter Koessler who found their glory during the war.
Drinking Buddy: Whiskey, Straight Up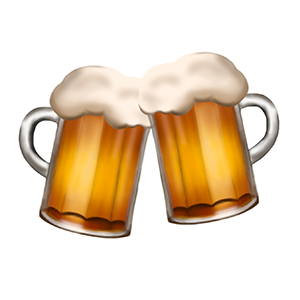 For millions of young Englishmen, Americans, Germans, etc, participation in the war was not only mandatory, but a jolly good patriotic duty. It was only when they were fending off rats in the trenches and experiencing mustard gas first hand, did they realize that the recruiters might have exaggerated the glory of war just a smidge.
And this was truly a war that crossed the social lines. There were poor farm boys like Harry Truman, wealthy academics like J.R.R. Tolkien, and the four sons of Teddy Roosevelt (his beloved son Quentin died in the war when his plane was shot down).
It was nice to see the human side of the war, through the eyes of the not yet famous. Except for Hemingway. He was kind of a dick.
Testosterone/Estrogen Level: Lost Generation
I was shamed by the pure hairy-chested, beer can crushing, hard drinking ultra-macho stories of these heroes…and that was just the women. Seriously. While they were barred from combat roles (my, how times have changed), they still managed to impress. Like Irene Curie, who trucked a clunky, old timey X-ray machine to field hospitals, saving countless lives. Or barnstorming aviatrix Katherine Stinson, who raised money for the war effort with her death-defying flying stunts (less than fifteen years after the Wright Brothers first flew).
And then there's Henry Lincoln Johnson, who killed or wounded over twenty Germans when they attacked his trench in the dark (but still had to sit at the back of the bus in the US). Or Christy Mathewson, who went from the baseball diamond to working with chemical weapons. The Roosevelt boys, who all fought in the Great War, and the survivors who fought in the next one. Cowboy Freddy Libby who went from the western oil fields to being a gunner in the RAF. Walter Koessler, who died in obscurity, but whose photographs of the war live on.
Talky Talk: And We Won't Come Back 'Till It's Over Over There!
World War I is kind of a forgotten war. All the veterans are gone and the justification was strained at best. Along with the War of 1812, it's kind of gotten swept into the dustbin of history.
But this was the first modern war. The first war fought with airplanes, tanks, and poison gas. The first time radio and telephone technology played a role. The last war with horses.
This book does a good job of explaining the causes of the war, as well as putting a human face on those who fought in it. It's simple enough for young people to not feel overwhelmed, but interesting enough to keep a wider audience interested.
Bonus Factors: History
So why did this war happen? Yes, some archduke was shot, but what of it? This book does a good job of explaining things:
Archduke Ferdinand was assassinated by a Serbian nationalist. Austria-Hungary declared war on Serbia. Russia declared war on Austria-Hungary to defend their ally, Serbia. Germany declared war on Russia, to defend their ally, Austria-Hungary, as well as on Russia's ally, France. While attacking France, the Germans rolled through neutral Belgium, bringing their ally, The British Empire (including Australia, Canada, New Zealand, South Africa, Ireland and India), into the fray. Japan, eager to expand their influence in China, allied with the British. Italy, allied with Germany, secretly formed an alliance with England while invading neutral Greece, who in turned invaded Albania. Bulgaria threw in with Germany, as did The Ottoman Empire (Turkey), eager to recoup territory lost to Russia, spreading the war into the Middle East. Romania joined the allies in an attempt to seize Transylvania back from Austria-Hungary. Portugal clashed with Germany in their African colonies. Later, Germany's unrestricted submarine warfare, along with their attempt to form an alliance with Mexico, caused The United States to join the allies.
Thanks for nothing, Gavrilo Princip.
Bromance Status: In Flanders Field, The Poppies Blow
The war has been over for nearly a century, and we lost the last veterans a few years ago. But we won't forget the millions of dead, and we won't make these mistakes again.
Oh, wait…
FTC full disclosure: I received a free copy of this book from Chicago Review Press. No money liberty cabbage, though.