About the Book
Title:
In the Shadow of the Sun (In the Shadow of the Sun #1)
Cover Story: Spacey
BFF Charm: Heck Yes
Talky Talk: Historical Fantasy
Bonus Factors: Courtly Intrigue (with Magic!), LGBTQ+ Representation
Factor: Series Starter
Relationship Status: Friends, But Maybe More
Cover Story: Spacey
TIN (Today I Noticed) that there's a woman on this cover; until now I just thought it was a pretty mess of colors and sparkles. Which is all fine and dandy for a book about space stuff … but this book is very much not about that. The woman on the cover somehow makes it more appropriate, but still—there's really very little indication of what this book's about from the imagery on the cover.
The Deal:
Henriette's lived most of her life in exile. As the daughter of a disgraced English king, she lived most of her life with her mother at a convent in France. But then her brother took back the crown, and Henriette found herself betrothed to Philippe, the brother (and heir) of the Sun King of France, Louis XIV. She quickly has to learn how to navigate the French royal court and her husband's flamboyant, hot and cold nature—which would be hard enough, but Henriette also has a secret: She's a Source, a person "magiciens" (magic-wielders) use to perform feats of magic. And Louis is a magicien with big plans for his country.
BFF Charm: Heck Yes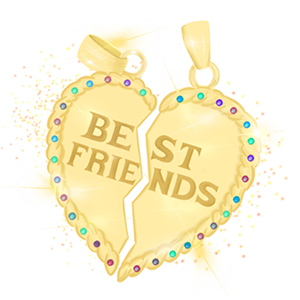 Henriette suffers from ailments that make her physically fragile and prone to coughing fits. But inside, Henriette is an extremely tough cookie with a strength that belies her external appearance. She's thrust into a situation with little training on how to navigate the nobility, and she's pulled in many different directions with no clarity on who she can trust. She falters at times, but she quickly recovers and learns how to be in control without compromising herself in the process. Throughout the book, Henriette thinks about her female friendships and works to develop ones in which she can be herself, and I found myself wanting to raise my hand high to be one of those confidants.
Swoonworthy Scale: 7
To say that Henriette and Philippe don't hit it off right away would be a bit of an understatement. Although the two are cordial enough, their marriage is one of politics, not love, and Philippe is content to carry on with his lovers, particularly Armand de Gramont, Comte de Guiche. Henriette is seriously not OK with the two of them at first, and sees Philippe's detachment as a sign that she's not worthy. However, outward appearances can be deceiving—as Henriette herself shows—and certain situations change as the book progresses that makes everyone happier.
Talky Talk: Historical Fantasy
I don't know much about French history, but it seems to me (from her Author's Note) that Castellan did her due diligence in writing a mostly accurate version of events and people in In the Shadow of the Sun, with the addition of magic. (I suppose we can't prove that King Louis wasn't a magic user, but we can probably assume that he was not.) The book reads like one of the better episodes of Reign, and Henriette is a strong female character in a time in which women were often treated like property or worse. Obviously, Castellan took liberties with the characters, but her modernization of some of their sensibilities and personality traits made them more compelling and relatable, and also made me want to look up more about their "real" personas. (Although, I might be disappointed at what I found.)
Bonus Factor: Courtly Intrigue (with Magic!)
Reading about the machinations of royalty has always seemed a bit fantastical to me given how drastically different their lives are from mine, so the addition of actual magic to the plot didn't seem like too much of a stretch. Plus, it adds a bit of tension to the story—part of the plot revolves around the unexplained deaths of Sources and Henriette's fear of her secret getting out.
Bonus Factor: LGBTQ+ Representation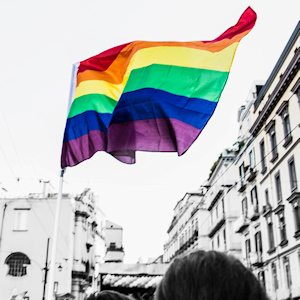 It's a documented fact that the real Philippe was fluid in his sexuality and, while married to women, had many (and possibly preferred) male lovers. In the Shadow of the Sun takes some modern liberties with his character, I think, but it's nice to see a queer character who was actually queer in real life be portrayed positively in a novel. Because, believe it or not, queer folk have existed for a long, long time. And it wasn't always The Thing that it's sometimes made out to be.
Factor: Series Starter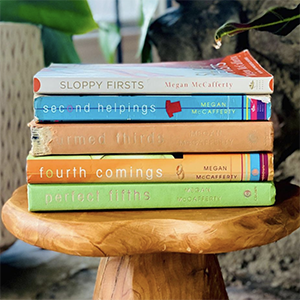 I was totally satisfied with the ending of this book, which I finished thinking was a standalone. I don't see the need for more, but if Castellan has more story to tell, I'm willing to dive back into this world.
Relationship Status: Friends, But Maybe More
We had a good time together, Book. I like you, and I think you like me, but maybe let's take it slow? We can see how we are as friends before diving into anything more. I don't want to see either of us get hurt.
Literary Matchmaking
FTC Full Disclosure: I received a copy of this book from Feiwel and Friends, but got neither a private dance party with Tom Hiddleston nor money in exchange for this review. In the Shadow of the Sun is available now.