Cover Story: Exodus 20:4
Drinking Buddy: Proverbs 29:31
Testosterone Level: Genesis 3:11
Talky Talk: Revelation 3:16
Bonus Factors: Leviticus 18:22
Bromance Status: Luke 6:22
Cover Story: Exodus 20:4
Yes, the small press clip art. There were more than a few typos in this one as well.
The Deal:
Sixteen-year-old Antony Duck-Young Del Vecchio has it all. Adopted as an infant from South Korea, Tony now lives with a wonderful Italian Catholic family (he has four sisters). He's a member of a great youth group and has lots of friends. Elizabeth, the most popular girl in his church, is totally crushing on him. He's truly blessed.
Except…well, he doesn't like Elizabeth in that way. Actually, he doesn't like any girl that way. But sometimes he finds himself looking at other guys in a way that would make Jesus weep. But he's Catholic! Catholic boys don't think that way. What would the youth group think? What would his parents say?
And then he meets David. David, the super hot bad boy…who's just as faithful as Tony.
Oh Jesus.
Drinking Buddy: Proverbs 29:31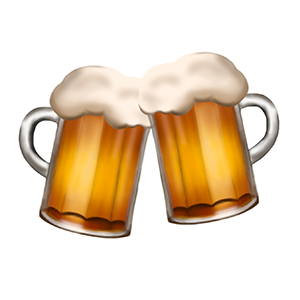 I wanted to like Tony. Feeling that your faith and your sexuality are not compatible must be hellish. But when every third chapter is a long prayer, hymn, or scripture reading, I felt like Tony would disapprove of many of my own life choices. He's the kind of kid I'd avoid out of fear I'd end up offending him and then I'd get all defensive and be a jerk about it.
Testosterone Level: Genesis 3:11
We have hit absolute zero in romantic chemistry. Okay, so David teaches Tony that there's nothing wrong with two men loving each other…so long as it's done in the confines of the marital bed. There's nothing shameful about David and Tony getting naked and sweaty together…just as soon as they get married one day. It'll be all the more special since they waited.
Sorry, but most teens don't need to read a book to find out what it's like not to have sex. I understand it's a religious objection, but it doesn't make for compelling reading.
David is cast in the role of the bad boy, the rebel, the edgy kid. But when he tells Tony to put his shirt back on, well…
He also says 'shit' so often, he reminds me of a twelve-year-old experimenting with profanity for the first time.
Talky Talk: Revelation 3:16
So you can be true to yourself or go to heaven. What kind of life is that? In the tradition of The God Box, Kerick shows teens that things are not always that black and white.
However, I am not Catholic, nor am I especially spiritual. Reading all the scripture and papal declarations in this book left me feeling like I'd been watching a boring religious show. The characters were mostly stock, and when I read about forbidden romance, I don't expect it to end in prayer. Even faithful kids might find this one a little too tedious to maintain interest.
Bonus Factors: Leviticus 18:22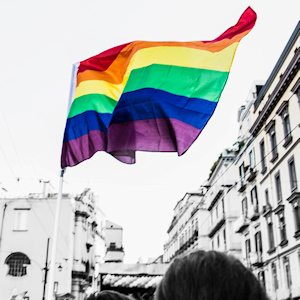 So the most boring book of the Bible specifically says you're not supposed to love like that. But David points out that it also says you're not supposed to shave, get tattooed, or wear mixed-fabric clothing. David explains how the love of Jesus is more important than one's sexuality.
Meanwhile, when Tony tries to discuss this with his youth group sponsor, she insists that he's choosing to be gay, and if would just take Elizabeth out on a date, he'd be cured. When this ends badly, the sponsor kicks him out of the youth group and outs him to his parents.
Which message do you think God approves of? Really?
Bromance Status: Luke 6:22
I didn't care for you, but it's because you're a little boring, not because you're gay.
FTC full disclosure: I received a free copy of this book from the author. No money whatsoever.