About the Book
Title:
The Inheritance Games (The Inheritance Games #1)
Cover Story: Montell Jordan
BFF Charm: Yay
Talky Talk: Westing Game Meets Knives Out
Bonus Factors: Rich Family, Mystery House
Factor: Series Starter
Anti-Bonus Factor: Abusive Ex
Relationship Status: I'll Bring the Declaration
Content Warning: There are scenes of an emotionally abusive nature and the aftermath of physical abuse in The Inheritance Games that might be triggering for some readers.
Cover Story: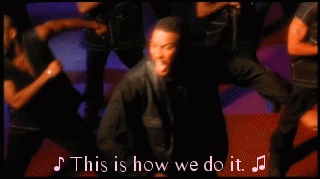 This is no computer-generated awesomeness—the sculpture is a real, 3D masterpiece that I, were I Barnes, would 100% have framed and hung in my home in a place of honor.
The Deal:
Avery Grambs is living day-to-day, making ends meet the best she can. Her mother died, leaving her in the care of a half-sister, who's also struggling to keep afloat. All Avery wants to do is get through high school and college, and then find herself a job that allows her to travel.
When Avery's contacted by the estate of Tobias Hawthorne, eccentric billionaire philanthropist, Avery thinks it's a joke. She doesn't know Hawthorne and has no idea why he'd include her in his will. And when she hears that he's left her pretty much everything, she's certain that someone's messing with her. She's not entirely wrong; to get the inheritance, she must live for an entire year in Hawthorne House, a house filled with secret passages and puzzles … and Hawthorne's family, including the four Hawthorne grandsons, each of whom seems to be playing their own games.
BFF Charm: Yay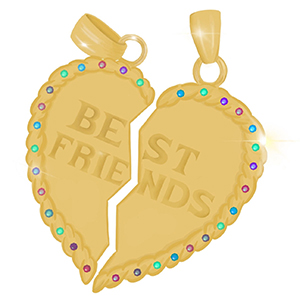 The fact that Avery's the youngest billionaire ever notwithstanding, I'd absolutely love to be friends with her—before or after her windfall. She's a smart—both street and book—young woman with a good head on her shoulders. Even when she doesn't have money to spare, she is kind to people less fortunate than her. She's extremely clever and sees the world around her differently than a lot of people, which comes in handy when trying to un-puzzle the world of Tobias Hawthorne. Her brain works totally different than mine, and it would be fascinating to hang out with her and learn how she arrives at her decisions and conclusions. And to be totally materialistic, the idea of being able to borrow my BFFs private jet on occasion isn't a bad prospect at all.
Swoonworthy Scale: 5
The three youngest Hawthorne grandsons—Grayson, Jameson, and Xander—are all around Avery's age, and all are both attractive and intriguing, a dangerous combination. But the position Avery finds herself in means that she can't really trust any of them even when her body's telling her to throw caution to the wind.
(Ed. note: Xander, the youngest, isn't really part of the equation, but there were moments when it seemed like he could be. The love triangle—and there's no mistaking that it is, indeed, a love triangle—is for the most part just between Grayson, Jameson, and Avery.)
Talky Talk: Westing Game Meets Knives Out
The idea of solving puzzles for an inheritance left by an eccentric billionaire isn't a new one, but it is always a fun trope to read. Barnes leans more toward the themes of The Westing Game in The Inheritance Games—Tobias's death wasn't suspicious—but the elements of the rich, entitled, shocked family with secrets feels very much like Knives Out.
The puzzles in The Inheritance Games leave a little to be desired; the nerdier side of me wanted more complexity in the explanations of the search for clues and answers than we got and meandering passages about Avery's travel through the house. (I mean, it had wings, plural, and myriad of secret passages that we only got to read about a few of.) The characters, particularly Grayson and Jameson, were the true puzzles of the book; it was hard to trust them, even past the end of the novel when more of their secrets were revealed. Barnes's background in psychology definitely comes into play here.
Bonus Factor: Rich Family
Although the family makeup is different than that of the Drysdales, the Hawthornes totally have the same vibe. None of the grandsons wears a cable knit sweater, sadly, but I can imagine at least one of them has one in their closet.
Bonus Factor: Mystery House
Tobias Hawthorne never finished building and changing Hawthorne House; he added wings and rooms and secret areas every year. It reminded me a ton of The Winchester Mystery House, with fewer paranormal aspects/doors that lead nowhere.
Factor: Series Starter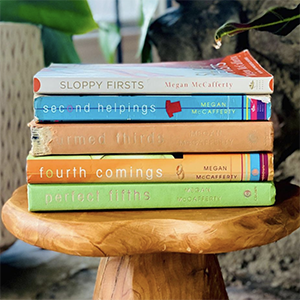 The Inheritance Games is a #1. There's a cliffhanger at the end of the book, but it's not so terrible that I am gnashing my teeth at the fact that I won't get to read the sequel until sometime in the future. I can't quite tell if it'll just be a duology or there are more planned, but I wouldn't mind chasing Tobias Hawthorne's crazy for a while yet.
Anti-Bonus Factor: Abusive Ex
Avery's sister has a horrible ex named Drake that is both emotionally and physically abusive. And, he sadly does not get kicked to the curb nearly soon enough for my preferences.
Relationship Status: I'll Bring the Declaration
You weren't as complex as I was hoping for, Book, but our adventures were exciting and our time together well-spent. I look forward to digging even deeper into your secrets the next time we meet.
FTC Full Disclosure: I received a copy of this book from Little, Brown Books for Young Readers, but got neither a private dance party with Tom Hiddleston nor money in exchange for this review. The Inheritance Games is available now.