About the Book
Title:
It Looks Like This
Cover Story: You're Not Even Trying
Drinking Buddy: This Is a Safe Space
Testosterone Level: Some Enchanted Evening
Talky Talk: If It Ain't Broke
Bonus Factor: Awesome Little Sister
Bromance Status: Ally
Cover Story: You're Not Even Trying
Seriously. Where's the real cover? Okay, it's a combination of the LGBTQ rainbow and a painting of a sunrise that Mike does, but this is what a book looks like when the dust jacket is missing. At least it's not a giant teen face.
The Deal:
Fourteen-year-old Mike and his younger sister Toby aren't thrilled about moving from Wisconsin to Virginia. But they make a new life and new friends. It's just that Mike has trouble fitting in. Victor, the school jerkwad, keeps calling him a queer. And Mike's father…he wanted a more macho son. Someone athletic, that he can talk football with. Not someone wimpy like Mike. He just needs to toughen up. Be a man. Maybe start going to church more.
And then Mike meets Sean. A rich, fun, nice guy who really bonds with him. Someone who can be a true pal. And maybe…maybe more. Dancing around a line that cannot be uncrossed, the boys avoid their fathers and Victor with his cell phone camera. Hopefully, no one will ever find out.
But should they have to hide who they are?
Drinking Buddy: This Is a Safe Space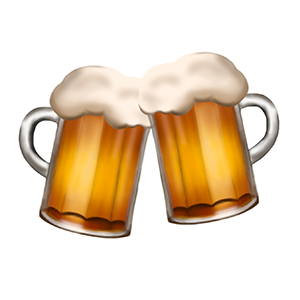 Once again, my mandated reporter is showing. As you may have imagined, all Mike really needs is an adult to say 'There's nothing wrong with you and I love you no matter what.' He does not get this from his father, his mother, or his grandmother, who worries that he's going to grow up 'soft.' I keep wanting to give Mike links to PFLAG and the Trevor Project, before I remembered that he's a fictional character.
We all have Mikes in our life, even if we don't realize it. Remember that in your day to day speech.
Testosterone Level: Some Enchanted Evening
Mike is an artist. He's not a fighter or a gridiron bone breaker. Nothing wrong with that. But when he and Sean are alone…when he comes in all sweaty after basketball…when they go swimming together…when Sean suggests that Mike sketch him like one of his French girls…
My, my my…
Talky Talk: If It Ain't Broke
The book starts a little slowly, with a lot of internal moaning on Mike's part. Things don't get exciting until he meets Sean.
As you can guess, Mike and Sean are found out. Mike's father, who was recently appointed an elder of his mega-church, does not react well to the reason for his son's sudden interest in basketball. Fortunately, there are special places where people like Mike can be sent. Camps that can help him get rid of these horrible, sinful desires. It's practically like a summer vacation.
True, he'll be isolated from the world for a month, no visitors or phone calls. He'll have to repeat his freshman year. Lots of early morning prayer. Sermons on why Mike is just trying to recapture his father's affections. It's all good.
Mike wants to change, right? No one wants to be…unnatural.
There's been a lot of debate recently about the practice of so-called conversion therapy. Many states are banning the practice for minors, but for now, the idea still persists. While the book's Camp Innerpeace is not the hellscape it could be, this was an interesting look at modern-day exorcisms.
Also, the author apparently does not know what quotation marks are.
Bonus Factor: Awesome Little Sister
Mike's sister Toby is in junior high. At an age where most kids can't stand their siblings, Toby is fiercely protective of her older brother. He is not broken, he doesn't need fixing, and she's not afraid to let anyone know it. And sometimes having a Toby in your life can make all the difference in the world.
Bromance Status: Ally
While I probably won't read you again, I'm glad that books like you exist, and I'll do my best to promote them.
Full disclosure: I received neither money nor cans of Heineken for writing this review.