About the Book
Title:
It's Kind of a Cheesy Love Story
Cover Story: Cute
Drinking Buddy: Whatever's on Tap
MPAA Rating: PG-13 (Language, Alcohol Use)
Talky Talk: Episodic
Bonus Factor: 15 Minutes of Fame
Bromance Status: Friendly Coworker
Cover Story: Cute
Nice and simplistic, and a catchy title. Like the contents of the book, there's not a lot more I can say.
The Deal:
Sixteen years ago, Beck Brix's very pregnant mother walked into the Hot N' Crusty pizza parlor because she needed a slice. She came out with a baby, who showed up unexpectedly on the floor of the women's room This caused a bit of local hoopla and Beck became a minor celebrity. Del, the owner, used the incident to make his restaurant famous and looks at Beck like a niece. And now that she's sixteen, she has a job waiting for her.
The thing is, Beck doesn't especially enjoy her reputation as the Hot N' Crusty girl, and is constantly turning down interview requests and photo opportunities. She's not excited about working at a pizza joint either, but it's the best she can get at sixteen and the owner likes her. Besides, she's the only one of her group of friends who isn't from a wealthy family so she kind of has to get a job. But now her friends are off having fun on the weekend, and the people who she now works with are kind of cliquey. Especially Julianne, the awkward cashier, and Tristan, the sullen delivery driver. Was Beck's birth the peak of her existence?
Drinking Buddy: Whatever's on Tap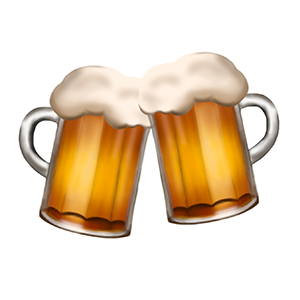 Beck is someone who certainly lets us into her head, which is good for a first person POV character. She's in full blown teenage paranoia mode: Are her friends ditching her? Are the people at work talking about her? Why is Tristan so annoying? Why is Tristan so cute? Is her name to forever be associated with a pizza joint restroom? Will her old friends think her new friends are trashy and uneducated? Will her new friends think her old friends are stuck up and obnoxious?
Calm down, Beck. People like you. Don't overthink things.
MPAA Rating: PG-13 (Language, Alcohol Use)
The first time we're introduced to Tristan, with his aloof attitude and grungy good looks, I knew he was the book's romantic interest. A girl doesn't dislike a guy with no red flags that intensely for no reason, at least not in a YA novel. Unfortunately, Beck and Tristan are the two most paranoid people in the world, so we get a lot of angry silence and misunderstandings before they both can finally admit it.
There was some good personal growth in this book. Beck and her friends come from a school where college is the most important thing in one's future, and she literally doesn't know anyone who doesn't plan on going. But Tristan is a talented woodworker with dreams of opening his own shop one day. Could Beck really see herself with a guy who's not going to college? Stay tuned.
Talky Talk: Episodic
The thing about this book is that there was no overarching theme or conflict. Everything kind of happened in bursts. It was pretty obvious that Beck and Tristan were going to get together, so there was little breath holding there. There were lots of smaller conflicts: Beck being afraid to introduce her preppy school friends to her more down to earth work friends, Beck calling in her old friends to do an emergency makeover on Julianne, Beck realizing that Tristan's lack of college plans wasn't a bad thing, etc. But these problems were all introduced and solved within a chapter or two. It felt like watching multiple episodes of a well-written teen drama.
Even the big theme, Beck's embarrassment about being the Hot N' Crusty girl, wasn't that impressive. Yes, it's not a reputation she enjoys, but it's not like her parents are trying to exploit her or that she's known outside her immediate town. Conflict is essential to a novel, and this was lacking.
Bonus Factor: 15 Minutes of Fame
Andy Warhol famously said that in the future, everyone would be famous for fifteen minutes. Well, Beck's pointless fame has lasted sixteen years. She's tired of the jokes. She turns down offers for 'Where are they now?' interviews. Her unexpected arrival got her free pizza for life, and her father keeps making the same tiresome joke that she should have been born at a bank or a car dealership. Can't she just be a regular girl?
But hey, sometimes it's nice to have a unique backstory, even if it's nothing you accomplished personally. Did I ever tell you that Daniel Boone was my 8X great uncle? Or that during World War II, I had a great uncle who was a POW in Germany, and another who was a POW in the US? Revel in that family history!
Bromance Status: Friendly Coworker
I enjoyed spending time with you. I just don't think I'd go out of my way to hang out beyond my FYA obligation.
Literary Matchmaking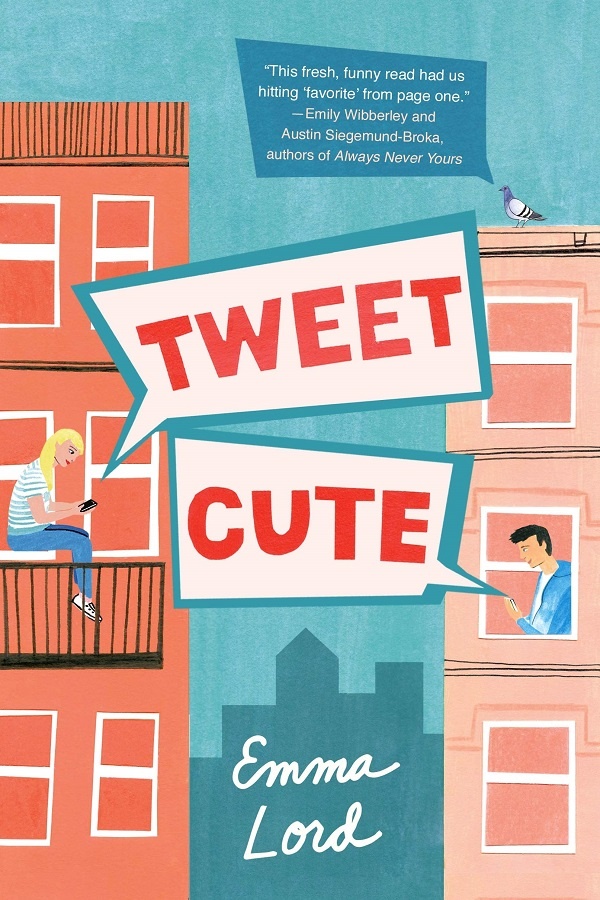 Tweet Cute
For more restaurant romance, read Emma Lord's Tweet Cute.
FTC full disclosure: I received a free e-copy of this book from the publisher, but no money or deep dish. It's Kind of a Cheesy Love Story is out now.