About the Book
Title:
Jewel of the Thames (Portia Adams Adventures #1)
Cover Story: Montell Jordan Award
BFF Charm: Yay!
Talky Talk: Elementary, My Dear Watson
Bonus Factors: Sherlock Holmes, Kickass Gram
Relationship Status: Partners In (Solving) Crime
Cover Story: Montell Jordan Award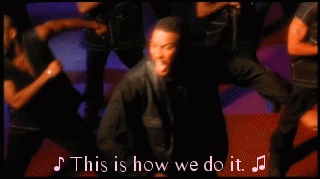 I could stare at this cover forever. The London skyline, the cool-to-neutral color palette (perfect for cold, damp London), the glorious swirly details sketched into the background, and the silhouette of our young sleuth poised for action, magnifying glass in hand! It strikes a good balance of appealing to YA audiences AND historical/twee mystery lovers alike.
The Deal
Portia Adams is a smart, shy, observant girl of nineteen living in 1930's Toronto. When we first meet our heroine she has just lost her beloved mother to cancer. It's at the funeral that Portia encounters an elegant, wealthy older woman, who introduces herself as Irene Jones. She is Portia's new guardian. Since she lost her father in the Great War and has no other family, she travels with Irene to London where she takes up residence in a property left to her by mysterious grandparents whom she has never known. The address? 221 Baker Street.
That's right – Portia is the granddaughter of Dr. John Watson and his first wife, Portia's maternal grandmother. All of this is news to Portia, who struggles to comes to terms with all of this new family, as well as her new position as landlady of 221 Baker Street. The house is sectioned off into flats, and her tenants are Mr. and Mrs. Dawes and their strapping young Constable of a son, Brian. Portia enrolls in the local women's college, but spends most of her time amongst the casebooks of her grandfather, reading about his adventures with the one and only Sherlock Holmes. She has a natural gift for deduction and soon finds herself enmeshed in a sequence of three different mysteries, assisting Scotland Yard and growing closer to a certain dashing Constable.
But the biggest mystery of all is Portia's heritage. Why didn't her mother ever tell her about her famous grandfather? Why is Irene Jones always away on random trips all over the world? And where is Sherlock Holmes, and can he give her the missing pieces to her own personal puzzle?
BFF Charm: Yay!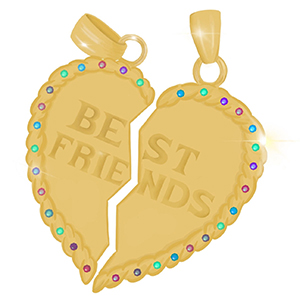 As a self-confessed extrovert who happens to love befriending introverts, how could I not love Portia? She's whipsmart and independent, almost to a fault. Constable Dawes and his parents are forever making sure she's not isolating herself for days on end up in her apartment, poring over Holmes & Watson casefiles. I could sympathize with her being a Fish Out of Water, always at the receiving end of a snide remark about her "American" accent from the other girls at college. (I spent 7 years living in the UK and let me tell you – it gets OLD having to discuss your different-ness with every single person you meet.)  My greatest hope for Portia in future installments is that she gets a BFF of her very own, having lost her previous one – her mother.  Girlfriend could really use an evening down at the pub every now and again.
Swoonworthy Scale: 5
There is definite heart-fluttering and flirting going on between Portia and Constable Brian Dawes.  He's a good lad, encouraging her in her pursuits, never once raising an eyebrow that she doesn't follow the traditional path for young women of her station. He comes to rely on her quite regularly in his line of work and treats her as an equal. For 1930's London this is tantamount to panty-inflammation as far as I'm concerned. 
Talky Talk: Elementary, My Dear Watson
Portia narrates her adventures with the sort of straight-forwardness that one would expect from a budding detective. This isn't to say that atmosphere is lacking. Tea is always being made, good manners are always observed, and an urgent sense of the "game being afoot" makes this book a swift and pleasing read, building up to a wonderful, surprising finale.
Bonus Factor: Sherlock Holmes
Sherlock is hot right now, thanks to a certain Mr. Cumberbatch and the BBC, and there is no shortage of Sherlock Holmes re-tellings/spinoffs on bookstore shelves.  He's everyone's favorite brilliant curmudgeon/borderline sociopath and our love for him isn't going away anytime soon.
Bonus Factor: Kickass Gram
While Irene Jones isn't Portia's grandmother in any official capacity, she's the closest she's ever had to having one. And seriously, who doesn't want a fabulous, wealthy, independent grandmother, who seems slightly dubious with multiple dead husbands and houses all over the world? EXACTLY.
Relationship Status: Partners In (Solving) Crime
Book, as soon as I saw your glorious cover and read the words "Sherlock Holmes" I knew it was fate. You filled the twee mystery-shaped hole in my heart and for this, I'm yours. I'll be the Constable Reggie to your Inspector Spacetime, the Lieutenant Abbie Mills to your Ichabod Crane, the Watson to your Holmes.  And your finale – OH my stars – I simply can't wait for the next installment!
FTC Full Disclosure: I received a free review copy from Fierce Ink Press. I received neither cocktails nor money for this review (dammit!). Jewel of the Thames by Angela Misri is available now.
---
About the Contributor:
Amanda Reid is an East Coast girl living in California who will never stop missing a true autumn. She's a bookseller who specializes in kid and teen lit, and she bakes a damn fine pie.