About the Book
Title:
City of Fallen Angels (The Mortal Instruments #4)
Cover Story: Half-Heads
BFF Charm: Yay
Talky Talk: Easy Peasy
Bonus Factors: Mysterious Loner Dude, Duckie, Bonus Jonas
Relationship Status: I Wish I Could Quit You
Spoiler Alert: If you haven't read the first three books in the series, SPOILERS ahead!
Cover Story: Half-Heads
Hey, look! It's two incomplete heads! WHAT is up with Clary's eyes? At least these books' covers all follow a similar format. It's just a shame it's THAT format.
The Deal:
La-di-da, we rejoin our heroes back in New York, where Simon is getting used to being a vampire and Clary and Jace are presumably in relationship bliss. Of course, all is not well with our young Shadowhunters, as Jace finds it difficult to communicate with Clary (or anyone else), and strange folk are after Simon…
And I guess that's all I can say, not for spoilerish reasons, but because that's kind of all that happens in this book. But more on that later.
BFF Charm: Yay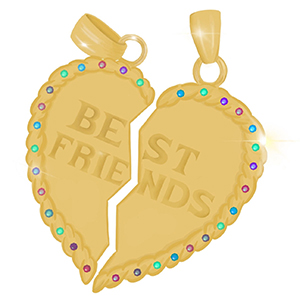 So I handed round my charm to all the characters during my read of the first three books, and reading this one didn't make me want to ask for them back. Clary is still smart, and Simon has only gotten better. My main issue was with Jace. While I still swoon at the memory of Jace from the first three books, the Jace in this one felt flat to me, although part of that had to do with who I now picture for him, as you'll see below.
Swoonworthy Scale: 5
This book has so much potential for swoon!!!! I mean, the angels are doin' it, doin' it — 9 on a scale of 1-10 — kind of swoon. But it just… didn't. Maybe this is due in part to the two years that have lapsed since the release of the previous book. Maybe it has to do with the fact that after EVERYTHING Clary and Jace had fought through to be together, and how their love had felt like intensity in ten cities in the previous books, that I just couldn't buy their sudden distance. Or the fact that they hadn't even progressed to the heavy petting portion of their relationship. And maybe it's because throughout their struggles in this book, I couldn't find it in myself to care.
That said, Simon got some swoony action that brought one nice moment near the end. Magnus and Alec are also due the credit for the score being as high as it is. Want more of them!!!!
Talky Talk: Easy Peasy
Cassandra Clare's writing style is devourable, and that's just what I did with the first three books. But like I said earlier, not a whole lot happens in this book. Like, you could read the last few pages and kind of not have missed anything. And that gave me a sad. Then SO much happened in those last few pages, leaving the book with one mother of a cliffie, that the whole book felt like one big tease. And nobody likes a tease. Nobody.
Bonus Factor: Mysterious Loner Dude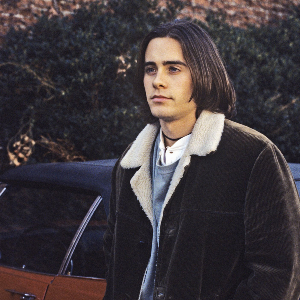 Jace Wayland is still an MLD, heart and soul. And while that may have been the root of his relationship problems, it's what made me fall in love with him in the first place.
Bonus Factor: Duckie
Just as Jace is the MLD, Simon is the quintessential Duckie, (it's like Cassandra Clare wrote these books with our book report structure in mind!) it was nice in this book to have him as a more central figure. Where I sometimes found myself annoyed with him in the earlier books, he was the redeeming point for this one.
Bonus Factor: Bonus Jonas
Once again, Magnus Bane was my favorite character. As I mentioned above, his relationship with Alec has more swoon in it than all of the other couples combined.
Relationship Status: I Wish I Could Quit You
I had an awesome summer fling a couple of years ago with the first three books, so when this one showed up this summer, I couldn't help driving by where it was staying, hoping to get a glimpse of it. But then we DID get together, and I found myself… disappointed. I wasn't even looking for anything serious with this book, but I felt like it jerked me around all summer, and then right before it left, it said something that ensured I'd be back for more… against my better judgement.
FTC Full Disclosure: I received my free review copy from publisher. I received neither money nor cocktails for writing this review (dammit!). City of Fallen Angels is available now.