About the Book
Title:
Just Patty (Patty #1)
BFF Charm: Eventually
Swoonworthy Scale: 0
Talky Talk: Jean Motherlovin' Webster
Bonus Factors: Boarding School, Practical Jokes
Relationship Status: Slumber Party Pal
The Deal:
In this prequel of When Patty Went to College, young Patty Wyatt is a student at St. Ursula's, a religious boarding school for upper class young girls. In a series of vignettes, Patty and her minions wreak charming havoc on the school and all of its inhabitants.
BFF Charm: Eventually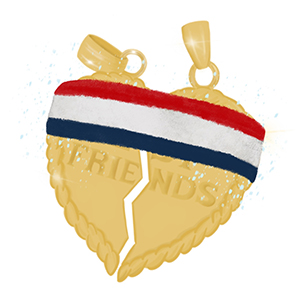 I was about to return to sender this shit, because Patty is SUCH a mean girl. In the first chapter, Patty & Co. attempt to bully their "fat" classmate (159 lbs) into being skinny. What the actual fuck?!
But Patty isn't actually any good at being a mean girl. She is constantly befriending people she's supposed to hate, and she gradually becomes more of a benevolent dictator as the story progresses. Unlike Cher Horowitz, she wants to use her popularity for a good cause, like coercing her classmates to give more to charity and co-opting their belongings for the sake of making a frumpy classmate look presentable. She's more of a Robin Hood than a Heather, and I couldn't hold out on my BFF charm for very long.
Swoonworthy Scale: 0
Like all of Jean Webster's books, this story is more about sisterly friendships than romance, and that's alright by me.
Talky Talk: Jean Motherlovin' Webster
JEAN WEBSTER WHY DID YOU DIE IN CHILDBIRTH?! Every sentence you ever wrote is a delight, and there are not enough of them in the world:
Patty murmured a few polite phrases and retired to dress for dinner, stubbornly resolved to be as distant with Harriet as possible. Her friendship was not a commodity to be bought with tea and buttered toast.
For the record, I am not so scrupulous as Patty. You can buy my friendship with just the tea, even.
Harriet's hair was rippled loosely about her face, and tied with a pink ribbon bow. The ribbon belonged to Conny Wilder, and had heretofore figured as a belt; but individual property rights were forced to bow before the cause.
I'm going to start stealing my friends' possessions as I see fit, and then when they protest tell them that "individual property rights are forced to bow for the cause."
Bonus Factor: Boarding School
If I had read this when I was younger, I would have desperately longed to be sent away for school. It's not just that it's a boarding school, it's that it's an old timey boarding school. The hijinks to be had! The rules to be broken! Sign me up.
Bonus Factor: Practical Jokes
As always, Patty & Co. are up to no good. And by up to no good, I mean, doing excellent things. My favorite prank comes when snooty Mae Mertelle tries to make herself more popular by inventing a star-crossed English lover, Cuthbert St. John, who sends her violets every Sunday. Patty, fed up with Mae's airs, discovers the ruse. Instead of telling her classmates the truth, she simply starts sending Mae increasingly tacky gifts from "Cuthbert St. John" until a highly embarrassed Mae is forced to call of their fictional engagement. It's fairly appalling behavior on Patty's part, but everything about Mae is appalling. I relished in her fall from grace at the hands of Patty.
Relationship Status: Slumber Party Pal
This book might not be as cool and charming as its sisters, but we still have a lot of fun together, giving each other makeovers and sharing gossip. Don't tell anyone, but we even formed this cool new secret society. No, you can't join; its too cool for you. And don't even think about being mean to us, or we'll totally write about you in our burn-book.
FTC Full Disclosure: I received neither money nor cocktails for writing this review (dammit!). Just Patty is available now.