About the Book
Title:
Keep My Heart in San Francisco
Cover Story: Montell Jordan
BFF Charm:  Yay!
Talky Talk: Straight Up San Fran
Bonus Factors: Bowling
Relationship Status: Bowlmates
Cover Story: Montell Jordan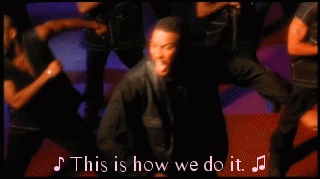 Um, this cover is so freaking cute that the author got a tattoo of the bowling pins from it! Amelia, would it be weird if someone else got a tattoo of your book's bowling pins? Asking for me.
The Deal:
Caroline Wilson, a.k.a. Chuck, is all set for the best spring break ever. No, she will not be partying in Cancun. She's going on a tour of her dream design school (FIDM) and stalking estate sales for the best vintage clothes San Francisco has to offer. But her plans get derailed when she and her ex-best friend Beckett overhear an argument between Chuck's dad and the landlord of their family bowling alley. Bigmouth's Bowl is in big trouble if Chuck's dad can't cough up the $8,000 in back rent he owes. And if Bigmouth's shuts down, Chuck will be forced to move to Surprise, Arizona.
The last thing Chuck wants is to spend her spring break with Beckett, especially after he betrayed her so badly last year, but Beckett has a plan to save Bigmouth's…a plan that involves breaking the law. He convinces Chuck to join him in a series of underground bowling games, where together they hustle players and make the cash they need to pay Bigmouth's back rent. But Beckett's hustle relies on Chuck being a better bowler than some of San Francisco's biggest pin pushers, and these guys don't like being played. The more money Chuck makes, the closer she gets to saving her family's legacy and her home in San Fran, but it also means she's digging herself deeper and deeper into a hole she can't climb out of.
BFF Charm: Yay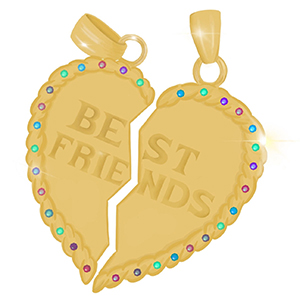 Chuck's been a bit of a loner ever since she and Beckett had a falling out. But not anymore, because *waves BFF charm in the air.* Chuck loves hunting for vintage clothes and has great taste in music. We could hit up estate sales together and listen to Father John Misty and go bowling. But we could also relate on a deeper level. On top of the stress of potentially losing her family business and the city she loves, Chuck has anxiety and depression. She sees everything in life through the filter of her mental health, which is extremely relatable, but she also did what she had to do for herself and her family. She's fearless and funny no matter what.
Swoonworthy Scale: 7
Beckett Porter is PRIMO book boyfriend material. I like a guy who has personal style in spades and isn't afraid to take a risk. He and Chuck have a lot going for them. They're former best friends who know everything about each other, but they also had a falling out last year that amps up the tension between them. And there's also a bit of harboring old crushes and nursing old wounds going on. So when part of Beckett's hustle involves Chuck pretending to be his girlfriend at the bowling games, the swoon is palpable. All my favorite tropes are present: best friends to lovers, enemies to lovers, fake dating. I want for nothing!
Talky Talk: Straight Up San Fran
Coombs delivers a debut novel that's quirky and cool, just like the city in which it's set. This is one of those books where San Francisco feels like a character in and of itself. You know that musty-in-a-good-way smell that hits you in the face when you walk into a vintage clothing store? Or the citrusy smell of floor wax in a bowling alley? That is what this book felt like. Maybe comparing a book to musty clothes and floor wax doesn't seem like a compliment, but I SWEAR it is. The details in Keep My Heart in San Francisco crackle with life, and Chuck and Beckett's hustle keep the plot moving steadily. You'll get lost in it quickly and wish you could stay there.
Bonus Factor: Bowling
I love bowling. I MISS BOWLING. The only sport I want to play is one that's mostly sitting around drinking beer. I actually took a semester of bowling in college. And I don't mean that as a joke. I got an actual college credit for a bowling class.
Relationship Status: Bowlmates
Haha…get it? BOWLmates???? Seriously though, Book, you and I were meant 2 be. You're cool as hell. You've got great style. You know how to hustle but also have a serious side. You've got all the traits I look for in a contemporary YA, which is why I loved staying up late with you every night.
Literary Matchmaking The Accidental Bad Girl
Or if you're in the mood for more girls who get caught up in the dark and seedy world of hustling, read The Accidental Bad Girl by Maxine Kaplan.
FTC Full Disclosure: I did not receive money or Girl Scout cookies of any kind (not even the gross cranberry ones) for writing this review. Keep My Heart in San Francisco is available today.