About the Book
Title:
King of Scars (King of Scars #1)
Cover Story: Gilded
BFF Charms: Be Mine, Yay, and Let Me Love You
Talky Talk: Snark and Artistry
Bonus Factor: Grishaverse
Anti-Bonus Factors: Cliffhanger, Abuse
Relationship Status: Already Married
Danger, Will Robinson! Although King of Scars is the first book in the Nikolai Duology, Bardugo references plot points and elements of both The Shadow and Bone trilogy and the Six of Crows duology within—and there might be spoilers to those elements in my review. If you have not read these other series, you might want to go back and catch up before you dive into this book.
Cover Story: Gilded
Although it isn't as obviously SHINY in digital form, this cover is delightfully ostentatious and just over the top enough to be perfect for the titular character. There's a lot going on, but each element has a place in Nikolai's story.
The Deal:
Nikolai Lantsov is the current King of Ravka, a country slowly recovering from a nasty civil war. Ravka's neighboring countries are pushing their boundaries and questioning how fit Nikolai is to rule—and Nikolai himself can't help but have his own doubts, thanks to a dark power simmering just underneath his skin.
Along with Zoya Nazyalensky, a supremely powerful Grisha, and a young monk with some questionable beliefs, Nikolai must travel to Ravka's most mystical places to find a way to both save himself and his people.
And meanwhile, elsewhere in the world, a certain waffle-loving crow is working for her king …
BFF Charms: Be Mine, Yay, and Let Me Love You
Meeting Sturmhond in Siege and Storm, I had no idea how much I'd grow to adore the strange fellow who seemed only to care about himself and the money he could make. But, like Alina, I had a sense that there was more to him than met the eye, and I was so glad to find out that we were both right. Nikolai—and the cheeky, bad boy exterior that masks a slightly damaged, somewhat unsure, unabashedly loyal and thoughtful interior—had his hooks in me before I ever realized. So to say that I am very glad to get to spend more quality time with him is an understatement.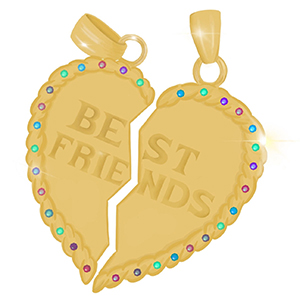 Zoya's a hard egg to crack. She's mean, ruthless, and the kind of badass who can wither men's balls with a look that we all aspire to be. She's not the kind of person you like, right off, and her personality is neither warm nor open, so unless you're willing to stick around and be insulted and belittled, learning to like her—and for her to tolerate you—is a non-issue. But we get to see inside her head and heart in King of Scars, and it helps to show how complex she truly is. I'd still be totally frightened of her at all times, however, were we to form a connection. She's just like that.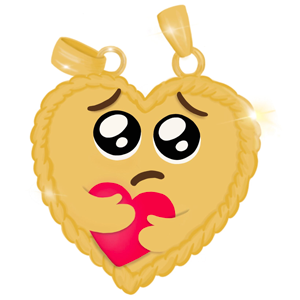 Nina Zenik was never my favorite while reading Six of Crows, but I always envied her confidence and swagger. The Nina in King of Scars is somewhat broken (for good reason), but that only makes her more approachable and real. Although she needs no one's protection, I wanted to be there for her, to help her through the pain. And to maybe get some lessons in self-love while we were at it.
Swoonworthy Scale: 5
Bardugo's a master of playing the long game when it comes to swoon. And building the foundations of what could possibly be, "if only …" On the surface, there's really very little swoon in King of Scars, but if you're paying attention, the book is absolutely rife with it. (Or so it seems. It might just be my hopeless romantic side seeing things that aren't there.)
Talky Talk: Snark and Artistry
Although there were glimpses of it in the Shadow and Bone trilogy, particularly with Nikolai's character, it wasn't until Six of Crows that I realized just how snarky Bardugo's writing is. And how much I look forward to her characters and dialogue, which are impressively real and awesomely snappy, respectively. King of Scars is another feather in her cap, featuring Bardugo's greatest hits: intriguing grey characters or situations, crazy attractive individuals (both physically and personality-wise), unique culture and magical system, and those savage one-liners, laughter inducing bon mots, and poignant lines that have my book looking like there was a sale on post-it flags. A few examples of the last items because I do what I want:
"You have emissaries to manage these matters of state," Zoya had argued, "ambassadors, underlings."
"The publish may forget how handsome I am."
"I doubt it. Your face is on the money."

Nina snorted. If men were ashamed when they should be, they'd have no time for anything else.

There had been a time when words had been the only place he could find solace. No book ever lost patience with him or told him to sit still. … Each spine had been an open doorway whispering, Come in, come in. Here is a land you've never seen before. Here is a place to hide when you're frightened, to play when you're bored, to rest when the world.
Bardugo's personality shines through her books.
Additionally, even though we're seven books into the Grishaverse now, and the world is a pretty familiar one, there's always something new to discover, or new for Bardugo to reveal. The world continues to grow and expand along with the stories of the characters, and King of Scars just cements the Grishaverse as my top fictional travel destination. (Yes, even with all the ways I could die there.)
Bonus Factor: Grishaverse
I've been a massive fan of Bardugo's since cracking open Shadow and Bone, and with each additional entry she adds to the Grishaverse, my love only grows. Being able to visit different parts of this world and learn more about its history and people is such a delight. King of Scars also nicely ties the somewhat disparate Shadow and Bone trilogy and Six of Crows duology together. I hope Bardugo never runs out of Grishaverse tales to tell.
Bonus Factor: LGBTQ+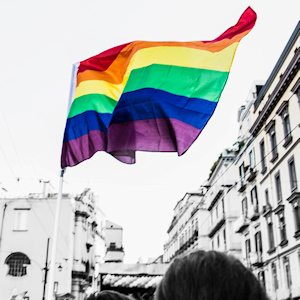 The inclusion of LGTBQ+ characters in King of Scars came as no surprise, considering I've read Bardugo's other books, but it's always nice to have that sort of representation included in a novel, especially when it's "not a thing." More of this, please, YA authors.
Anti-Bonus Factor: Cliffhanger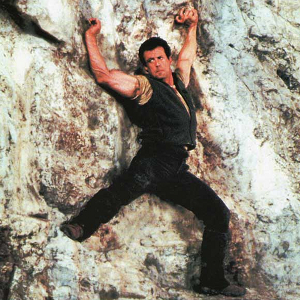 I really should have known it was coming, but damn if it didn't nearly make me lose my breath.
Anti-Bonus Factor: Abuse
A side plot in the book leads to the discovery of extremely mistreated women. Thankfully, our heroes don't take kindly to that sort of thing.
Relationship Status: Already Married
I loved you since the moment I heard your name, Book, and our time together did not disappoint. We're in this for the long haul, and I couldn't be happier about it.
Literary Matchmaking
The Language of Thorns: Midnight Tales and Dangerous Magic
And then, check out The Language of Thorns: Midnight Tales and Dangerous Magic for more Grishaverse magic … before starting all over again while you wait for the second in the Nikolai Duology (and/or the Shadow and Bone Netflix series).
FTC Full Disclosure: I bought a copy of this book with my own money and got neither a private dance party with Tom Hiddleston nor money in exchange for this review. King of Scars is available now.