About the Book
Title:
Kingdom of Ash (Throne of Glass #7)
Cover Story: She's Back
BFF Charm: Make it Rain
Talky Talk: Maastery
Bonus Factors: Teamwork
Anti-Bonus Factors: TEABS, Death
Relationship Status: Carranam
Red alert! Kingdom of Ash is the seventh (and final?) book in the Throne of Glass series. If you have not read the other six books (Throne of Glass, Crown of Midnight, Heir of Fire, Queen of Shadows, Empire of Storms, and Tower of Dawn, or the novella collection The Assassin's Blade) man your battle stations turn away now, as there will be spoilers for the series as a whole in this review. If you're caught up, however, feel free to continue below.
Cover Story: She's Back
We got a reprieve from this ghoulish woman with the cover of Tower of Dawn, but it's no surprise that she's back for the final book in the series. I just don't get how this is supposed to be Aelin.
The Deal:
Aelin's been captured by Queen Maeve and is being tortured for information.
Rowan, Lorcan, Elide, and Gavriel are on the hunt for Aelin but have little idea where Maeve might be keeping her.
Dorian and Manon are on separate quests that happen to coincide: Find the third Wyrdkey and find the Crochans—and somehow survive both.
Chaol's on the way back from the south, with powerful new allies and an even more powerful new wife.
Aedion and Lysandra are racing toward Orynth, doing their best to keep the Morath armies at bay, but their numbers dwindle with every battle.
Although they are separated, all are working toward the same goal: defeat Erawan before he destroys their world. But time is not on their side, and the chances of things going wrong seem far greater than those of things going right.
BFF Charm: Make it Rain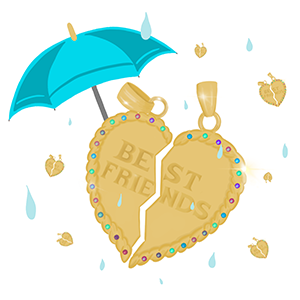 At this point in the series, I've talked at length about how I feel about the characters in these books. Even when they drive me crazy, I can't help but love them. Although I wouldn't want to be in their shoes, fighting for my life against literal powers of evil, I would love to be a part of Aelin's team, even if I was on the outskirts of it. Her friends—her family—are such giant personalities, and it would be a delight and an honor to be considered part of the crew.
Swoonworthy Scale: 6
It pains me to have to give Kingdom of Ash such a low score. At around 980 pages, you might think that the characters would find time to get it on—especially with the apocalypse looming. And they did—and the swoon was there—but they weren't the long, descriptive scenes we've come to expect from Maas. In this case, however, I feel it was appropriate. Kingdom of Ash is a novel filled with hard decisions and outright war. That the characters could sneak away for a few moments to themselves, and that these moments weren't epic feats of lovemaking, but sometimes a desperate attempt at finding joy in the midst of so much darkness, makes a lot of sense.
Separate from the actual sex, though, the swoon didn't disappoint. Especially between certain couples that had been heading in a certain direction for what seemed like ages.
Talky Talk: Maastery
When I "complained" to the rest of FYA HQ that Kingdom of Ash was 980+ pages, the rest of the ladies rightly questioned the necessity of such a huge novel. Had Maas reached peak George R.R. Martin levels of "I'm going to write what I'm going to write and nobody better tell me I need to edit anything"? Thankfully, I didn't find this to be the case. It's more that there were so many characters who all found themselves in different locations, and so many plot threads to wrap up, that anything less than an epic tome would have seen someone (or someones) not getting their story told properly. Kingdom of Ash features all that we've come to know and love from a Maas book, from the swoon and sass (so much sass and I LOVE IT) to quite a few twists and surprises that I didn't see coming.
I do have one complaint, specifically about the chronology. It might be that I'm out of practice when it comes to reading books with so many plot branches and character storylines, but I found it hard to keep up with who was where, and how long it took to get places. It didn't help that the story occasionally jumped back in time to catch us up on something that had occurred over here while someone else's part was playing out.
Bonus Factor: Teamwork
The Throne of Glass series started with one main character: Aelin. But Kingdom of Ash shows that the series has grown to be more than just her story. Even though she's still at the top of the main character list, without reading through the POVs of her friends—Chaol, Dorian, Manon, Rowan, Aedion, etc.—the series wouldn't be half as good. And reading about all of them working together to defeat Erawan is the absolute best.
Anti-Bonus Factor: TEABS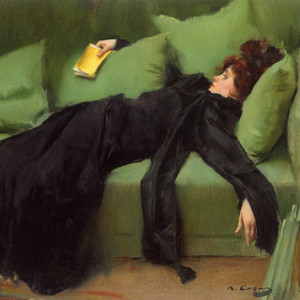 I'm filing this under Anti-Bonus factor because it's always hard to reach the end of a beloved series, but I'm honestly really pleased with the way Kingdom of Ash wraps up the Throne of Glass stories.
Anti-Bonus Factor: Death
There is, unsurprisingly, a lot of death in Kingdom of Ash. Most of it is the deaths of nameless, faceless soldiers—on both sides of the battle—but a few specific deaths really hit home. I fully admit to full-on tears at one point and would be happy to commiserate with anyone in the comments.
Relationship Status: Carranam
When we first met all those years and books ago, Book, I didn't know what was in store. I didn't know that I'd fall in love with your characters, your world. But I quickly did, and haven't looked back since. It's been a wild ride, one that wasn't perfect, but we made it through. We're forever bonded, carranam, regardless of the fact that I'm not Fae. Thank you for everything.
Literary Matchmaking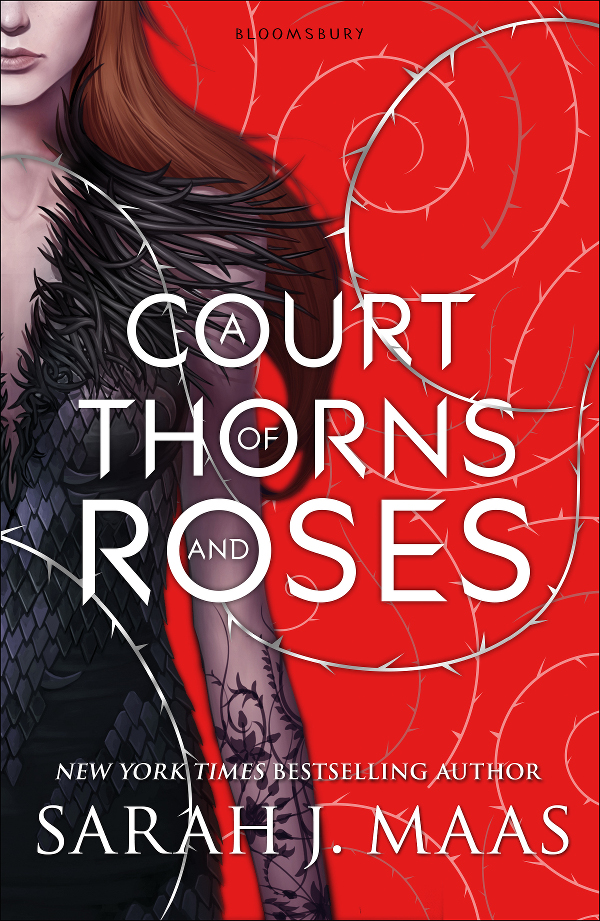 Roar (Stormheart #1)
If you need a new fantasy series with a strong female lead to dive into now that Aelin's story has come to an end (*sniffle*), you might want to try Roar by Cora Carmack.
The Boneless Mercies
And if you want more ladies like the Thirteen in your life—and who doesn't?!—give April Genevieve Tucholke's The Boneless Mercies a try.
FTC Full Disclosure: I bought a copy of this book with my own money and received neither a private dance party with Tom Hiddleston nor money in exchange for this review. Kingdom of Ash is available now.