About the Book
Title:
The Last Magician (The Last Magician #1)
Cover Story: Ouroborish
BFF Charm: Yay
Talky Talk: Historical Fantasy
Bonus Factors: Old Timey Street Gangs, Hot Boys Wearing Suspenders
Factor: Series Starter
Relationship Status: In Like
Cover Story: Ouroborish
This symbol, a fancy version of the ouroboros, plays a role in the story, though not a large one. I'm glad the cover designer ran with it, however, because I dig the symbolism of one snake being alive and the other dead. (Some nerds might also recognize this as an Auryn; this article has some interesting commentary on that particular version.)
The Deal:
In a New York where magic exists, but is feared and misunderstood, those who have power—the Mageus—are forced to keep their talents on the DL or else face the wrath of the tyrannical Order, a group whose main goal is to eradicate all magic.
Raised by a group of Mageus to be a skilled thief, Esta Filosik knows all too well the dangers of using her gifts, but situations occasionally arise in which she's forced to rely on them. When the day comes that Esta's tasked with using her abilities for the good of all Mageus, she's willing—even if it means traveling back to 1902 without backup.
BFF Charm: Yay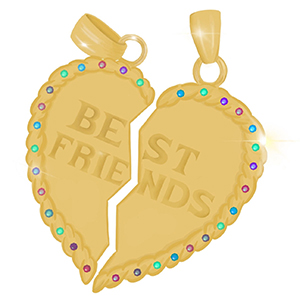 Esta's a brash, impetuous young woman with ties to the criminal underworld who'd rather steal your valuables than open up about her feelings, but those qualities made me like her all the more. As someone who's always followed the rules (to a fault) and has a crazy guilt complex, characters who're more grey than black and white have always appealed to me, due to the fact that we are so very different. Esta's not without feeling, however, and she's fiercely loyal and has a sharp wit, both of which are more positive qualities that would make Esta a true friend. I will freely admit, though, that her "special talents" are a definite draw to me wanting to give her a BFF charm. They're just not all she has to offer.
Swoonworthy Scale: 6
The first time Esta meets [REDACTED], early on in the book, they share a pretty steamy moment. But said moment was born out of necessity, and wasn't really driven by emotions. Naturally, this first meeting clouds all other interactions between the two of them, and the rest of the book features tense moments and lots of character introspection. I spent much of the book waiting for a resolution to all that tension, and although there were a few moments in which I thought I was going to get some satisfaction, it never quite came to fruition. Maybe in the sequel?
Talky Talk: Historical Fantasy
For the most part, The Last Magician is set in 1902 New York City, and Maxwell goes a great job of bringing the sights and sounds (and smells) of the city to life. It's not the most unique of settings, but that familiarity is a good thing in this case; readers aren't tasked with learning both a unique location and a unique magical system at the same time. Maxwell also deftly weaves the magic of her universe into what's known, and it's easy to believe that such magic might have once existed in the city (and might even still exist, to some extent, to this day). For those who might be worried about too much slang or unfamiliar idioms, which can sometimes work well, but often only makes things more confusing: Fear not. Although there was the occasional historical term tossed out, the story was easy to follow.
Bonus Factor: Old Timey Street Gangs
As much as violence and street gangs go hand in hand, and as terrible as gangs are in general, there's something appealing about the idea of this kind of found family, particularly the street gangs of the late 1800s/early 1900s, especially when they're the "good" guys. When she travels back in time, Esta finds herself a part in such a crew. The dynamics of how they work together and their part in the city's politics is fascinating.
Bonus Factor: Hot Boys Wearing Suspenders
If y'all have seen Newsies, you know what I mean.
Factor: Series Starter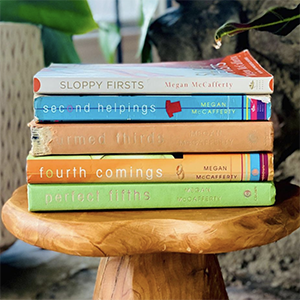 When The Last Magician was released last July, I don't know if it was publicised as the first in a series. (At least, I didn't realize it wasn't a standalone.) At 500 pages, it was certainly feasible that it could have been a contained story. And even as I neared the end, I could see how Maxwell might be able to wrap it all up in what remained. When I got to the very end, however, it was obvious that there was more story to tell. Then I went to Goodreads and saw that the second book comes out in October. At least I don't have to wait very long to dive back into this world!
Relationship Status: In Like
Our chemistry wasn't off the charts, Book, but there was something magic about our time together. I'd be willing to meet up again to see where this might take us.
Literary Matchmaking
Born Wicked (The Cahill Witch Chronicles #1)
If you liked the historical fiction + underground magic themes of The Last Magician, you might also enjoy Jessica Spotswood's Cahill Witch Chronicles, starting with Born Wicked.
The Diviners (The Diviners #1)
Closer to the time period of The Last Magician, but with a little less literal magic is Libba Bray's The Diviners series, starting with—you guessed it—The Diviners.
Six of Crows (Six of Crows #1)
And then, of course, is the near perfect combination of heists, street gangs, and magic found in Six of Crows by Leigh Bardugo. (Which, if I remember correctly, also features hot boys in suspenders.)
FTC Full Disclosure: I received a copy of this book from Simon Pulse, but got neither a private dance party with Tom Hiddleston nor money in exchange for this review. The Last Magician is available now.