Cover Story: Big Face
BFF Charm: Yay
Talky Talk: Dick and Jane
Bonus Factor: Girls Who Code Count
Bonus Factor: Feminism
Relationship Status: Leaving My Calling Card
Cover Story: Big Face
I thought we'd finally managed to escape the curse of the Big Face book cover, but alas, she's back and bigger than ever! Thinking back on the last few Big Face covers I've read, they were all historical fiction, so maybe we've got a genre problem. Big Face aside, I'm still not a huge fan of this cover. The neon purple title treatment is…not great, and I'm not completely sure but *checks history notes* no, nope, doesn't look like they had eyelash extensions in the 1850s.
The Deal:
After being sent to finishing school against her will, Lucinda Leavitt is home and bored to death. Her father owns a counting house with his business partner, the young, handsome David Randall, and since her mother is dead, Lucinda is expected to manage the Leavitt household. But all she really wants is a job working for her father, because Lucinda has a gift for math and numbers.
The one thing that keeps Lucinda from dying of boredom is reading the serial installments of her favorite novel, She Knew She Was Right. But when the authoress, known only as Mrs. Smith, dies before publishing the last chapter (and we thought waiting a year for a sequel was hard!), Lucinda enlists David Randall as an escort and sets out on a mission to find any information she can about the mysterious Mrs. Smith, and whether or not the writer left any unpublished final pages of her book behind. And maybe, just maybe, Lucinda can use their time together to convince David Randall that she's worthy of a job in his counting house.
BFF Charm: Yay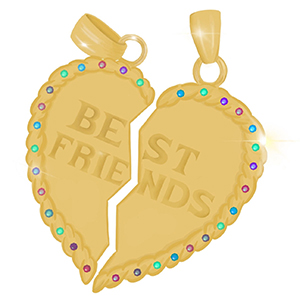 Lucinda is LEGIT, y'all. Hated finishing school? Yup. Tired of sitting around the house and ready to get a job? Oh yes. Entirely too invested in the outcomes of her favorite books? You betcha. She was able to toe the line between flouncing societal rules while also abiding by them just enough to still be taken seriously. And as the story progressed and Lucinda experienced her first truly adult hardships, she only became that much cooler.
Swoonworthy Scale: 5
Lucinda and David are clearly crushing on each other from early on. David hasn't seen Lucinda since she left for finishing school, so of course, he's pleasantly surprised when this beautiful, clever young woman returns home, and he's more than happy to help her solve her mystery. Other than the usual Regency-era hurdles, their budding romance saw very few road blocks. Sure, there's the social-climbing Miss Hardin who has her sights set on David, and his mother's disapproval of Lucinda, but overall, I thought their romance could've used a bit more tension to amp up the swoon.
Talky Talk: Dick and Jane
Set in the 1850s, The Last Word alternates between Lucinda and David's perspectives. While the story was enjoyable enough, there was something about the writing style that I couldn't connect with—it was too simplistic. At times, I felt like I was reading a Dick and Jane basal reader: See Lucinda. See Lucinda run. See Lucinda solve a mystery. I also felt like the two parts of the book were a bit disjointed. Was it a book about a girl who wants to find a mysterious author, or a book about a girl who wants to join her father's business and upend patriarchal notions about women in the workforce? Sure, it can be about both, but I would've liked it more if there had been any sort of overlap between the two.
Bonus Factor: Girls Who Code Count
Lucinda's love of numbers felt very much like an 1850s version of a story about a girl trying to break into the tech world. She had mad counting skills and she refused to give up until people took her seriously.
Bonus Factor: Feminism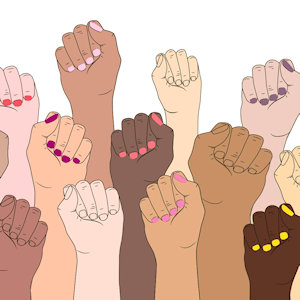 While Lucinda spends the entire book fighting the patriarchy, something happens in the last third that causes her to challenge society's rules and expectations in entirely new ways. I was pleasantly surprised that Hastings took Lucinda's story in the direction that she did.
Relationship Status: Leaving My Calling Card
Book, our time together may have lacked the spark and chemistry I usually look for in a new relationship, but I dig your ideas on a fundamental level. I think we could have enlightening conversation, so here's my calling card—pay me a social call the next time you're in town.
FTC Full Disclosure: This review was originally posted on Kirkus Reviews in exchange for monetary compensation, which did not affect or influence my opinions. The Last Word is available July 9, 2019.